The critical need for WiFi automation in distributed enterprises.
By Roger Sands, CEO and Co-founder of Wyebot, Inc.
WiFi Automation platforms deliver the real-time insights and analytics that distributed enterprises need to optimize their networks and maintain productivity.
It's common for companies, schools, and healthcare providers to need to stay in contact with and monitor operational efficiency across facilities that can be as far away as the other side of the world. Communication and monitoring is made possible thanks to wireless technologies, video conferencing, the cloud, and IoT devices. Distributed enterprises know that it doesn't matter where your facilities are based as long as you have a robust and reliable WiFi network supporting all critical business functions.
With growing WiFi dependencies and complexities, managing that network is no longer an one-team job. Networks, which can consist of hundreds or thousands of connected devices at every location, are vast, dynamic ecosystems. With thousands of data packets sent every second, humans are no longer capable of analyzing data and identifying problems in real-time. They need the support of WiFi Automation platforms for lasting, network wide optimization.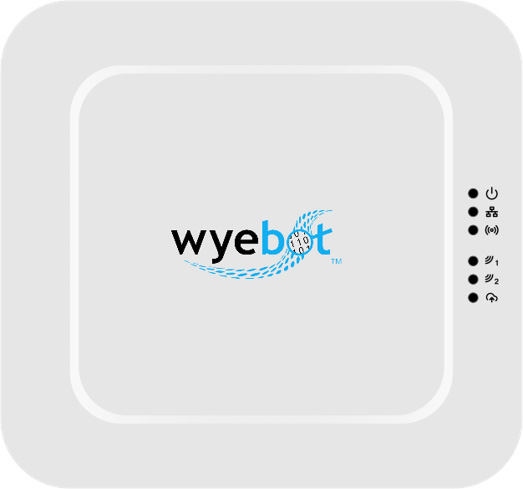 What are WiFi Automation platforms?
These platforms automate the monitoring and analysis of the entire WiFi network. They provide a holistic view of the network, which includes providing visibility into the health of all connected devices and infrastructure, as well as monitoring the behavior of any nearby networks operating in the same airspace, and any non-WiFi interference. Any issue with the network will be traced back to one of these areas. By monitoring the entire RF environment, these platforms complement vendor management platforms that focus solely on a business's immediate network.
When distributed enterprises select a platform, they should focus on:
– End user experience metrics
– 24-hour coverage
– Remote support
– Automatic, proactive alerts
– Vendor agnostic solution
End User Experience Metrics
Optimization is all about streamlining business operations, thereby improving the productivity of all employees. To this end, any WiFi Automation platform should provide insights and analytics for end user metrics. This includes analytics for application and network response times, throughput, and network capacity and demand.
Nonstop, 24 Hour Coverage
WiFi issues occur throughout the day and night with no regard for when network experts are onsite. For teams that are responsible for facilities in different time zones, the intermittent nature of WiFi issues becomes an even greater headache.
WiFi Automation platforms should provide non-stop monitoring of the entire RF environment. This includes when no one is onsite and in addition to any other tasks that the platform performs, such as network testing. Any identified issue should be automatically reported. Whenever IT teams are able to review the issue, whether that's seconds after it was reported or hours, they should have all the information they need to understand the root cause of the problem and quickly resolve it.
These automatic, detailed insights result in a significantly reduced Mean-Time-to-Resolution. In the case of Wyebot, our platform reduces MTTR by up to 90%.
Remote Access and Troubleshooting
Without remote network access, IT teams are forced to wait until they can get onsite before they can begin troubleshooting. This delay can be costly in terms of lost productivity, and it can make problem resolution far more difficult. For example, what if IT can't get onsite because travel is impossible? Or what if the network in trouble is located halfway around the world? Does an IT expert hop on a plane or try to talk someone through problem identification and resolution from a distance?
In today's world, where an optimized network is the difference between success and failure, such a delay in resolution is unacceptable. Distributed enterprises therefore need a platform that provides IT remote network access and troubleshooting from any location. This gets operations back on track faster than ever, and reduces money spent on travel.
Automatic and Proactive Alerts
The platform should alert IT to issues as soon as they are identified and before problems have a chance to affect end users. This proactive approach stems from a platform's ability to learn to recognize normal network behavior and, therefore, to be able to identify abnormal behavior when it occurs. Wyebot achieves this proactive response with its platform's AI-based engine and includes suggestions for resolution with all alerts.
Vendor Agnostic Support for Continuity
A vendor agnostic platform provides the best ROI in two ways:
It means that the platform will continue providing analytics even if a facility makes the decision to switch AP and internet vendors. This helps provide the nonstop coverage needed for true optimization.
IT teams only need to learn how to use one platform across all networks, regardless of which vendors are used at different locations.
Streamline Operations and Safeguard Productivity
WiFi networks will only continue to grow in importance as new devices and technologies enter the market. It's critical for enterprises to have a solution on hand that will ensure network optimization across all facilities regardless of these changes. Get the analytics that you need with a WiFi Automation platform.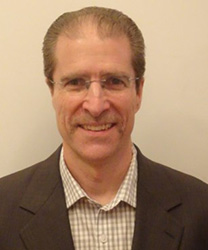 Roger Sands is a co-Founder and CEO of Wyebot, Inc. Roger has 17 years of executive management positions in successful networking startups and Fortune 500 companies. Prior to Wyebot, Roger was the Business Line Manager for Hewlett-Packard's WW WLAN business growing it from #6 to #2 market share. Roger joined HP via the acquisition of Colubris Networks, a wireless startup where he held a number of executive positions including co-CEO and was instrumental in the HP acquisition. Prior to Colubris, he was a GM at Accton Technology founding the enterprise wireless business and building it to #3 market share via 6 strategic partnerships. Roger also held senior management positions at 3com, USRobotics and Bytex Corporation. Roger holds a Masters and Bachelors in Electrical Engineering at Northeastern University.