By Tim Nissen, IntelliChief, LLC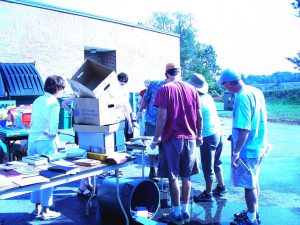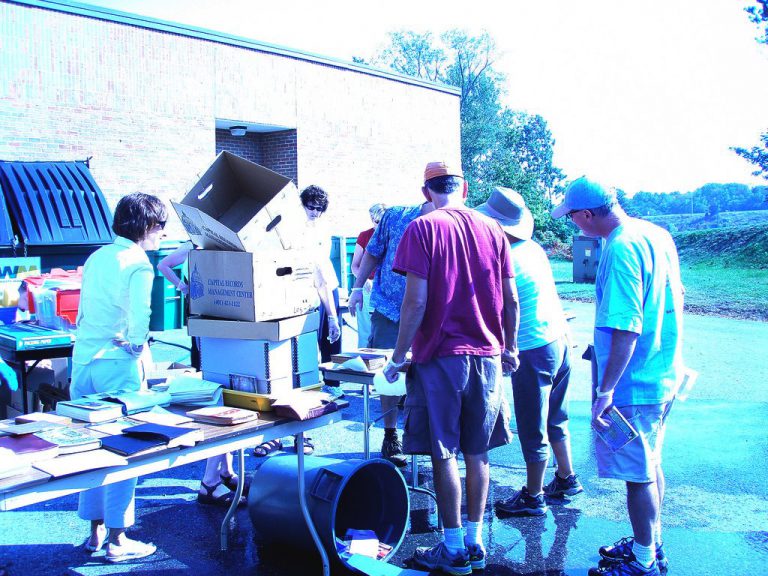 Is enterprise content management (ECM) securing your must-keep information? Will your businesses survive storm season? These issues factor into your company's disaster recovery and business recovery planning. The time to address them is prior to any disaster, natural or man-made. Here's how.
The National Oceanic and Atmospheric Administration's (NOAA) updated its 2017 hurricane season outlook, spanning June 1 – November 30. Forecasters are now predicting a higher likelihood of an above-normal season, having increased the predicted number of named storms and major hurricanes. Their conclusion: this season has the potential to be severe, and could be the most active since 2010.
Forecasters now say there is a 60-percent chance of an above-normal season, with 14-19 named storms, 5-9 hurricanes and 2-5 major hurricanes.
NOAA stated, "today's updated outlook underscores the need for everyone to know their true vulnerabilities to storms and storm surge." Many are aware of their personal risks, though overlook those of their company.
Disaster recovery and business continuity preparation is imperative. Though all organizations experience varying fiscal losses due to temporary business continuity interruptions, the U.S. National Archives & Records Administration states that 60 percent of companies that lose their data are out of business within six months of the disaster. With paper documentation in file drawers and off-site warehousing throughout organizations being vulnerable to wind, water and fire, it's the business-dependent information contained in this format that forms the foundational loss in a disaster. This problem is systematically eliminated through an enterprise content management system (ECM's) ability to automate both paper's capture and electronic file conversion, secure storage and access from anywhere staff may be temporarily relocated. ECM is the informational cornerstone of a disaster recovery and business continuity plan for an organization, enabling thorough colocation of all business documentation.
Is ECM securing your must-keep information? Will your businesses survive storm season?
Topics like disaster recovery and business continuity probably aren't top-of-mind. There are plenty of other pressing issues to deal with presently.
That's the destructive trap – the present. When all's well, there's a tendency to transcend the what-ifs of a disaster (natural or man-made) occurring to your business, and the toll it would take on each facet of your organization's wellbeing.
How much downtime can you afford?
How long can you survive without revenue generation?
Will your company take ongoing marketplace hits, with customers departing and prospects becoming disinterested, both lacking trust in your ability to deliver?
Will key staff and contractors stick around while you rebound?
What are your total costs to fully restore operations and cashflow?
During this downtime, will your business survive?
This last question brings focus to what ultimately matters most – business continuity, no matter what situation and its severity.
Your businesses' information is your prosperity. Safeguarding it is your livelihood. Making data protection a cornerstone of your company's recovery and continuity plan becomes vital. Thankfully, resources exist to keep this process functional and cost-effective, during normal operations and in time of extraordinary need.
It starts with assurance that includes protection and continuous access of all your proprietorial, operational and transactional information. With much of it in paper format or electronic files stored on various dissociated servers, platforms, personal computers and mobile devices, it's all in-play when a wind, water, fire, negligence or theft-originating disaster occurs.
There's solace in avoidance of a disasters' consequences, with a bonus – it organizes your organization. By utilizing your enterprise resource planning program (ERP) and line of business system's ability to connect with ECM automation, you're able to capture all the information you need to preserve, in any format, throughout your organization. This is useful for current documentation, along with converting vulnerable existing/backlog paper in on-site file cabinets and off-site storage, as well as files on employees' company-issued and personal PC's, tablets and phones.
Once this information is captured and electronic file-formatted in your ECM, it's synced to the existing data stored in the ERP, updating in real-time with secure, permission-based access available at any time from any Internet-connected device. This provides the continuity lifeline – if facilities suffer damage, and staff are conducting their duties remotely to continue business operations, all the information needed is accessible for them to do so.
ECM-ERP integrations also facilitate ease of off-site data center backup of your servers, enabling system replication, providing IT staff a convenient, cost-effective way to protect data, in case of damage to/loss of on-site servers. Time or physical access may not be available to get them out of harm's way during the disaster.
From a more optimistic vantage… During typical daily operations, ECM benefits shine brightly. The ECM-ERP-line of business database connected system creates an automated environment of instantly-updated data per project and transaction, grouping related documentation for optimal organization. This also automates interdepartmental workflow, reducing resource time and cost of your business processes functions. Paper file storage is reduced, freeing square footage for needed allocation. Data security is exponentially increased – no lost data, no lose ends.
Of all that's encompassed in disaster recovery and business continuity planning, ECM is a functional ability with daily usefulness to you and colleagues throughout your company's operations. It's an infrastructure improvement that maximizes our ERP investment, reduces continuity worries and typically provides return on investment within a year.


IntelliChief LLC's Tim Nissen has built businesses supporting manufacturing, business continuity and document management.