By Alan Tonelson
June 20, 2017 – President Trump and his administration have certainly been active on the trade front in their first months in office, both in word and deed. The question remains whether they've been effective, and a breaking news story has just added powerfully to the doubters' case.
The news has to do with Ford Motor Company's announcement that it will scrap plans to relocate its remaining small car production from the United States to Mexico and supply the American market from an existing plant in Hermosillo, and instead import the vehicles from a retooled factory in China. The initial Ford production decision came under fire from Mr. Trump, and the company's reaction – a rejiggered Mexico plan – looked chancy for two main reasons:
First, the president had declared his intention to renegotiate the North American Free Trade Agreement (NAFTA) in large measure to stop such production offshoring. Second, the staunchly pro-trade Republican leaders of the GOP-controlled House of Representatives had been pushing a border adjustment tax proposal that would have imposed new costs on imports from anywhere.
Ford has now underscored why both opponents and supporters of a transformed, less import-friendly U.S. trade policy have been right in one of their major criticisms of Mr. Trump's emerging strategy: A tight focus on bilateral trade issues and balances overlooks the ability of multinational companies to shift export-oriented production in order to evade country-specific tariffs or other trade curbs.
Not that business' ability to hopscotch is unlimited. The massive level of sunk corporate costs in export-focused production in China, for example, won't always be easy to walk away from. And not all countries offer comparable advantages to manufacturers. So given, for example, that China accounts for more than 43 percent of the American merchandise trade deficit, or that Mexico's geography makes it such an unusually attractive base for selling to U.S. customers, focusing on individual-country or regional priorities often makes good sense.
It's also legitimate in principle to base trade preferences on non-economic aims, like national security (e.g., rewarding allies or strengthening third world economies against the appeal of terrorism) – though Mr. Trump has expressed strong skepticism for this approach, notably in his Inaugural Address. And of course, prioritization is often the key to any successful public policy.
But what's especially strange about the Trump trade strategy so far is the president's indifference – at best – to the border adjustment tax idea. On top of undercutting corporate tariff arbitrage strategies by levying a tax on all imports (and encouraging exports), the measure would also bring in revenue needed to finance crucial domestic needs like infrastructure and healthcare reform without completely busting the federal budget. And its passage would by no means preclude addressing special trade priorities of all kinds with additional restrictions.
Ford's new production announcement is just the latest in a series of comments from Corporate America that bear out one of President Trump's central insights: that trade policy changes can decisively influence corporate sourcing decisions to America's benefit. Now, however, he needs to recognize that his essential goal of using trade restrictions to lure valuable manufacturing production and jobs back to the United States requires policies with global scope. The half- (at best) measures he's favored so far are just too easily gamed.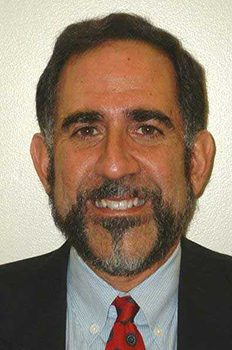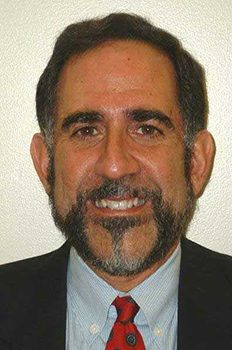 ALAN TONELSON
Alan Tonelson is Founder of the blog RealityChek – www.alantonelson.wordpress.com – which covers a wide range of domestic and international policy issues along with political and social trends.
For 18 years before leaving to launch RealityChek, Tonelson followed the impact of globalization on the U.S. economy, domestic manufacturing, and U.S. national security for the U.S. Business and Industry Council. This national business organization represents nearly 2,000 domestic American companies, most of them small and medium-sized manufacturers.
Alan Tonelson is a regular columnist with Industry Today.