Wilmington Machinery has designed LUMINA low pressure injection molding machines (LPIM) to operate on 100% recycled or co-mingled resin.
ABC's of Recycled Materials
When considering production of products with recycled material, it is essential to understand the difference between molding with recycled resins compared to virgin. Most recycled resins present processing difficulties such as contamination, low bulk density flakes, or mixed polymers. It is naturally subject to greater batch variations than virgin material.
There are two basic sources for recycled material. The first is from consumer goods recycling (such as milk/laundry bottles), and the other is process scrap (plastics leftover from plastic product manufacturing). Both sources can offer plastics manufacturers with quality material for a variety of products and markets.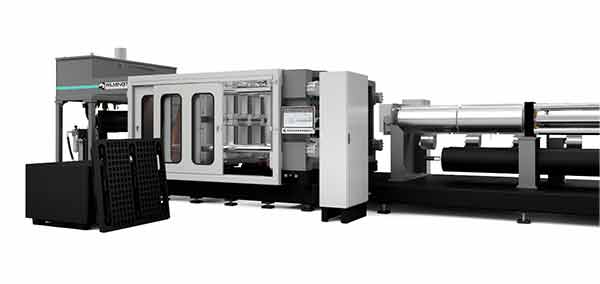 Use of Recycled Materials for Large Part Production
Wilmington Machinery has designed LUMINA Low Pressure Injection Molding machines (LPIM) to operate on 100% recycled or co-mingled resin using either the structural foam or gas assist methods to make heavy wall parts such as pallets, bins, enclosures, etc.
By adding nitrogen gas to the melted polymer, the weight of the finished product can be reduced by up to 15% or more. Wilmington LUMINA LPIM machines also have superior mixing and compounding capabilities compared to typical injection molding machines. This is accomplished by using a 30:1 L/D extruder with two mixing stations.
The Lumina LPIM systems give plastic product producers the option for a more sustainable approach. The many benefits of this feature include:
Ability to process recycled material,
Reduction of energy required for processing
Products with a longer life span
Suitability for post-production reuse and recycling.
How to Overcome Recycled Packaging Challenges
Solving recycled packaging challenges may seem overwhelming. To meet diverse and many times conflicting specifications, companies are exploring multi-layer and barrier alternatives. In that regard, working together with material suppliers and machinery manufacturers often leads to the best and fastest solutions.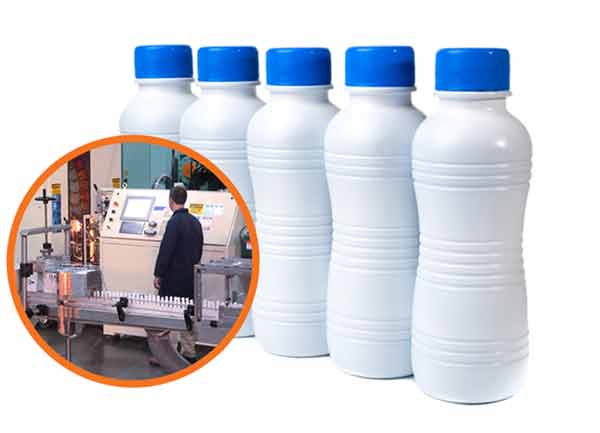 For instance, Wilmington Machinery has identified numerous multi-layer options to help its customers solve packaging problems such as improving shelf appeal, reducing costs, and creating better barrier protections, including using recycled material in an internal layer.
We are often asked, "Why I should be using Wilmington's rotary blow molding systems?"
Well, the answer is straightforward. Our rotary systems are the simplest technologies to use to provide the means to produce the absolute lowest cost bottle at the highest quality level and the highest volume production.
Wilmington systems are produced with the finest commercial components and are known for their modular compact design that Wilmington pioneered in 1979 for the first 6-layer (barrier) bottle programs.
The Bottom Line: Wilmington's injection and blow molding equipment will contribute to your company's circular economy goals.
Wilmington Machinery has been helping customers use recycled material with our injection and blow molding equipment for over two decades from our modern 65,000 square foot facility in Wilmington, North Carolina. The company is well prepared to meet unique customers' needs for large plastics machinery products for the circular economy. International shipments are commonplace and can be arranged via the nearby deep-water Port of Wilmington.