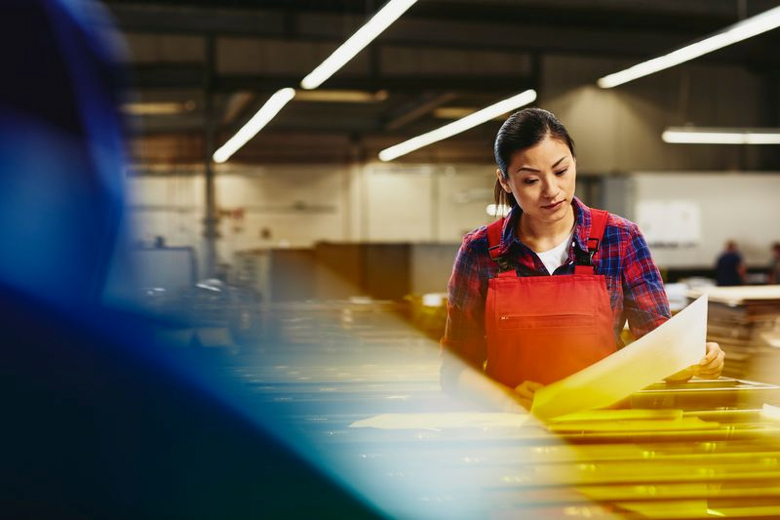 December 17, 2018
By Corey Berghoefer, Senior Vice President of Risk Management & Insurance, Randstad US
It's the time of year when the air becomes crisp, windows become frosty — and workplace accidents and illnesses abound. Yes, the winter season has arrived. For many that means cold air and snow and for others, the dreaded cold and flu season. In fact, the U.S. Bureau of Labor Statistics reports roughly 4.2 million workers missed work in January, 2018 because of illnesses, injuries, medical problems or appointments. This number spikes during the winter months, as snow, ice and freezing temperatures increase the likelihood of these incidents.
These workplace incidents are bad for business: They decrease productivity, increase insurance premiums and costs to replace injured workers — all which negatively impact your bottom line. Yet many companies don't begin implementing winter safety and compliance checks until temperatures begin to decline, which isn't ideal. The best way to prepare for winter safety and deliver on your business goals is to institute a year-round safety strategy together with a predictive safety culture.
Safety negligence comes with a chilling price
Businesses can't afford to omit safety from strategic planning. Workplace injuries and illnesses come with a hefty price tag, estimated between $250 and $360 billion a year — and it's only getting more expensive. According to the U.S. Department of Labor's Occupational Safety and Health Administration (OSHA), workplaces that establish safety and health management systems can reduce injury and illness costs by 20 to 40 percent, not counting new fines.
And those new fines are worth taking seriously. For instance, the cost of non-compliance has risen drastically. Workplace safety violations classified as "serious" as well as "other than serious" will both result in fines of nearly $13,000, while "willful" and "repeat" offenses will warrant fines of close to $130,000. https://www.osha.gov/penalties/
Aside from putting your profits on ice, safety-related issues can have a multitude of negative business impacts. When safety isn't a year-round priority, companies often experience increased employee turnover, decreased employee morale and less engagement, not to mention reputational damage.
A safe workplace starts at the top
If you don't have a safety strategy in place, you need to take action immediately. Use the following safety maturity model to determine the best approach for your organization.
Resistant — Overall safety responsibility is not assigned to a direct leader. Employees are forced to actively avoid risks and hazards in the workplace, and management does not proactively connect with employees on safety matters.
Reactive — There is assigned responsibility for safety, but safety only comes into focus following an incident. Management is unclear about where to obtain safety resources and metrics are generally undefined. Safety priorities and accountability are not integrated across the business.
Calculative — The focus and urgency of safety metrics are shaped by incidents that have historically occurred. Success means meeting compliance standards, not superseding them.
Proactive — Responsibilities and resources related to safety are clearly assigned. However, safety responsibilities and accountability may be inconsistent across business units.
Predictive — Safety strategy and goals are communicated by senior leadership. They are deployed by management and prioritized by senior leadership. Risks are assessed, with specific indicators in place for each environment.
Once you've determined where your organization falls on this safety maturity model, you can begin to assess areas of improvement. Not having a predictive safety plan in place, and operating from the lower levels of the maturity process coincides with lower levels of performance across the organization.
As temperatures cool across the country and for some, the snow begins to fall, don't let winter safety and illness prevention slip from your radar. At the same time, safety shouldn't be just a box to check off for the sake of compliance; instead, it should be a thorough, well-orchestrated plan ingrained in the culture of your organization. And if you haven't implemented a year-round safety plan yet, you need to get started right away. By being proactive, your company can truly enjoy the most wonderful time of the year — as well as the other seasons.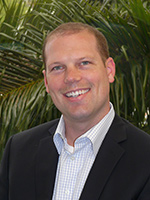 About Corey Berghoefer, Senior Vice President of Risk Management & Insurance, Randstad US
Corey Berghoefer is a risk management expert with over a decade's worth of experience in safety and risk management, underwriting and loss control, claims management, and risk financing, accounting and insurance. As Senior Vice President of Risk Management & Insurance at Randstad, the largest staffing firm in the world and third-largest in the U.S., Corey manages a department of 47 risk professionals with the goal of implementing proven risk management strategies into Randstad's overall business platform. Under Corey's direction, Randstad has garnered acclaim for its enterprise-wide risk management strategies, workers' compensation practices and comprehensive focus on talent safety. Corey holds a BA from the University of Notre Dame and an MBA from the University of Georgia.