Manufacturers are racing towards Industry 4.0 through the deployment of wireless charging technologies for mobile robots.
By: David Schatz, WiTricity VP of Business Development
To stay competitive in today's markets and join the march towards Industry 4.0, manufacturers are investing in advanced mobile robotics throughout their factories and warehouses. With these mobile robots, manufacturers can boost operational efficiencies without increasing labor or costs.
However, when tethered to a traditional plug-in or battery swapping charging infrastructure, mobile robots cannot realize their fully autonomous potential. Implementing wireless charging systems across industrial settings yields resounding operational benefits, such as:
Improved Productivity
Conventional plug-in charging requires manufacturers to remove mobile robotics, AGVs and forklift trucks from service to be recharged, in addition to requiring manual, physical labor. For continuous operation, manufacturers require a larger-than-necessary fleet of robots so that some are still available for productive work while their robot co-workers are recharging. Both the labor required to plug equipment in and the need for extra robots increase the total cost of ownership of the mobile fleet.
Wireless charging infrastructure enables autonomous industrial mobile equipment to run 24/7. By transferring power wirelessly and automatically from a charging source installed in the factory floor to a receiving pad installed on the mobile robot, wireless charging requires no mechanical or electrical contact between the charging source and the robot, eliminating the need for human intervention.
Deploying wireless chargers throughout factories and warehouses enables robots to automatically charge while they are temporarily stationary in what is known as "opportunity charging" or "power snacking." For example, materials handling robots can charge at loading/unloading stations or while they're idle in queues. Robots equipped with wireless charging also don't need to be precisely positioned over charging pads, so charging can begin as soon the robot is in reasonable proximity to the pad. With the ability to frequently charge, the robot's batteries never become fully depleted, thereby extending the service life of the battery pack.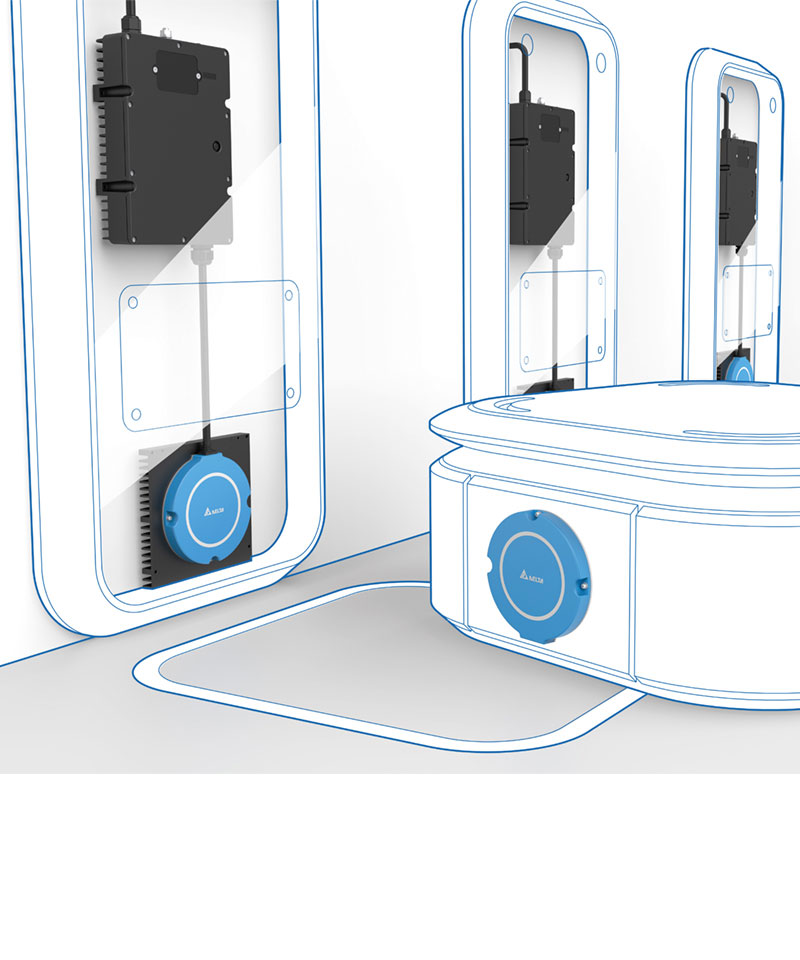 Decreased Cost and Safety Risk
Without robots taken out of service for several hours in order to charge, manufacturers don't need to purchase extra robots to service the facility. Wireless charging infrastructure has lower maintenance costs than plug-in charging since there's no need to replace worn out cables and connectors.
You might ask: "Can't a mobile robot plug itself into a docking station?" Indeed, robot makers are trying such methods to avoid human intervention. However, its well known that connectors can have a high failure rate, especially when there are numerous plug-in/unplug cycles and when the mechanical insertion forces are high due to imprecise motion during docking. The failure of a connector can result in unreliable charging performance, or even worse—a short circuit that causes a fire at the charging station. Most mobile robots use modern lithium ion battery packs, which can cause catastrophic fires. Faulty connectors in a plug-in docking station for robot recharging led to the disastrous fire at the Ocado automated grocery warehouse in the U.K. in 2019. Had the facility used non-contact wireless charging technology instead of mechanical connections, this catastrophe could have been prevented.
Industry 4.0
Wireless charging systems and the benefits they offer aren't science fiction. Companies like Delta and DAIHEN Corporation, a global supplier of power electronics and industrial equipment, are already producing and deploying thousands of these systems for mobile robotics. DAIHEN's D-Broad, a family of wireless charging systems that can be retrofitted to existing machinery and incorporated into new robotic devices, has been deployed in a wide range of industrial and logistics facilities globally and deliver up to 4 kW of charging power. Another company, JJPlus, is developing low-medium power wireless charging systems capable of charging at up to 400 watts for use in surveillance, customer support and other light industrial, retail and hospitality-applicable mobile robotics systems. With DAIHEN and JJPlus' systems, operators can support fully automated, non-contact charging applications across their facilities.
COVID-19 has further accelerated the adoption of wireless technologies, as the ability to operate at all hours is particularly helpful for manufacturers trying to keep up with the pandemic-prompted ecommerce boom. Automated warehousing and fulfillment, as well as automated delivery of products by autonomous neighborhood vehicles and drones, are being developed and deployed globally as manufacturers work to fulfill home deliveries. For these efforts to be successful, they need reliable and safe autonomous charging. As an added benefit in consideration of COVID-19, wireless charging avoids the handling of cables and connectors by workers in the factory—helping to keep them safe from communicable disease.
Industry 4.0 is here, and companies that implement full automation with mobile robots that charge wirelessly will most successfully usher it in. By equipping their industrial infrastructure with wireless charging instead of traditional plug-in charging, manufacturers can fully realize the benefits of their robotics investments, from improved operational productivity, reduced operating costs and improved safety in the factory and for employees.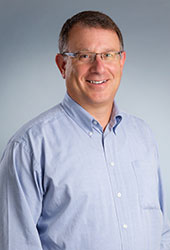 David Schatz | Vice President of Sales & Business Development, WiTricity
David is the Vice President of Sales & Business Development at WiTricity, joining the company in 2008 as Director of Business Development and Marketing. Prior to joining WiTricity, David was V.P. of Corporate Development at Cognex Corporation (NASDAQ:CGNX), the world's leading supplier of machine vision systems. David joined Cognex in 1983, soon after the company was founded and during the infancy of the machine vision and robotics industry. As VP of Marketing at Cognex, he was architect and implementer of Cognex's OEM business model, which positioned the company for its successful IPO in 1989. As V.P. of Corporate Development, he led the acquisition and integration of 12 companies, contributing to the growth of Cognex to over $220M in annual revenues. David serves on the Advisory Boards of EnergyClimate Solutions, and Reify Corp., and is co-author of seven patents. David holds a B.S. (1979) in Mechanical Engineering from Carnegie-Mellon University, and an M.S. (1983) in Management from the Sloan School, MIT. Please visit www.witricity.com for more information.