Women in safety leadership is a critical element toward diversity.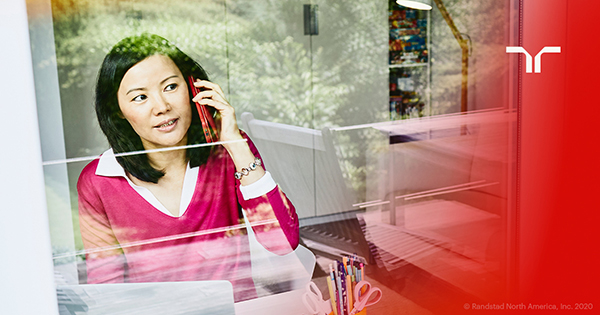 Recently we observed National Work Zone Awareness Week, a time when it's more important than ever to remember that creating a safe workplace starts with committed leadership. It's especially crucial to keep in mind that some workforce demographics are at a higher risk of experiencing danger in the work zone than others. One of those demographics is women.
The Disproportionate Danger Women Face
Women currently make up less than one-third of the manufacturing workforce, signaling not only lower visibility, but potential issues we fail to keep in mind, particularly when it comes to the important realm of health and safety. Women in industrial workforces can face a disproportionate danger when completing similar tasks as their male counterparts, and it often has to do with items and equipment related to keeping workers safe. Poorly fitting personal protective equipment (PPE), for example, may sound like a small matter, but consider this: Would you trust a family member with safety-critical PPE, like fall protection gear, hard hats or safety footwear, if there were issues with design and fit that limit their effectiveness?
It's important for today's leaders to be in tune with the actual risk levels specific to their workforce and recognize there is performance improvement to be gained by promoting collaborative methods that ensure participation and consultation of all workers to better manage risk.
Beyond design issues affecting fit and comfort, women are also affected by other significant risks such as workplace violence. This is the time to pause and ask: "How is our organization ensuring we are connected to the actual risks experienced by our workforce?" By leveraging some of these best practices to promote participation, consultation and inclusion, companies can provide many adjacent benefits to address risks, and promote better diversity and inclusion across the workforce.
Set the Tone From the Top
Integrating health and safety improvements as a decisive strategy is a product of executive and senior leadership. With this critical collaboration in place, assessing disproportionate risks to women in your organization can be one aspect of ongoing efforts to improve safety through diversity.
Which brings us to the big question at hand: How do you integrate safety, health and diversity efforts into overall goal-setting and communications from the C-suite? As the tone from the top provides focus and clarity for the organization, sometimes it's best to start with a few basic questions, like, "How are we assessing risk as it affects all members of our workforce?", or "How does our current approach allow for feedback specific to the risks and safety needs directly experienced by our workers?" Today's safety leadership understands that promoting participation between leaders and workers fosters clarity and understanding into how work is completed and focuses on "workers as the solution" rather than the problem to be solved.
Leverage Leader and Worker Participation
Better understanding of these problems and opportunities has resulted from engaging women in safety leadership, and I believe these are important things we should consider. According to a report by the American Society of Safety Professionals, women make up almost 50 percent of the workforce; however, underrepresentation in leadership roles remains a challenge, which applies to the safety profession as well.
Addressing these challenges means more than just having a diverse safety committee. Considering leadership representation enables both the "voice of safety" as well as listening and understanding risk across the organization — particularly those who are equipped to drive change through a better understanding of actual risk. Positive outcomes are possible when we are better informed about risk. This brings us to what this is really all about: Improving safety performance requires a diverse and intentional approach, a decisive strategy and effective risk-based thinking that informs decision making. Not only will it allow us to positively impact the workforce but also society as a whole.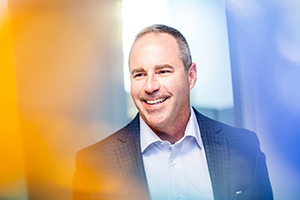 Scott DeBow, CSP, ARM:
Scott currently serves as the Practice Leader for Risk/Safety at Randstad, a wholly-owned subsidiary of Randstad Holding N.V., a $23.3 billion global provider of HR services and the global leader in the HR Services Industry. In addition to workforce solutions in areas of engineering, IT, legal, life sciences, healthcare and manufacturing/logistics, Randstad operates with the belief that how we operate as a company should move society forward. With an inside-out perspective as a safety professional in non-traditional employment settings, he sees tremendous opportunity for systems improvements that can work together to reliably create and maintain safer work environments.