Read on for 10 call tracking strategies that you can implement to scale your business quickly.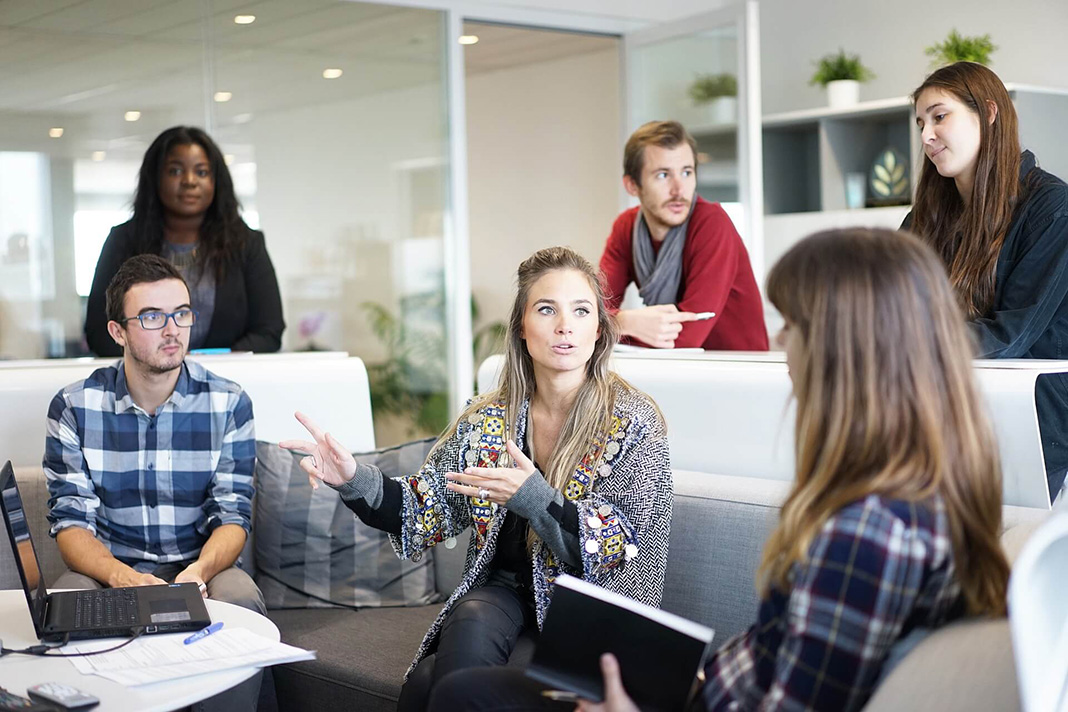 Despite the rise of digital marketing channels, the effectiveness of using the telephone for customer outreach and acquisition cannot be underestimated. Some prospects will contact your business through email or social media sites. However, some of the most valuable prospects are callers.
Grow Your Business with Call Tracking
To scale your business, it is important to have a robust call tracking strategy for lead acquisition and management. The strategy should be well supported by your marketing technology stack.
When implementing marketing and sales campaigns for your business, you can benefit immensely from data-driven call tracking and analytics solutions. Here are some benefits of call tracking:
Call tracking can help your business get the best ROI from each call campaign.
The data collected can support future marketing decisions for success.
Gain insights into customer sentiment and needs, which can help better customer experience.
Identify successful telemarketing strategies.
Campaign and lead segmentation will become easier, thus saving you money and time.
Identify the geographical origin of your leads for each campaign or on every platform.
Create profiles for different leads for targeting and retargeting purposes.
Read on for 10 call tracking strategies that you can implement to scale your business quickly.
Automatic Call Management
Here is what an unprofitable call campaign looks like: you don't know who is calling, why they are calling, and what exactly was achieved with each call. At the same time, you can't get a grip on your telephone bills, don't know who is making the best of their call times, and can't even predict how much it would cost to reach your business goals.
Now, here is how a profitable call campaign should look: you can tell which representative is getting more high quality leads and your sales reps know just what to say to each customer before they receive a call.
Call tracking software will take the guesswork out of managing your call campaigns. You can use your solution to calculate and track call times, what they yielded, and get predictive models of the success or failure of each call campaign. Automated call management will help you scale your business through successful call campaigns.
Geo-Tagging
In most cases, scaling your business might involve finding new markets. Unless your representatives are on the ground with customers, it can be difficult to tell where most of your customers are calling from.
Call tracking can map out the most promising new locations where you can take your business. You will know exactly how many customers called or were contacted from a particular location, and the level of interest the showed. With this type of lead data at your disposal, you won't have a problem expanding geographically and growing your business.
Eliminate Information Blind Spots
One big disadvantage of calls is the information gaps you might have regarding your leads. Every salesperson understands the importance of customer information and how it affects the chances of converting a prospect.
Use call tracking to address your information blind spots as far as calls are concerned. You will have access to as much information as you would get from some data-driven digital campaigns.
Lead Segmentation and Routing
If you are looking to scale your business by closing more deals, you can't afford to lose any valuable lead at any given point. Through call routing and segmentation, a feature found in the call tracking software, you can route all valuable leads to a center where they will find a person to talk to. The call tracking software can also help you identify high-priority leads.
Implement Online Call-Only Campaigns
According to a WARC report, over 51% of users accessed the internet via mobile in 2019. Why is this important for marketers, more so those targeting callers?
Google's call-only campaigns and call extensions could be the magic ingredient you need to scale your business this year. Call-only campaigns allow customers to call your business from the website or app where they see your ad. Couple this with a robust call tracking platform, and you have a powerful technology stack for enviable ROIs.
Lead Targeting and Retargeting
Personalization has become easier over the past few years, thanks to data-driven marketing. Data-driven marketing allows businesses to craft highly personalized messages that convert well. You can use call tracking and analytics to create targeted marketing campaigns. With the right tools in place, you will be delivering highly accurate pitches that bring more customers your way.
Improve Customer Service
A happy customer who you can retarget is highly valuable. Using call tracking software can help you to understand each customer from the moment they call, and thereby reduce hold times and feedback bottlenecks. You can route the callers to the best agent for their specific case or segment each type of case to a particular team. This and more can be achieved using modern call tracking software.
Reduce Costs
Sometimes, you could be spending money on an ad campaign with zero or negative returns. Call tracking can help you identify those marketing campaigns that are costing your business money and thus help you optimize your ad budget. Whether the campaigns are online or offline, call tracking gives you valuable data for better decision making.
Identify Lost Leads
You can use call tracking software to find out why some leads don't convert. Perhaps it could be a dropped call, wrong messaging, missed call, bad timing, or a case of an untrained team member. Having this lead data can help you know what to do to try and convert lost leads.
Integrate Call Tracking with Existing Systems
Feed data to your CRM from a call tracking system and using the powerful tools in the CRM to create perfect customer profiles and marketing insights. Modern call tracking software can integrate with other systems and platforms and help you make the best of each marketing activity in your business.
For today's marketers, the difference between success and failure could be a tiny bit of information about a customer or some aspect of the sales process. Call analytics software helps to close these information gaps for success.