These innovations work to improve job site safety as well as reduce the risk of injuries to construction workers. Below are three of the most promising construction safety technologies currently available or being developed.
1. The Halo Light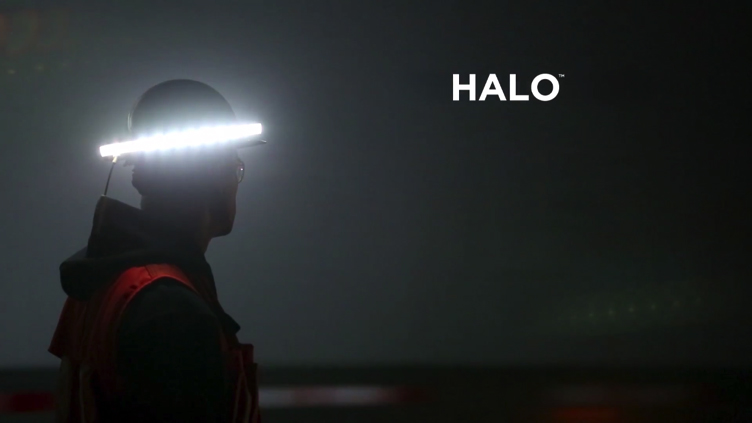 You may be aware of the hazards of being on a worksite, but did you know that a full 37 percent of worksite fatalities happen at night? The Halo Light aims to reduce this number. While it is a very effective innovation, it is very simple in design. As the name suggests, the Halo Light comes in the form of a ring that fits around a hard hat. It is lightweight, inconspicuous, and hands-free, but it has an amazing ability to generate light.
The Halo Light casts 360 degrees of light that is powerful enough to clearly show details. This reduces the risk of worker injuries from tripping or falling or from machine operation. But perhaps more importantly, this light makes workers more visible to passing drivers, thereby reducing the risk of death from being hit by vehicles. This light only weighs nine ounces and is operated by a long-lasting lithium battery that clips onto the hip.
While the Halo Light has not yet been adopted universally, more United States transportation departments have been adopting it. As of March 2016, the transportation departments of 26 states had adopted this light in order to reduce fatalities and injuries to workers. The company manufacturing Halo Light started in 2012, so this particular innovation has spread somewhat rapidly.
2. Automated Truck Mounted Attenuators (TMAs)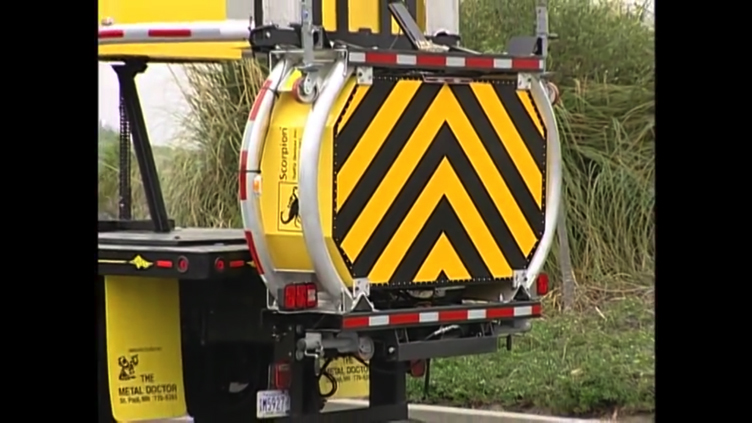 TMAs, which are colloquially known as "crash trucks," are designed to absorb impact from oncoming vehicles, which protects workers on a jobsite. A TMA is mounted to the rear or the side of a vehicle and is designed to fold on impact. While this protects the driver of the TMA in theory, design flaws have resulted in injuries and fatalities to TMA drivers.
Rob Roy, the founder of Royal Truck and Equipment Inc., saw this trend and began developing automated TMAs. This technology is essentially a combination of existing TMA tech and driverless vehicle technology. By removing the driver from the equation, Royal's new TMAs are remarkably safer for those on site. Plus, since the global construction market is increasing, innovations like these are increasingly important in order to protect workers from distracted drivers and other road hazards.
Automated TMAs are still relatively new and have not yet been adopted everywhere. However, as they become more commonplace, more workers will be protected from traffic. Additionally, supervisors will not have to worry about placing a worker in danger by having him or her drive the TMA.
3. New Feet Protection Innovations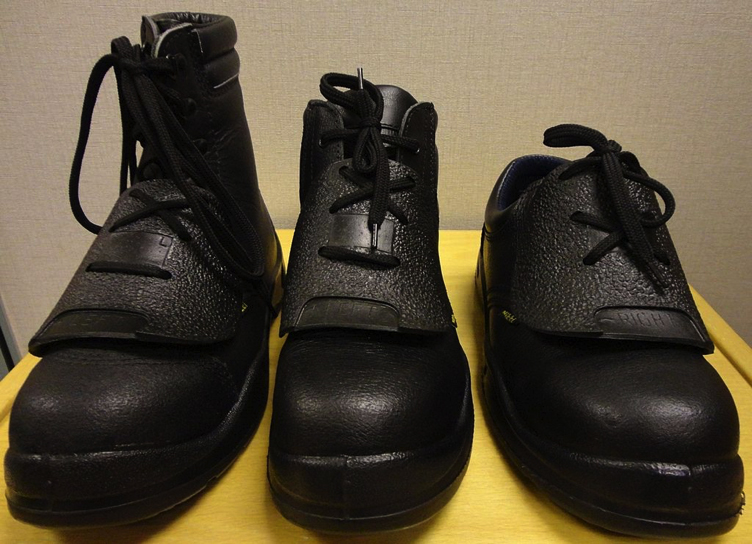 While developments in shoe technology might not sound amazingly high-tech, the fact remains that almost 10 percent of injuries to construction workers each year are injuries to the foot. In addition, improper footwear affects posture, which may lead to injuries to the shoulders, back, and other body parts. Insulated work boots have been developed to protect workers from harsh conditions, and several other innovations have been constructed to prevent severe injury to the foot from punctures and falling objects.
Yahn Lebo, Wolverine Brand's global project manager, notes in an article for Safety and Health that the exact degree of insulation and cushioning needed will vary depending on the exact type of work done. Those who stand still for much of the day or who work with jackhammers or other intense vibrations may do better with more cushioning, while those who spend more time walking around may do well with less. The development of metatarsal guards has helped protect workers from crushing the delicate bones of the feet. These guards work much like steel toes do, but they extend to a larger area of the foot and offer more protection. Soles that are resistant to slips and punctures are also crucial for those working in hazardous conditions.
Footwear in itself may not be a new innovation, but continued research into gait mechanics and safety issues at construction sites has enabled footwear manufacturers to continue to develop work boots that make it easier for workers to maintain foot health and stay comfortable on the job.
Conclusion
For construction workers, risk has traditionally been a part of the job. And while there is no way to make construction completely risk-free, the advent of the Halo Light, new developments in footwear technology and research, and the continued adoption of automated TMAs are all developments that are likely to keep workers safer on the job. As these technologies become adopted more and more widely, workers across America will experience safer jobsites with reduced risk of injury or fatality.