Sound pieces of advice to help businesses come out stronger from the pandemic.
by Nicole Sahin, CEO, Globalization Partners
Below are some sound pieces of advice that can help businesses come out stronger on the other side of these incredibly difficult times.
1. Embrace Diversification
Times like these offer vital reminders that we are truly a global community. Where one market may be slowing down (or completely coming to a halt), another may be emerging from a downturn, and you will want your team ready to take full advantage of that opportunity.
When considering a move into a new international market, it is important to take small, manageable steps — perhaps by experimenting with a few sales team members first. Starting with a few employees enables you to learn how to communicate and interact with different cultures, helping to create a culture of unity and dedication. A global employer of record can help you expand into multiple markets without investing in setting up new companies, making it easy to hire "one person each" in multiple countries.
From a business perspective, diversification to new markets can be one of the keys to operational stability, especially in times of adversity.
2. Prepare for the Rebound
For those currently experiencing a market downturn, there's also the opportunity to prepare the business for the market rebound. That could mean adding an engineering team to accelerate the next product feature build, or it may mean letting your internal team focus on developing a new marketing campaign with a future launch date. Even better if this strategy enables you to build moats around your business that will make it harder for your competitors to catch up in the future.
When the rebound arrives, it will be an intense period of activity and businesses won't have the chance to sit back, identify gaps, and fill in what's missing. Hustle now to build ahead of the curve, as much as you can.
3. Share Knowledge and Experience
When your team becomes distributed overnight, all of a sudden, every person is an island. It's a situation that forces everyone to communicate in a different way than they may have before. While business leaders will be concerned about keeping up morale during the short term, it's also useful to think about this as an exercise in learning and development. What can you learn from your team, or about your team, while you're all facing this situation together, for example? Are the changes in communication offering any lessons you can take back to the office when regular business operations resume? Besides being useful for your team and your partners, it's great for the long-term productivity of your business. Everyone will remember how you treated them in times of crisis, and this is a great time to be an even better partner to your clients, employees and business partners. Give extra, wherever you can.
Any business that comes out of this situation understanding more about effective and efficient communication will be all the better for it. Take this opportunity to establish best practices that make employees feel connected, valued and heard. The end result will make your business stronger as we start to move forward with getting back to normal operations.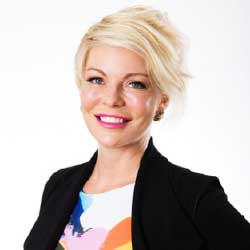 Nicole Sahin, CEO and Founder, Globalization Partners
Nicole Sahin's mission is to eliminate barriers to doing business internationally and building global teams. As founder and CEO of Globalization Partners, she is recognized for having created an innovative solution that enables companies to hire great talent anywhere in the world, without the complexity of setting up foreign branch offices or subsidiaries. Businesses are able to leapfrog over the legal, HR and tax complexities without having to figure out "how" to do business in a foreign country, while getting all the benefits of a global team. She lives in Boston, loves to travel, and is inspired by the belief that making it easy for people to expand internationally, and work seamlessly across borders, ultimately makes the world a more exciting and open-minded place. https://www.linkedin.com/in/nicolesahin/