Employee safety has emerged as a top priority for companies, and security innovation can help protect employees' overall wellness.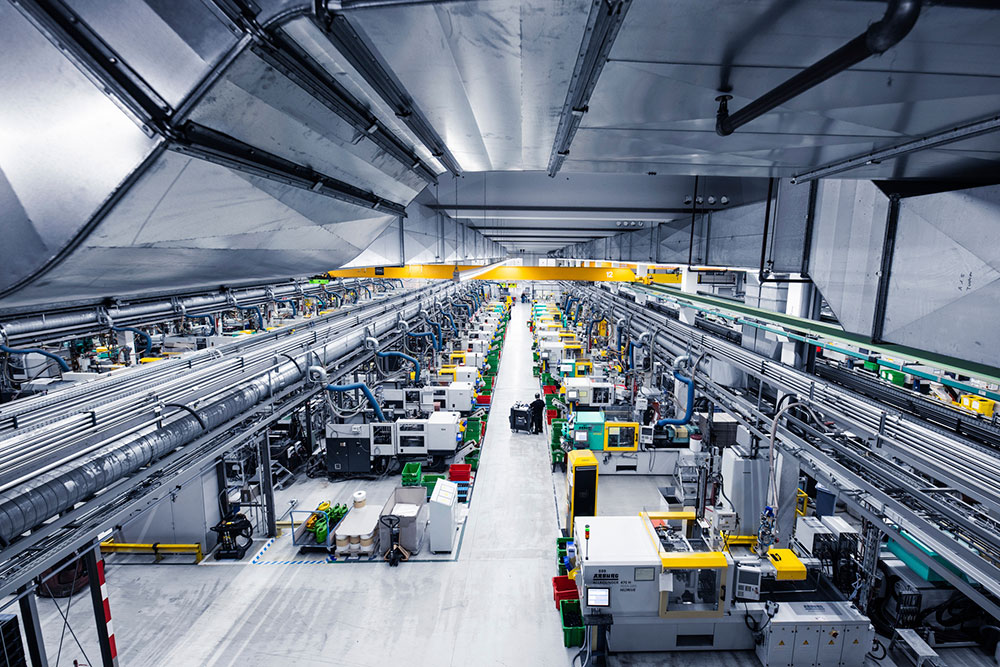 Manufacturers have worked tirelessly to keep global operations efficient despite unique challenges throughout the past year. But companies are often running large, densely populated facilities, with hundreds or thousands of employees working on the floor at once — frustrating efforts to socially distance and follow other guidelines. Leaders want to ensure their workforce's health and safety, but today's environment poses unique challenges in doing so.
Holistic employee safety has emerged as a top priority for manufacturing companies, and security technology can help leaders realize the goal of protecting employees' overall wellness. Here are three technologies manufacturers are using to help protect their people.
Human temperature screening
One of the most discussed technologies has been human temperature screening (HTS). These systems automate much of the screening process: they use thermal imaging cameras to check an individual's body temperature at a distance. When elevated temperatures are detected, an integrated HTS system can notify staff to conduct further screening or automatically deny access to a facility. Although an elevated temperature does not necessarily mean an employee is sick, HTS offers another line of defense within a comprehensive plan to help protect workers' health.
Systems can be installed at every entry point, automating an otherwise time-consuming manual process of staff using thermometers. Each HTS system will have its own use parameters, such as where to place sensors, how to set up the scanning area and how subjects interact with the device. Some systems may rely on a blackbody — a reference point kept at a specific temperature and visible in the scanning area — to calibrate equipment during use.
While installing HTS systems may seem like a simple step in ensuring holistic employee safety, there are plenty of considerations managers should remember. For example, gathering sensitive health information about employees or facility visitors means companies should enact a strict policy on who can access this information and where it's stored. Managers will need to know about EEOC, ADA, FDA and other regulatory requirements before deploying their solution. Protecting employees' health information is just as important as protecting their physical health.
Throughput management solutions
Changing policies and the need to better manage people flow have required many facilities to limit the number of entry and exit points. That has created potential choke points, especially during high-volume employee throughput times like shift changes. Even with an automated HTS system, employees can end up congregating in long lines, increasing the risk of spreading germs or illness.
Other automated, touchless screening technologies can help facilities improve throughput and reduce risks to employees and visitors. For example, employees and visitors can take at-home health screening questionnaires, delivered to their mobile devices. Before they come to the facility, they can submit a self-assessment of their health; those not reporting symptoms can receive a QR code to scan for entry at an access control point.
A system with integrated analytics can also communicate across departments should issues arise. As an example, the self-assessment can automatically notify a human resources department if an employee reports not feeling well. HR can take additional steps to encourage the employee to self-quarantine and help other departments make adjustments as needed.
Once inside the facility, other systems can help regulate people inflows and outflows to better protect workers on the floor. People counting systems can monitor facility entry and exits points and update a counter in real-time when employees come and go. Integrations with video surveillance systems can help managers rearrange floor layouts to accommodate increased social distancing as well.
Integrated video surveillance systems
While these security technologies by themselves contribute significantly to improved workplace safety, leaders can unlock more benefits by integrating them into existing systems. Using data and analytics from other sources, video surveillance systems can better protect employee health and safety beyond simply deterring theft.
For example, data from an internal video surveillance system can be overlaid onto a floor plan to produce a "heatmap." Managers can use this information to identify and eliminate "hot spots" where employees congregate or come in close contact with each other. Consistent monitoring can ensure changes made — such as moving around machines and workstations on the floor — are having the desired effect.
Video systems can also offer additional cost-saving measures, such as verification of workplace incidents within a facility. Interior video surveillance systems can monitor employee behavior during shifts, including proper use of PPE and enforcing social distancing efforts, and create an auditable trail of evidence should an employee file a compensation claim. Data from these systems can also be used to bolster training measures and identify opportunities to change behavior and better protect employees.
Manufacturing facilities can't shut down — they keep the world moving — but leaders can protect their people using security technologies. Automated screening solutions and integrations with existing systems offer data-driven ways to help ensure a workforce's health and safety while maintaining overall facility efficiency.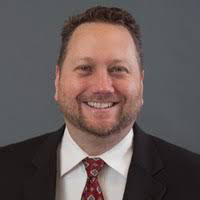 About the Author
Lance Holloway is a Senior Solutions Architect at STANLEY Security. Lance has served in the physical security industry for over 27 years. Today, he is part of STANLEY Security's Enterprise Solutions Architect team, which focuses on research, design and workshop forums to aid customers in achieving even the most complex security goals in today's evolving technology landscape.