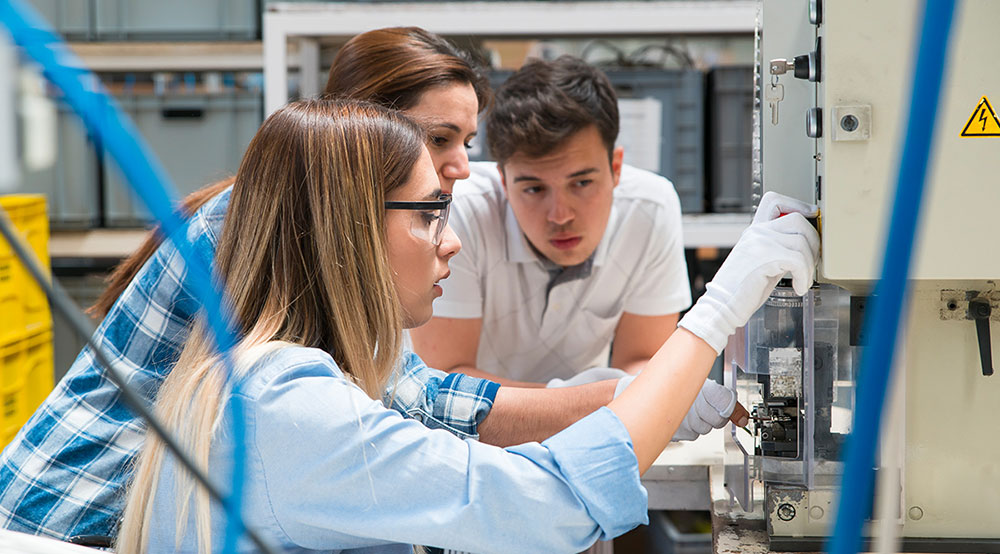 MEP National NetworkTM
When most people think of 3D printing in a production context, they view it as an alternative way to manufacture an existing part. In the most advanced instances, such as GE's famed fuel nozzle, this can lead to amazing benefits such as dramatic part consolidation.
But 3D printing also has another, underexplored application that doesn't imply completely redesigning parts — that of supplemental process improvement. Here are a few examples of how 3D printing is being used by manufacturers to develop better ways of doing things.
Production Tools
Manufacturers are constantly in need of production tools to hold work pieces, ensure safety, and check quality. They typically design these themselves but outsource the production of these tools to other companies. Lead times vary but can often take weeks as they are designed, produced and tested.
With 3D printing, manufacturers can acquire these custom tools much more quickly, often in a matter of days. For example, Stellar Industries, one of our clients at the Center for Industrial Research and Service at Iowa State University (CIRAS), part of the MEP National NetworkTM, now spends 48 hours or less making production tools that used to take three weeks or more. That time savings means planned improvements go into effect much more rapidly. Furthermore, after seeing how easy it is to create production tools, employees at the company feel empowered to develop ideas for new tools, supporting a larger culture of continuous improvement.
Injection Molding Tools
Plastic injection molding manufacturers have used modular mold making techniques for decades, allowing them to speed up design and tooling, reduce inventory and repair costs, and improve production time and quality. Today, metal additive manufacturing has the potential to further enhance these benefits by making the process even easier and faster, as well as allowing for the implementation of unique conformal cooling circuits.
Kreg Tool Company, for example, worked with CIRAS to develop a metal printed mold insert for one of its most popular products, the Kreg Jig K5. This 3D-printed insert allowed Kreg to eliminate several steps from its existing process, as well as better control mold temperatures and part warping during production, which is often a huge issue for any plastic-injection-molding process. Kreg is now able to make jigs more quickly and has been able to reallocate workers who previously needed to handle work pieces as they cooled.
Process Innovation
Some products are manufactured in ways that become unfeasible at some point — due to changes in pricing and delivery expectations, material costs, or quantities. When this happens, manufacturers can feel trapped, caught in the assumption that there isn't a better way to create their product because that's the way they've always done it.
With the advent of 3D printing, this assumption isn't as true as it used to be. By supplementing existing manufacturing processes, 3D printing can open up possibilities for developing new approaches to production that will work within evolving constraints and support product diversification and innovation.
Take, for example, Oh Ball, the manufacturer of a device that looks like a fist-sized ball with a rope handle through the middle of it, which is used to treat plantar fasciitis. Until a few years ago, Oh Ball was making its signature product using rotational molding, a laborious and expensive process that limited how much inventory the company could create.
CIRAS helped Oh Ball discover a new way of manufacturing its signature device via plastic-injection molding using a mold that had been 3D printed in metal. This process innovation lets Oh Ball create more balls faster and supports new product development, including the "SnOh Ball," a variation on the original therapeutic device that is filled with a freezable gel.
How Can 3D Printing Improve Your Processes?
It's always a good idea to explore alternative ways of doing things, even if just to confirm that your current way of operating is the best there is. As with any emerging technology, if you suspect 3D printing might provide some avenues for exploration, it's helpful to have someone who's been there and done that along for the ride, such as the 3D printing experts at your local MEP Center.
Part of the MEP National Network, each Center staffs manufacturing experts who are dedicated to helping small and medium-sized manufacturers understand and adopt new technologies such as 3D printing. So if you have questions about 3D printing or other advanced manufacturing technologies, contact your local MEP Center. They'll be able to work with you to uncover any opportunities and determine if 3D printing can be of benefit to your manufacturing processes — and your business.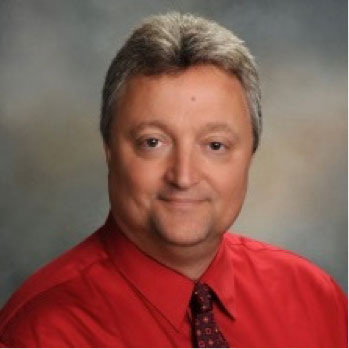 Chris Hill
Chris Hill is Technology Assistance Program Director and MEP Associate Director at Iowa State University's Center for Industrial Research and Service at Iowa State University (CIRAS), part of the MEP National Network. Prior to joining CIRAS, he spent 26 years in the appliance and defense industries in a variety of manufacturing, purchasing, quality, project and program management roles. He holds numerous American Society for Quality (ASQ) certifications and a BSI Lead Auditor certification, as well as several domestic and foreign patents.