Manufacturers must recognize how COVID-19 has affected these variables in order to remain competitive in an uncertain market landscape.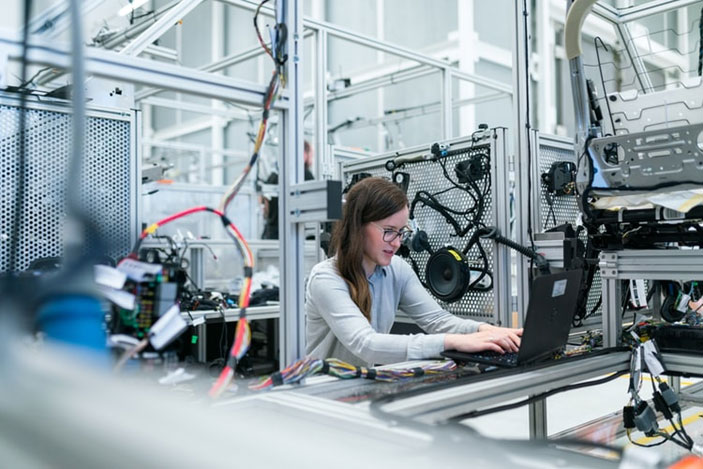 By Brett Matteo, President of Synario
Following the onset of COVID, economies across the world were stunted and forced to adapt to new policies and protocols put in place to keep people safe.
Manufacturing facilities were among the many industries that were significantly impacted when COVID restrictions mandated that individuals could no longer safely work together for extended periods of time in tight quarters. According to a recent NAM survey, 78.3% of manufacturers anticipate financial impact due to COVID's effect on their business operations. Outside of the immediate changes needed to accommodate safety concerns brought about by COVID, CFOs and financial decision makers for manufacturing-based businesses are beginning to consider the extent to which they will lay off workers and/or scale down production to remain financially self-sufficient.
More than 13 million manufacturing workers across the United States will be adversely impacted by COVID for two main reasons. First, most manufacturing jobs involve material movement, which cannot be done via video conference — manufacturers need boots on the ground. Second, and perhaps more significantly, the slowed economic activity resulting from COVID has reduced, and will continue to reduce demand for industrial products.
As we enter a new year riddled with uncertainty, manufacturers must address the following factors that will directly affect their bottom lines and future sustainability.
Workforce Safety
If the outbreak of COVID has shown us anything, it is that many of our current operational structures are not built to support work during a global health crisis — particularly for workers who cannot execute their jobs remotely. Despite the significant costs and losses that businesses may incur, workforce safety must remain the top priority to ensure that workers feel safe and that production (perhaps in limited capacity) can still continue. Accommodating new health guidelines for workers may limit manufacturers' ability to function at full capacity. If additional space is needed to safely house workers in manufacturing and fulfillment facilities, businesses may consider either limiting the number of people in a given facility or even scaling their facilities up or down to accommodate new worker and market needs.
Financial Crisis Management
We have already seen the impact of COVID force manufacturers and businesses alike to dip into cashflow reserves to support their ongoing operations. COVID restrictions will continue, and manufacturers must ensure their reserves do not run dry. This can be done by mapping debt obligations, future spending, and expected income, as well as identifying when it's time to cut overhead.
While analyzing spending projections for the future, manufacturers must also determine how to keep the lights on today. Within their crisis response and analysis, manufacturers should be considering all options and solutions available, including investing in automated technologies that can help reduce worker density in facilities even while continuing to move products out the door.
Supply Chain Bottlenecks
COVID has underscored that all industries — even one as robust and global as the US manufacturing sector — have bottlenecks. In particular, small suppliers have been disproportionately affected by the pandemic and have less flexibility to scale down production due to large overhead costs and smaller capital reserves.
The first step in mitigating the risk of getting stuck in a supply chain bottleneck is to identify where these bottlenecks exist. This can be done by auditing existing supply sources and identifying potential weak links — especially in heavily affected areas. Once issues are identified, decision makers are prepared to pivot to alternative suppliers as needed.
Financial Reporting
Ensuring that numbers are accurate, given that COVID has drastically changed figures across the board, is key to ensuring that making any needed adjustments will have the desired effect. Providing overly-optimistic financial disclosures is not only unethical, but could result in a business thinking that it's doing better than it actually is.
Manufacturers play a critical role as suppliers for essential functions, including hospitals, emergency responders, and other critical path providers. Therefore, they should go beyond what is required in quarterly and annual financial disclosures and disclose as much information as is available and practicable, thereby opening the door to financial assistance in the form of debt resettlement or stimulus funding.
Trade and Logistics
With trade and shipping logistics deeply impacted by COVID, global economies are shrinking due to increases in price and risk moving materials across borders. From a manufacturing standpoint, these fluctuations directly impact the amount of manufactured product moving out of the door and the amount of money coming in. Being able to understand the malleability of these variables outside of manufacturing facilities may be key to aptly managing operations inside of it.
Plotting out recovery timelines is next to impossible given that there is still so much uncertainty surrounding the duration of the pandemic and how deeply it will impact economic conditions down the road. Even manufacturers who planned ahead with a business contingency plan were likely unprepared for the scale and speed of the virus' impact. Nonetheless, manufacturers must develop a plan in this time of unprecedented change to ensure that product continues to move and citizens are able to access the resources they need.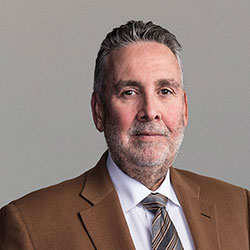 Brett Matteo is President of Synario. Synario is a malleable modeling platform that is easily configured to facilitate collaborative exploration of important questions, opportunities and risks.