Digital marketing efforts without a well-designed crafted strategy are detrimental to the success of your firm; here's how to create one.
"If you don't know where you are going, you'll end up someplace else." This quote by Yogi Berra, an American baseball player, is true in every facet of life, especially in marketing. No one goes headlong into digital marketing without a strategy. You need to understand why you need a digital marketing strategy to help you see what you have been missing.
Digital marketing is a very broad industry and requires so much attention. How, then, can you strategically win in the industry, ensuring that your marketing campaign earns you a share of your industry's market?
This article will show you 5 tested and proven secrets to creating a winning digital marketing strategy that helps you amass quality market share in any industry you find yourself in.
Before we go into that, let's look at the different aspects of digital marketing that make it up.
What makes up digital marketing?
As mentioned earlier, digital marketing is a broad industry and is made up of subdivisions that have a tremendous impact on the overall outcome of your efforts.
You can get a more detailed look into these subdivisions to understand fully how to use them to your advantage. Below are six of them:
Content marketing
Social media marketing
Email marketing
Search engine optimization
Online advertising
Pay-per-click
Now that we've gotten the subdivisions of digital marketing out of the way, let's now take a look at the five (5) secrets to a winning digital marketing strategy.
How to create a winning digital marketing strategy: 5 simple secrets
Below are our five sure-fire secrets to creating a marketing strategy that assures you of success on the internet.
Create realistic goals and objectives
Nothing discourages you in the middle of your journey than struggling to meet a goal that was set based on sentiments. Don't just assume that your business will become a million-dollar company by simply running a few ads.
Make it make sense. Create goals and objectives based on facts and figures. Base your goals on intense study and research on your industry to ensure that you're not chasing shadows.
Evaluate and understand your current position
Where is your business right now? Are you a new company? Are you trying to generate traffic to your website? Do you already have some loyal customers who are willing to spread the word about your business? Are you fully established and famous in your town but want to get more online visibility? What position are you in?
Understanding your position also has to do with knowing your financial situation as well as your main marketing channels (website, social media, emails, and more). Do you have the financial capability to push your campaigns? On what platforms are you more efficient? When you fully understand this, going forward becomes easier.
Understand the sales funnel and locate your customers where they are
According to Jeff Bezos, "If you're competitor-focused, you have to wait until there is a competitor doing something. Being customer-focused allows you to be more pioneering." You should place more attention on your customers.
Every customer is at one stage in the sales funnel or the other and you should know how to build a successful sales funnel.
Awareness: at this stage, the customer doesn't know about your business and you want to enlighten them, not just about your company, but also about the industry as a whole.
Interest: now that you have got their attention, it's time to raise their interest in your business. How are you different from the others? Why should they patronize you?
Engagement: now, your potential customer is interested but has not decided to buy from you. You have to continue keeping them engaged and informed about you through all the marketing channels possible.
Decision making/action: your customer has now decided to take the action you want, depending on the industry you're in. However, it doesn't end here. You want to keep them engaged even after a sale because they may be interested again. They can also refer you. At this phase, you want to also offer incentives that will keep them coming back.
Most of the already established companies don't go back to the awareness and interest stages. The product or service already speaks for itself.
Create buyer personas
Who is your target audience? What does he/she do? What does he like to eat? What stage are they in their life? What's their relationship status? Do they have any children? What type of job do they do? Where do they like to shop?
You have to create a narrative that gives you in-depth knowledge of your customers and potential customers to help you better create effective marketing and advertising campaigns.
Track your progress
One thing is to do it, another is to know how well you're going. Has your strategy created any success? Have you succeeded in meeting your customers where they are? Use analytics to check if:
You are getting any leads
The leads are taking the desired action
The leads always end up leaving just before taking the decision
The leads are coming back and how often.
Having this information about your progress will help you know if you should continue with your strategy or change to something more effective.
Conclusion
The benefits of a digital marketing strategy are limitless. The world is online and so should your business. However, keeping your business online without a strategy will leave you clueless and constantly on the failing side. We have achieved massive results using these 5 secrets and so can you.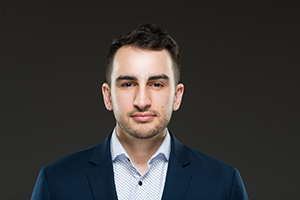 Anthony Milia is the owner of Milia Marketing, an award-winning Digital Marketing solutions firm located in Cleveland, OH. Milia Marketing sheds light on sales and marketing challenges by creating solutions that drive qualified traffic and leads to clients' businesses using data-driven marketing strategies.
Contact:
anthony@miliamarketing.com
miliamarketing.com