To present yourself as the best candidate to land the position you want here are 5 steps you may find useful.
The search for a new job can be challenging. This is partly because of the big competition in the work industry, but mostly because people don't know which way is the best to land their dream job.
If you've decided to pursue a career in manufacturing, your prospects are high. This is a profession that is in high demand these days. In the US alone, manufacturing accounted for 11.39% of the total economic output. This means that 8.51% of the workforce was employed in manufacturing in 2017.
Still, you need to make sure to present yourself as the best candidate to land the position you want. How you handle it will determine your future or at least, a part of it. Here are 5 steps that you may find to be useful.
1. Pick Your Ideal Job
For most people, the dream job does not come knocking at the door. They need to find it, fight for it, and secure it. But, before you take steps to land a perfect job, you need to know that you've found it.
How do you do this?
First of all, you need to follow your gut. What do you imagine yourself doing? What have you studied to do? What are your interests?
Many people know the answers to these questions right away. Others need to test the field to learn what fits them the best. If you haven't decided on which part of manufacturing you prefer over everything else, there are a couple of other questions that can help you:
Would you like to work in a specific company or industry?
What kind of a salary are you aiming to earn (be realistic, of course)?
Does the job you are considering give you a chance to rise to a higher position?
Once you figure out what you want to be doing, it's time to make a plan.
2. Make a Plan
Be strategic about the search for an ideal job. Go online and see what your options are. Consider your experience, the demands on the market, and every company that is currently hiring.
This is the time to show your organization skills. Narrow things down, find out more about the companies you apply to work at and keep this information at your fingertips. When the time comes for you to go to an interview or create your application, you'll need such information.
3. Make Use of Social Media
Nowadays, the job search begins with social media. Platforms like LinkedIn are an amazing place to find current open positions in any industry. You can use them to connect with people who work in this industry or potential employers.
Other social media channels will give you access to groups where people discuss open positions, experiences in specific companies, and share their insight into the industry. Do your research on the job market to understand it better. Work on your connections. Who knows – you might even stumble across an amazing job opportunity when you least expect it!
4. Prepare Your Job Application
To land a job, you'll need a job application. In this application, the candidate has to demonstrate that they are better than others and should be picked for the position. This is easier said than done.
A generic resume or a cover letter that you found online will do you no good. Your application needs to be unique, specific, and enticing. If you don't feel confident about it or your resume and the personal statement doesn't yield the results you expected, hire Writix to assist you. Sometimes making a small investment into your future can pay off more than you expected. After all, the job application is one of the key factors in being chosen for a job position.
Your task when working on the application is to achieve the following:
Make it unique. Use the information you collected about the company to show your true interest in the job. Tailor all elements (resume, cover letter, personal statement, etc.) to that specific job position.
Be specific about your experiences. Demonstrate your expertise and knowledge in manufacturing, mechanical engineering, hardware development, etc.
Make it readable. Formatting your resume is as important as the details in it. First appearance matters in this case too, so make sure that your resume looks clear and is not cluttered.
5. Prepare for Your Interview
If you've done the previous steps right, you'll get an invitation for an interview. Your efforts should not cease here. Employers can easily change their minds about you if you come unprepared for their interview.
Make sure that you are prepared to answer any questions regarding your application and qualifications. Dress well and be presentable – don't forget how important body language can be during interviews. Finally, be confident enough to share your demands. After all, this search is yours as well as of the company.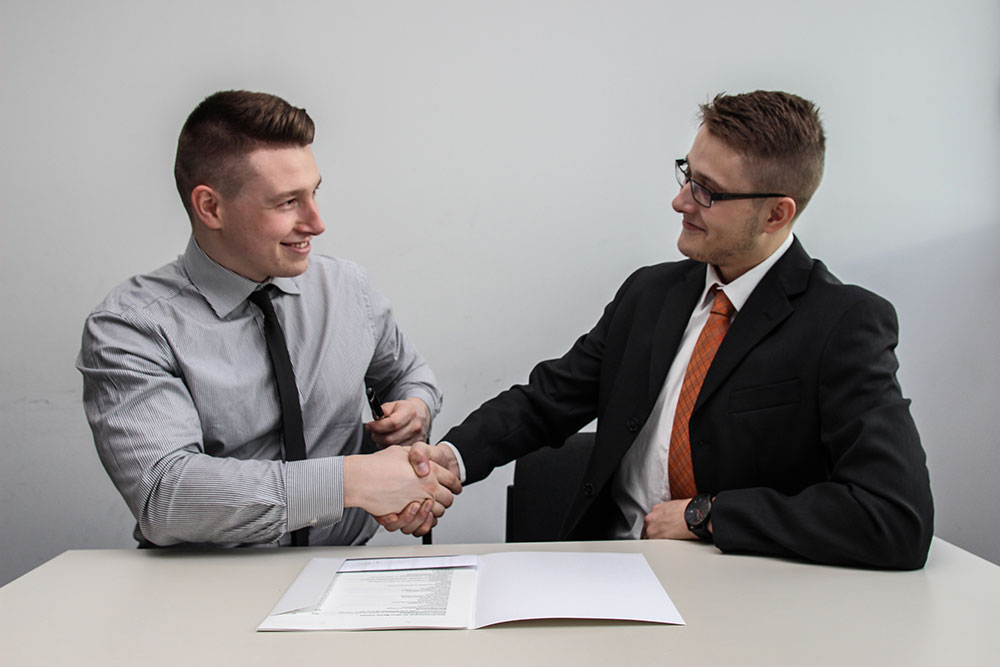 Are you ready for this next big chapter in your life? The manufacturing industry can be rewarding to those who work in it. But first, you need to land a great job.
Judy Nelson is a career advisor and a psychologist who works at a college in the US. His job is to guide and assist young people in finding their ideal career path. In addition to providing helpful advice, Judy writes motivational and informational articles online.