Blending prestige, comfort, and technology, Audi is the top choice for your next car.
Audi is a brand synonymous with a premium presence and sleek looks. While it is part of the VW Group, it is a prominent feature on roads across the US due to its superior standing. The brand mainly competes with the likes of other German giants such as BMW and Mercedes- Benz, plus it offers a wide range of cars from small hatchbacks to massive SUVs.
The Audi range also boasts an impressive range of tech and comfort extras that make them a great car for any type of journey. Check out some of the benefits of owning one.
1. Fashionable cars
Ok, so a car is unlike a handbag, but these models are close enough when it comes to trends. It's never been trendier to get the latest Audi model as they're among the best-looking brands in affordability stakes.
2. Good-looking cars and SUVs
Alongside its popularity as a brand name, the Audi brand is pretty good looking in terms of car design. The sleek lines and understated appeal also mean it's attractive but not overwhelming, making it the perfect balance.
3. Comfort factor
As car interiors go, Audi has developed a comfortable driving experience all-round. Many of the models are perfect for long commutes or just sitting in traffic. Many have extras such as cup holders, ergonomic controls, and heated seats for extra appeal.
4. Performance
If you're looking for performance, comfort, and style, then Audi has some of the best models to get each in abundance. For example, check out the Audi sq5 rating. You'll see reviews describe it as a comfortable ride with high-tech features and powerful performance. Of course, there are less performance-driven models, plus sportier options too, so the range is designed to cater to whatever you feel comfortable driving. The performance also directly relates to the type of fuel economy you're likely to get out of the car or SUV too. So, don't expect high MPGs if you opt for a sporty model that has a massive engine and brake horsepower.
5. Technology in abundance
Another benefit of buying a new Audi is the technology you have access to. As we spend a lot of time in our cars, the carmakers have thought of everything to keep your driving experience comfortable and exciting. Many models are equipped with USB ports and the ability to connect your cell phone directly with the car as soon as you step into it. New models have an MMI navigation system, so you never need to worry about going the right way. If you opt for premium models in the range, there are also features such as a WiFi hotspot and Audi's Virtual Cockpit, which presents a digital display.
6. Safety and driver assistance
Safety is something that is a prominent feature when buying a new car, and Audi has many features to enhance this aspect. Some models have earned high ratings with the National Highway Traffic Safety Administration (NHTSA). This is due to the on-board technologies that provide extra assistance in the event of a collision. This technology comes as standard in many models. There are also driver-assistance features in several cars and SUVs for an additional cost; Audi's vital safety features include automated braking, blind-spot monitoring, traffic alerts, adaptive cruise control, and lane-keeping assistance.
7. Fuel economy
Fuel economy is mostly dependent on the type of Audi model you drive and how you drive it. While some models have good ratings, the larger SUVs such as the SQ5 don't have particularly impressive figures. However, compared to other brands, they are relatively good. When you choose an Audi, the car's use is an important thing to consider, as city driving in a larger vehicle may guzzle the gas. In contrast, a smaller car will make the tank last.
Real-world MPG can vary significantly from the figures you see in reviews. This will be under stringent guidelines that barely mimic a real-life scenario. A great way to see whether the different fuel economy performances of models is to check out reviews and feedback on forums and people you may know that own one. This will give you a better idea of how they might stack up with your needs.
There are many things to consider when choosing a new Audi. Still, there are lots of benefits that make any car in the Audi range an excellent choice for your lifestyle.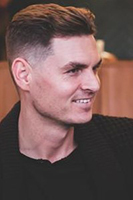 Content marketing and inbound marketing expert, Steve Conway is passionate about discovering new tech which will enhance his already well-honed digital marketing skills.