Thousands of visitors to your website with a low to no conversion rate is a huge loss to your business. Here's how to maximize traffic.
Very often you'll find website owners celebrating huge traffic to their website with no regard as to whether that traffic is converting to sales for the furtherance of the business or not. You don't want that to be you. Traffic with no conversion is almost as good as no traffic at all.
You will learn all the seven simple tips required to turn your site into a sales magnet. Most marketers won't reveal this secret to you.
Let's get the seven simple tips out of the way.
Seven easy tips to boost website sales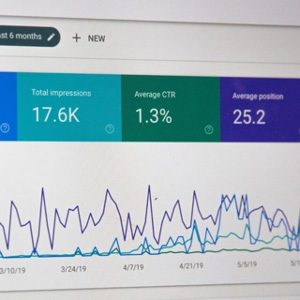 Below are a few easy steps you can take to make your website convert into real sales:
Keep the homepage simple
If you do a lot of SEO, you would have noticed that only on very rare occasions will you do an internal linking to your homepage. Most of the time, your homepage is targeting a broad seed/root keyword that you have narrowed down with several other pages and blogs on your website.
Most of the visitors you get on your website come through your blog posts. And if only very few of them see your homepage, why load it up with too many products or services. As a pro tip, only target one product or service with your homepage to keep it simple and neat. Let everything else be internal links to other pages and testimonials.
Keep driving relevant traffic
I know we mentioned earlier that traffic without conversion is useless. However, traffic is still an important part of the process. You cannot possibly make sales on your website if no one visits it.
Keep your SEO strategy strong and tight and keep winning your potential customers over. The more visitors you get, the higher your chances of making a sale if you direct those visitors to the right pages on your website. This process of directing the visitors to the right pages is referred to as link building.
You can learn our sure-fire strategy to boost your website traffic.
Use strategic link building
Have you always thought that link building was only good for SEO? Well, guess what. With strategic link building, you can boost your website sales by a huge percentage. How do you do it?
Internal links are supposed to direct your audience to several other pages on your website. These could be your service pages or blog posts. With a compelling article, you can strategically lead your readers to your main money page where they can buy your products or pay for your services.
One important thing about link building is that it also ensures that the readers stay longer on your website, helping search engines to consider your site as one that satisfies the user's search, thereby helping you rank higher.
Use a lot of graphics (videos and pictures) on your money pages
Imagine that you have successfully led your audience to the main money page and all they see is a long block of texts and links. Most people don't want to spend time reading. Users are too impatient for all of that. They want easy information, and a video/picture does it superbly.
Say all you want to say to your visitors with a 2-minute video or have an easy-to-read picture that points out the most important information to your visitor without having them read too much.
The sweet part is this; if you can get them engaged with the pictures and videos, chances are they'll take the time to read your content and also click on your links.
Understand the position of your customers and business in the sales funnel
Your website should represent your business. Every piece of content you publish should be targeting your potential customers or clients. But then, how do you know what your customer wants to see? It's simple. Study their position in the sales funnel.
There are four major stages in the sales funnel, and they include:
Awareness
Interest
Engagement
Action
Is your audience already aware of your product or service? Do they seem interested in what you sell? Do they simply need to be constantly reminded about the product to make a purchase? Or is your product or service already popular and all you need is sales?
When you understand what position on the sales funnel you and your customers are in, you'll find it easier to make more sales.
Create compelling copy on your landing page
You should create a compelling copy on all your pages. However, the landing page is where you want your visitors to take action. You have spent a lot of money and energy trying to lead them here. Now that they're here, you want to make it super easy for them to check out.
Create an easy-to-read copy with strategic calls to action that compel your readers to take the desired action.
7 Create a marketing and advertising plan for your website
Your website should not be limited to search engines. There are several other ways to advertise your products and lead your potential customers to your website. Some of those ways are through advertising on social media, YouTube, and even search engines, like Google (PPC).
With a higher level of marketing and advertising, you can get a chunk of your market share with very little effort. You can hire the best, yet affordable digital marketing experts to do it for you.
Conclusion
Boosting sales on your website takes so much effort but with these seven simple steps, you can acquire a huge percentage of your leading competitors' market share. As long as you ensure that strict adherence to these steps is maintained, you'll keep making sales.
Anthony Milia is the owner of Milia Marketing, an award-winning Digital Marketing solutions firm located in Cleveland, OH. Milia Marketing sheds light on sales and marketing challenges by creating solutions that drive qualified traffic and leads to clients' businesses using data-driven marketing strategies.
Contact information:
anthony@miliamarketing.com
miliamarketing.com