No Up Front Costs
Leasing allows truckers to gain access to high-quality equipment without upfront costs and the stress of added credit debt. Instead of covering the entire cost of the vehicle, you're only paying the depreciation that occurs overtime. If you choose to own a fleet of trucks, you will be hit with expenses such as overhead, towing, taxes, washing and licensing. Plus, lease payments are typically lower than loan payments.
In addition, taking the leasing route will allow you to predict the total cost of ownership. Another added benefit is that you will be able to drive the latest and most expensive models at a much lower cost.
Technology in Full Swing
As technology continues to develop, it's important for companies to have access to trucks equipped with the latest technology. Especially when it comes to safety, drivers need to have peace of mind.
According to the Federal Motor Carrier Safety Administration, in 2015, more than 4,000 large buses and trucks were involved in crashes. Leasing helps companies quell some of the fear surrounding truck driving by offering the latest safety advancements.
Lower Maintenance & Repair Fees
When you own a truck, chances are you will have it for several years. This increases the chance that it will need repairs and maintenance. However, if you lease a vehicle, a full-service lease will cover maintenance and take care of any issues you have, so factoring in the cost of upkeep is relatively predictable each month.
In contrast, companies that invest in trucks often try to keep them as long as possible. Excessive maintenance costs can build up fast. Fuel costs are likely to rise as vehicle's fuel economy decreases, so leasing is your best bet if you're looking to bypass maintenance expenditures.
Goals Stay Put
As you build your business model, you will want to be able to allocate funding to all facets of your company. However, buying a vehicle can lead you to face major setbacks in your goals. The sales tax is guaranteed to be higher than leasing and you will initially face large upfront costs.
In order to bypass these issues, leasing a vehicle offers you a cheaper way to equip your business with transportation. You can then direct your funding to other areas of need within your business model. This will prevent you from having gaps in your budget so you can address all of your needs.
No Loss of Assets
The minute you drive a new truck off the dealership premise, it's value will immediately dip. If you lease, your company's net worth will not be affected by depreciating vehicle costs. Your business will not face the challenge of selling a vehicle that is declining in value.
Instead, you simply can return the vehicle after your lease is up and attain the latest edition. However, the important thing to remember when leasing is to maintain its condition and stick to the guidelines specified in the lease you signed.
Low Risk -No Obligations
Leasing a car presents less of a risk than venturing to purchase one. You can sign a short lease and then return the vehicle without renewal. This gives you the opportunity to try leasing for at least a year.
You'll be able to see whether the process fits your company's needs. You may find that your company cannot maintain the vehicles in such a way that proves satisfactory to the dealership. Buying is likely your best option if you business faces these circumstances.
Monthly Sales Tax Option
Instead of paying sales taxes in a lump sum at the time of purchasing a vehicle, leasing involves a monthly arrangement. The added financial incentive is that your monthly sales tax will be less than if you had to pay taxes outright at the time of purchase.
Leasing may also afford your business tax breaks. Most leases allow you to write off the majority of the payment. Even if you use a vehicle on a part-time basis, you can write off a percentage of the costs.
Leasing a vehicle offers businesses many financial incentives that make a business work more efficiently. Resources can be spread out in more facets of a business as less funds are dedicated to transportation. In addition, having access to the latest models can heighten the safety of vehicles thus making drivers feel more secure.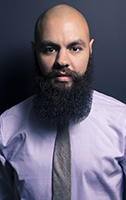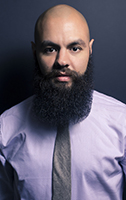 Bryce Newell is an automotive enthusiast, former RN, and an aspiring writer that covers construction, automotive, and some small business topics. You can find his latest thoughts at autonews.center and contributions across many small business and automotive sites.