David Soyka

-

search results

If you're not happy with the results, please do another search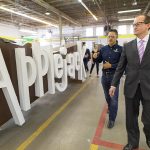 Gordon Sign is the oldest sign manufacturer in America. David Soyka reports on the full-service sign company's selection as a White House Made in America Showcase honoree and its over 110 year record of making and installing custom brand expression for everyone to see.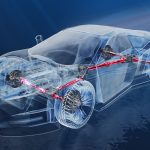 IFA North America is a leading Tier 1 automotive supplier of custom designed prop shafts. David Soyka reports on the company's $69 million investment in a new South Carolina plant to greatly improve supply chain efficiency and provide customers with added-value.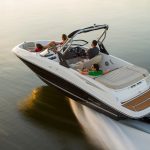 Tennessee-based Bayliner builds recreational boats for cruising, water sports and fishing that provide exceptional value and innovation at affordable entry-level price points. David Soyka reports on this global boat maker's 60 year legacy of putting families on the water.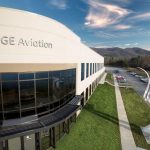 Asheville, North Carolina-based GE Aviation is a world-leading jet engine maker and aerospace service systems provider. David Soyka reports on how the combination of technology and smart manufacturing grow both business prospects and the state economy.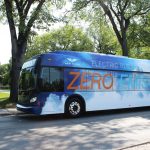 New Flyer is a leading North American manufacturer of heavy-duty transit buses, delivering life-cycle savings with greater fuel efficiencies and lower emissions. David Soyka reports on New Flyer's efforts to create better buses that contribute to a better world.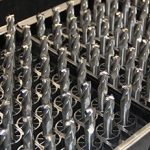 Fullerton Tool is a third-generation family-owned manufacturer of carbide cutting tool solutions. This Michigan "Made in America" company provides customers in a range of industries precision-made tooling that provides greater profit improvements with increased efficiency and throughput. David Soyka reports on this leading toolmaker's recent plant expansion and exciting new product lines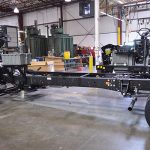 Detroit Chassis is the leading one-stop designer and manufacturer of rolling chassis, complex subassemblies and modules for the automotive, recreational vehicle and commercial truck industries. David Soyka reports on how this innovative and socially-conscious company adopts sophisticated global best practices and technologies to greatly improve not only traditional manufacturing processes, but the livelihoods of its employees as well as the community of Detroit.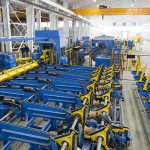 Valbruna Slater Stainless Inc., a subsidiary of Italy-based Valbruna Group, makes specialty stainless steel and nickel alloy bars in a variety of shapes for North American manufacturers in a range of industrial sectors that include automotive, medical, aerospace and oil and gas. David Soyka reports on this Indiana company's $ 31 million expansion plans to provide customers with a more efficient, localized supply chain with significantly shorter delivery times and expanded capabilities.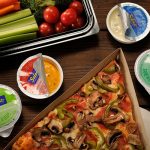 Select Food Products is a leading innovator in producing and packaging sauces and condiments for various retail, food service and industrial customers both in Canada as well as the United States. In business for over 75 years with a longstanding reputation for quality and sustainability, Select Foods is entering an exciting new phase of expansion to meet growing opportunities. David Soyka reports on how this Toronto company brings value to the table.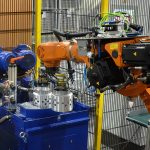 KSM Castings USA, a subsidiary of the German-based global automotive component maker, is investing $80 million in a new plant to manufacture parts using counter pressure casting, a highly efficient innovative process that allows for precision customization of aluminum on a mass production basis. David Soyka reports on how this North Carolina Tier 1 automotive supplier is looking to staff up.