The trend on service-driven business models has been accelerating industrial manufacturers for years addressing profitability and growth.
By Brian R. May, Accenture
Key to reaching it will lie in the ability of industrial companies to pivot in a way that balances the core and new service management offerings for their customers, according to Accenture research.
Accenture recently surveyed 748 industrial executives in 14 countries, including the U.S., after observing that industrial customers are more interested in purchasing outcomes than buying products. In addition, they find greater value in services and support. More than 60 percent of respondents also said their service business accelerated during the pandemic, an indicator that a robust services business can help industrial companies weather rough storms.
Such findings reinforce the fact that industrial companies need to continue developing and wisely pivoting toward more business and digitally enabled services. To understand how some industrials are executing successful pivots, the research examined four categories of service players according to different service management maturity levels. These categories include champions, masters, strivers, and traditionalists.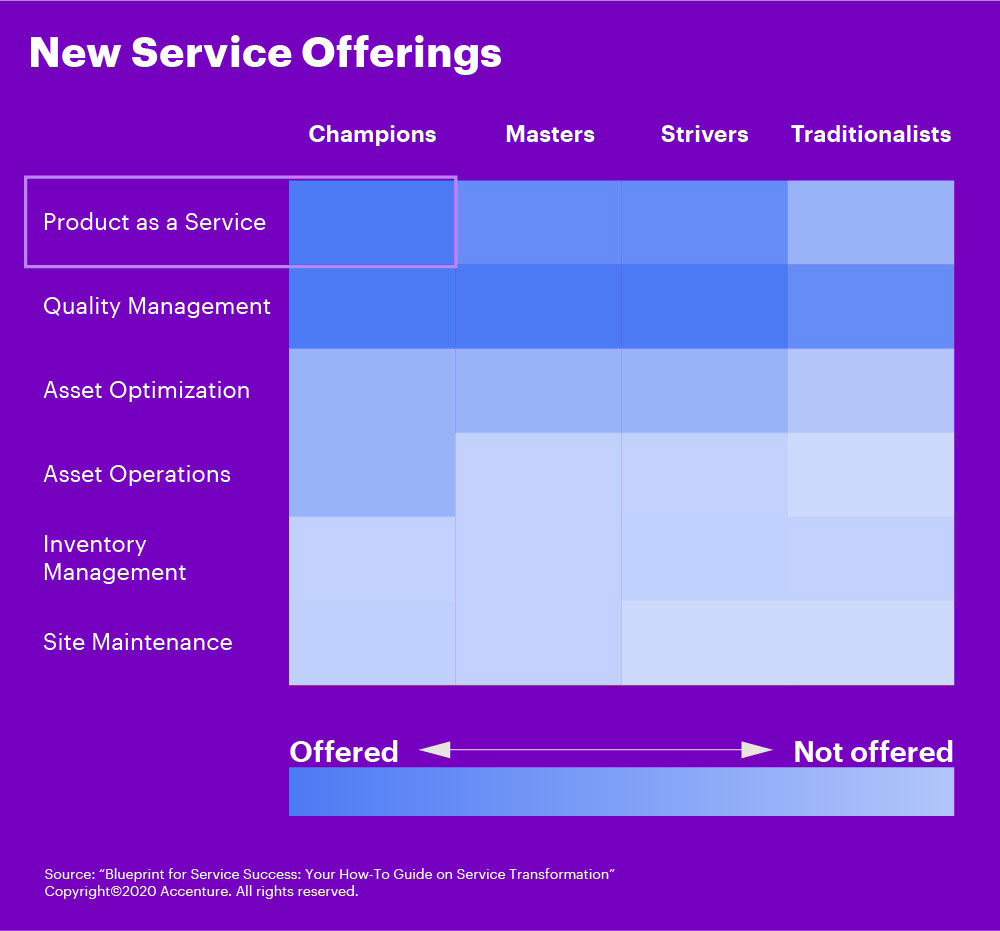 Masters provide a prime example of successfully pivoting toward additional services by growing their core services while developing and scaling new ones to achieve stable, robust service profitability. Of all the categories, they have the highest proportion of annual recurring revenue out of total service revenue – making services a driver for business stability. Champions have efficiently configured new services for their customers and are also providing product as a service (P-a-a-S), where pricing is based on pay-per-use or pay-per-outcome. They also offer robust core services.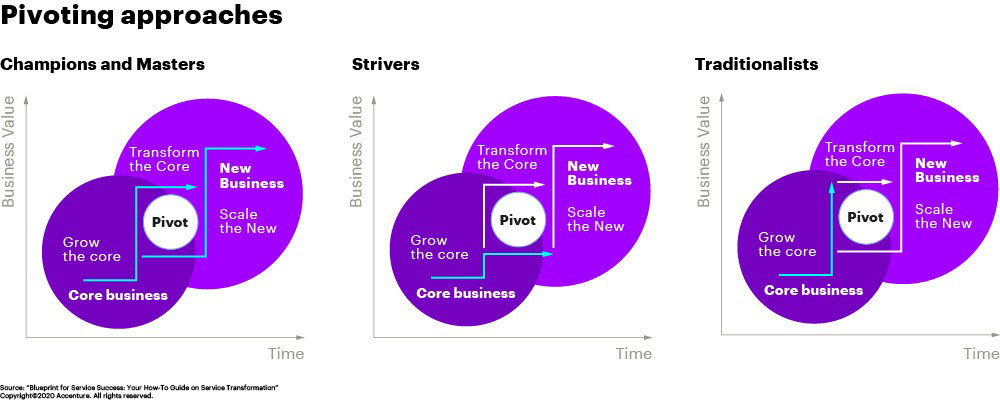 But, with success there can also be challenges. For example, 57 percent of industrial equipment respondents said their organization is finding it difficult to pivot due to a lack of strong service delivery capabilities. Most respondents also indicated challenges finding the right collaboration model in a complex ecosystem of technology providers, service providers and independently owned distributors. Many also struggle with the consistent investment focus required to create a world class services business. There is an answer, however.
The Service Blueprint
There are four actions industrial companies can take to successfully grow core services while pivoting to new ones to achieve a viable industrial service transformation. Organizations should:
Integrate the company's sales approach and pursue ambitious targets. This integrated sales approach must be driven by a relentless focus on customer value and outcomes that the services produce. This requires companies to also have a 360-degree view of the customer to understand their needs, and clearly define service targets. Full delivery cost transparency is also required in order to enable creative commercial bundling of products and services.
Prioritize end to end investments in services. This includes investments in digital/cloud-based information technology (IT) systems, service management processes, as well as training of service sales and delivery resources. Champions have a clear implementation plan to operate new services business models. Masters and champions also set long-term targets, measured through returns from service investments.
Scalable and repeatable delivery processes will allow industrial service providers to be confident in their ability to sign up for outcomes that customers expect. This includes digitizing and automating service delivery processes required to provide new services; knowledge management and continuous learning/training; and digital solutions that enable customers to engage with the service provider via self-service tools. Standard customer service level agreements and contracts will make offering comparisons simple and will lay the foundation for efficient, scalable delivery. Standard contracts for example, make customer care easier for the field force.
Collaborate effectively with ecosystem partners and employ standardized processes to bring them onboard. Moreover, sustain effective collaboration by continuously managing the relationships, while searching for additional partners that offer fresh ideas and capabilities that will enable constant service innovation. Ecosystem partners are investing heavily in innovative solutions. The right partnering and collaboration models will allow industrial manufacturers to effectively leverage those investments.
The Future
Services are increasingly generating an even greater proportion of overall revenue to drive stable growth. We believe that services will contribute as much as 60 percent of overall revenue for industrial companies in the next five to 10 years. Those that can master their service business will greatly increase their chances for future success.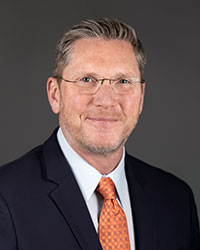 Brian R. May, brian.r.may@accenture.com, is a managing director and the global lead for Accenture's Industrial industry group in North America. Brian advises and works with C-level executives in order to support industrial clients while paving their way through digitization and automation following the overarching goal to reshape and transform their business, keep them competitive in their respective areas, and create sustainable growth.