Whether you're a homeowner who wants a pool on your premises for personal use and enjoyment, or whether you're a government official who thinks your local community could benefit from such an agricultural attraction, you've come to the right place. Below, a comprehensive guide on how to go about building a swimming pool can be found, from the drawing up of initial plans to filling the pool up with water. So, if this sounds of interest to you, make sure to carry on reading.
Complete construction drawings
The best-laid plans of people that are seeking to build swimming pools often go awry when construction drawings aren't completed. In such drawings, you need to draw out what you want the pool to look like. Also, your drawings should include careful measurements in regards to how much of the designated space the pool is going to take up — only once you have calculations can you move onto the next stage.
Begin the excavations
With your plans in place, it's now time to start digging the hole in which you want to place your swimming pool. This is called excavating, and you should choose a professional St George excavating company to come in and do the work for you — they will have the expertise to know how to prepare the land for excavation, as well as how deep they need to dig down.
Prepare the subsoil
You can't just place the swimming pool in a freshly dug hole, however. Before you do that, you have the prepare the subsoil — this means filling the excavation bottom with washed round gravel in order to create a gravel bed. You could also have a concrete base plate set in place, too, but, depending on your pool installation (more on that to come), this is not a necessity.
Place the pool itself
At this point in your swimming pool venture, you have to have the pool itself transported to your site, lifted up by a crane, and placed into the ground. You have to be very careful at this stage, as one wrong move could see your pool suffer a fatal crack — if the pool cracks in any place whatsoever, the water will flood out of it, so don't get plonking it down!
Fill it with water
The most important part has arrived: filling the pool with the water that you, your family or your people are going to be swimming in. While you fill it with water, you have to remember to backfill the pool with a dry concrete or gravel mixture to ensure the pressure being exerted on the pool's walls is being balanced.
Fit installation technology
You have to install technology into your pool, particularly into its shaft, if you want it to remain at a temperature that is okay for people to swim in, if you want it to regulate chlorine proficiently, and if you want to keep it clean. In regards to the latter, you have to have a pump fitted and you have to allow for a chemical float to float about it.
If building a swimming pool for either you or others to enjoy is your current goal, then make sure to heed the advice found above.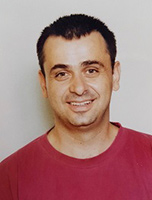 Alec Neufeld is a retired builder, now freelance writer and part-time general fix it man. He has strong opinions on the use of alternate energy and is also an avid sports enthusiast