COVID-19 has been a catalyst for digital transformation. But manufacturers will need to take iterative steps forward for successful change.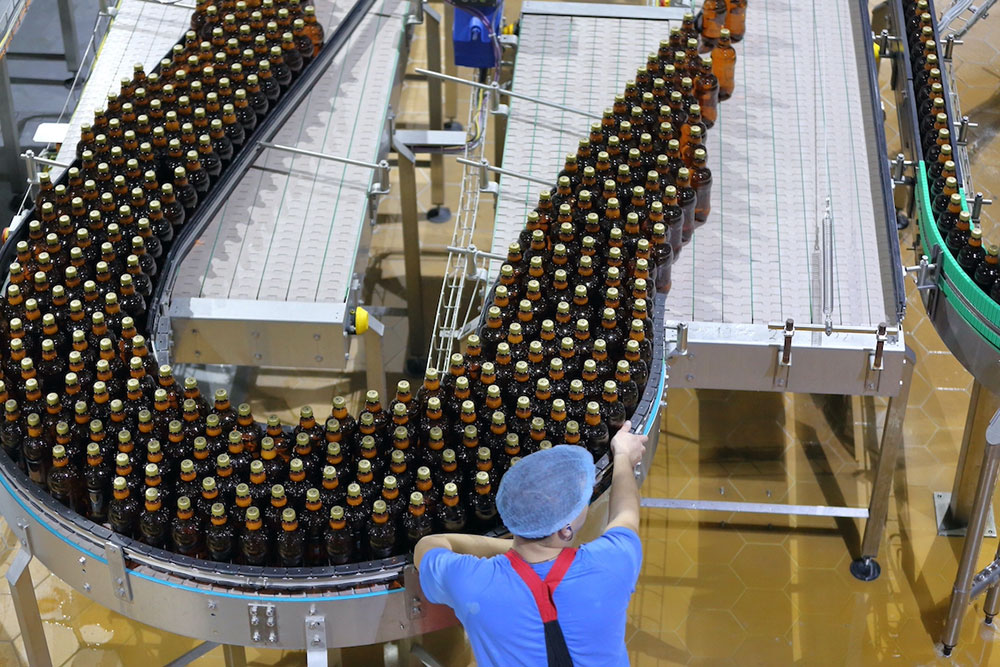 By Jason Chester – Director of Global Channel Programs, InfinityQS
Digital transformation is a dominant trend in big business thinking. It's talked about in ivy league business schools, top tier consulting firms, and the technology industry at large, as the panacea for the future of industry. Similar terms like Industry 4.0, Smart Factories, Factory of the Future are all shades of digital transformation. But what does it actually mean?
Simply, it is the emergence of new technologies converging with a maturing of existing ones which are fused to our physical world to completely transform traditional industrial and manufacturing processes to highly efficient, automated ways of making things fit for the 21st century. It's even been likened to other industrial epochs like the invention of the steam engine, the assembly line principle, and of course electricity.
The importance of digital transformation in the manufacturing industry is undisputed. Over the last few years most business leaders have begun formulating and implementing digital transformation strategies. Each strategy may be different for every organization but the general approach will see them taking many years to achieve and requires overhauling every corner of the manufacturing and value chain process, which can be expensive and risky. The COVID-19 pandemic, however, changed all of this with manufacturers putting their strategic agendas on hold while they battle with unprecedented operational challenges as well as volatile and unpredictable markets.
Impact of COVID-19 on digital transformation
One thing that the pandemic did was expose significant and often widespread operational weaknesses within manufacturing. It brought into sharp relief where infrastructure, legacy systems, and incumbent processes exacerbated the problems that manufacturers faced. Overnight, manufacturers were faced with a plethora of problems that they did not anticipate, including:
Remote working
Moving staff away from the plant floor and into more isolated spaces, or worse still to working from home, which would help stop the spread of the virus according to government guidelines. As a result, manufacturers were unable to access critical operational data remotely.
Reduction in staff
Adapt to a reduced workforce due to illness, self-isolation, or restrictions in travel. It was not uncommon for staff to switch to unfamiliar roles to backfill critical shop-floor process. Workers who were unexperienced were still required to maintain operational performance and quality standards.
Increases and decreases in consumer demand
Drops in consumer demand put more pressure on businesses to find ways to cut costs and stay afloat. It was important to look at ways to significantly reduce costs, improve efficiencies, and reduce workforces, but still meet what demand was left.

However, some were on the opposite side of the spectrum and saw an increase in demand for products. For those organizations that saw a high demand, it was imperative to identify ways in which to maximize throughput and productivity.

Supply chain shortages
Many manufacturers found themselves in a position whereby their supply chains could potentially be disrupted or cut off. Often on short notice, it was difficult to switch suppliers to get the raw material needed to manufacture a product.
Using technology to tackle these challenges
What became quickly apparent, were that different types of technology could be used to help address these challenges. For example, cloud-based SaaS solutions can help manufacturers tackle the challenge of working away from the plant floor by enabling staff to work efficiently in an isolated space just like normal. This could be quickly achieved through rapid procurement, deployment, and training—typical with cloud-based solutions.
Each challenge comes with its own set of difficulties and overcoming them means manufacturers would need to pay particular attention to the functions, areas, and processes where such technology solutions could have the greatest impact. By deploying technology solutions quickly to the areas with most need, urgency, or benefit has led manufacturers to mitigate many of the avoidable impacts the pandemic is having on their businesses.
But this is an iterative process. Focusing on a single process, area, or plant with the greatest opportunity, then extending out to include other processes, areas or plants. The outcome is a more gradual, tactical approach to digital transformation. As digital solutions are gradually deployed further across the enterprise, manufacturers are also moving closer towards their grand digital transformation vision.
This iterative and phased approach to digital transformation has a range of other benefits, including:
It is quicker—the time to value can be realized faster than larger more complex digital transformation approaches.
It is less risky—lessons can be learned, and changes can be made in areas where any negative impact is smaller before a phased expansion.
It is easier to manage from a resource perspective, with the scope of each tactical implementation being smaller and more manageable.
The learning curve is less steep for the teams deploying the technology and those using it within the production environment.
These tactical deployments are less complex and less prone to unforeseen problems and issues arising.
An unexpected but favorable shift to digital transformation
The pandemic has been challenging for everyone. Those working in manufacturing, retail, hospitality, and or travel, to name a few, have experienced a difficult time where uncertainty and anxiety remains at the front of everyone's mind. But the pandemic has also led to opportunity, accelerated through digital transformation initiatives. What was once a long-term strategy that organizations planned to implement over the course of several years quickly became deployed in months, or even weeks. The result, or end point, may very well look the same, but how we got there was not as we expected.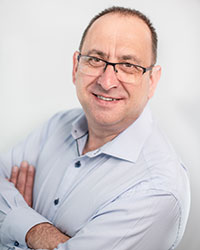 Jason Chester is responsible for the implementation, management and overall success of the InfinityQS Global Channel Partner Program. With more than 25 years of experience working directly within the Enterprise IT industry, he has gained a deep understanding of how information technology capabilities can deliver significant and sustainable business value to end-user organizations. Currently, Chester's main area of interest is the business impact of next-generation information technologies on industrial and manufacturing sectors.