Volume 10
| Issue 3
| Year 2007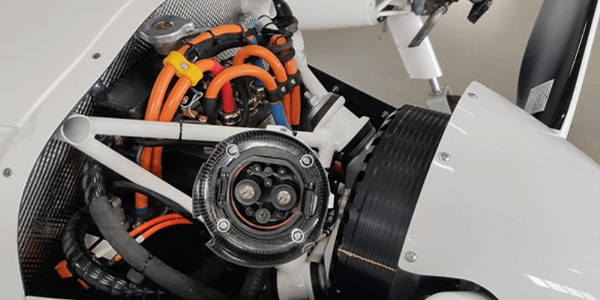 I'm not thinking of polytetrafluoroethylene when I place a baking sheet in the oven, and infrastructure isn't on my mind when I dial my cell phone. I can think of more examples of Taconic's ubiquitous technology, making my life and others' easier in the 21st century but, suffice to say, it's a good thing that someone out there knows about PTFE coated fabrics. And not just someone but the company whose founder practically pioneered the industry.
Over the last four decades, Taconic has been a leader in the development and manufacture of advanced engineered composite materials. Founded in 1961 by Lester T. Russell, the company, consisting of several distinct divisions, has grown into a global force that provides innovative product solutions for industrial and advanced electronic materials markets – and that includes everything from the formulas used in coated baking accessories to laminates for sophisticated electronic gear.
Taconic's core business unit, its Industrial Products Division (IPD), manufactures PTFE coated tapes, fabrics and belts for the food processing, aerospace, apparel, textile, plastics, paper, chemical and packaging industries. Its Advanced Dielectric Division (ADD) was founded in the early 1980s to establish the company as a supplier of high quality RF microwave laminates for printed circuit boards (PCBs). Taconic's high frequency laminates and pre-pregs provide high performance and reliability in antenna, automotive, military, medical, high speed digital and flexible interconnect applications.
Taconic's Architectural Fabrics Division produces Solus® Architectural Fabrics. These materials allow architects to incorporate sophisticated forms into their designs with translucent fabric that allows for soft, diffused lighting, creating stunning interiors. Constructed of PTFE coated glass fabric, Solus® Architectural Fabrics are strong, beautiful and enduring, performing for 25-plus years. Taconic is one of the key global manufacturers of architectural grade PTFE/glass fabrics, supplying Solus® to fabric structure companies worldwide. Solus® has been used in the largest membrane project in the world, the Mina Tent City, housing millions of pilgrims during the annual pilgrimage to the Holy Mosque in Makkah.
Creativity with PTFE
It all began in 1942 when Russell launched upon refining the process for applying PTFE (polytetrafluoroethylene) to fiberglass fabric. He was the manager of electrical development at Owens Corning Fiberglass in Newark, Ohio where he applied the first silicone to glass fabric for the electrical industry. Based on this work, DuPont hired him and he immediately began development work on a process for applying Teflon® coatings to fiberglass. The end product was envisioned to be an excellent insulation material for wrapping electrical control cables in aircraft applications. In 1950, Russell began sales development work to promote Teflon® coated glass fabrics for a variety of industrial applications.
Russell left DuPont in 1953 to serve as the research director for Warren Wire in Pownal, Vt. where he developed Teflon® coated products for the wire and cable industries.
Taconic, formerly known as Taconic Plastics, initially employed two people: its founder and his wife, Virginia, in 1961. The company is still headquartered in Petersburgh, N.Y., with a global work force that now totals nearly 500 employees. The company's commitment to environmental safety mirrors its bucolic setting among the rolling green pastures that surround three complexes of production and administrative buildings. Green initiatives such as RoHS (Restriction of use of Hazardous Substances) and WEEE (Waste Electrical and Electronic Equipment) have recently been enacted to address environmental concerns. These directives require the removal of certain hazardous substances and mandate free recycling of electrical and electronic equipment throughout the European Union. Taconic's products are RoHS and WEEE compliant and they are inherently flame retardant without relying on harmful additives.
Russell was the company's president until his retirement in 1972. He had by then founded Taconic Ireland (TIL) to meet the demand for high performance PTFE coated products in Europe. In the mid 1960s Lester's son, Gordon, joined the business and started the Advanced Dielectric Division. Today, Gordon's son, Andrew Russell, is instrumental in both divisions of Taconic. He has been CEO since 1993.
Responding to the market
While the average consumer most likely thinks of PTFE in terms of DuPont's Teflon® coatings on their kitchen cookware, PTFE provides a host of benefits that are as important as its non-stick properties. PTFE coatings offer heat and cold resistance, chemical resistance, high dielectric strength, dimensional stability under heat and pressure and low electrical losses, in addition to a low-friction/non-stick surface. Some typical applications include PTFE coated cooking belts for food processing and adhesive tapes for packaging or masking. Taconic's PTFE coated baking sheets and oven liners make them a time-saver in commercial and residential kitchens alike, allowing baked goods to release without sticking and making clean-up a snap.
In the various industries Taconic serves, technology is market-driven. The corporate culture is one of innovation and entrepreneurship. In this spirit, Taconic's technical staff is empowered to accept customer challenges to meet specific technical requirements. For example, the shift to consuming more multigrain foods has created processing difficulties in the food industry. Taconic's IPD engineering team addressed the problem by improving release properties for food belts that process wheat-based products. On the ADD side, many times advanced composites are engineered for a customer's application where no other material could perform. In addition, the company's advanced engineering technology team has developed specialized processes to improve product performance such as enhancing adhesion on PTFE coated materials.
Tim Kosto, Director of Technology, describes an array of new products that have recently made it to market. One of the company's newest innovations is tape for the printed circuit board industry called Tacsil Flexible Printed Circuit (FPC) Carrier Tape. It is used to keep flexible printed circuits in place during the automated process of assembling components to the circuits. This carrier tape was developed after the company's sales people in Korea observed the need while visiting a factory there.
For Taconic's Advanced Dielectric Division, cellular infrastructure is the primary market, in which Taconic has become a world leader in manufacturing the materials used for base station antennas and power amplifiers. The circuit materials used in cell phones, global positioning systems (GPS) and radar systems also provide Taconic recognition in the market and bring its products closer to the consumer. Trends in this business segment, notes Rick Jansen, Director of Sales and Marketing, include the quick pace at which the electronics business is heading out to China. "Today, most of the applications served by ADD in Asia originated in the U.S. or Europe. However the Asian market, especially China, will in the future have an increasingly important design role," Jansen says, adding that Taconic has a Korean operation staffed to support all aspects of applications development, production and customer support to answer the demands of the Asian market.
Two new products that have been well received in the market are ADD's TacPreg® TPG and TacLam® TLG, a result of Taconic's expertise and extensive experience in providing the printed circuit board market with state-of-the-art high performance laminate materials. The TLG family of products was designed for the RF and high-speed digital markets, where a homogeneous dielectric constant throughout the laminate is desirable.
The TacPreg® product line is designed for both RF and digital board applications in which TPG overcomes a costly limitation in PTFE laminate use: making sophisticated multilayer PCB constructions. Such constructions are increasingly desired as performance expectations for electronic assemblies inevitably expand. Previously, due to the high temperatures required for laminating PTFE materials, there have been a limited number of PCB shops with the right equipment for such constructions, and some practical limitations on circuit complexity exist.
For TacPreg®, Taconic employs low-loss thermoset polymers in combination with PTFE/glass layers. This allows a lower temperature, higher flow material (called a pre-preg) which allows for the manufacture of very sophisticated, high layer-count multilayer PCBs with little sacrifice in electrical performance from the more traditional PTFE laminates. It also enables the use of conventional, lower temperature equipment and processes from the high volume PCB industry for the manufacture of high speed, high layer count multilayer printed circuit boards.
TPG (for TacPreg® Green) is, as the name connotes, a 'green' product. PTFE materials are naturally flame retardant but thermoset resin systems often are not. To counter the natural flammability of thermoset polymers, brominated compounds were traditionally added. Recently, Bromines have become universally recognized as potentially harmful. "Taconic's expertise in polymeric formulating allowed our product development team to achieve three seemingly mutually exclusive goals: flame retardance, very low electrical loss and low temperature lamination in a high performance pre-preg," says Jansen.
Global force
As Jansen relates, all divisions, distinctive and renowned in their specific disciplines, are a world apart in their customer base. While IPD services primarily regional markets from its regional plants, ADD "is truly global. No matter where a product may be designed-in and initially manufactured, production may be on the other side of the world."
Indeed, Taconic as a whole spans the globe, with manufacturing, sales facilities and innovation centers in the United States, Canada, Ireland, France, U.K., Germany, Korea and Brazil. This expansion grew out of a desire to enhance Taconic's service to overseas customers. Global expansion also created a local presence for the company, so that business could be conducted in the native language and local currency.
Although Taconic's products may be buried within electronic gadgets or simply used to process other products, they are all around. So, the next time your GPS keeps you from getting lost in a new city or the purchase of precooked foods helps you save time in your busy schedule, Taconic's products may have eased your daily living. From cooking belts to high performance laminates for circuit boards, Taconic's PTFE coated advanced materials are behind-the-scenes, enhancing the performance of products that we use every day.