How virtual assistants and workflow automation can help contact centers in today's globalized world.
By Matt Edic, Chief eXperience Officer at IntelePeer
Recent labor shortages and the ongoing supply chain crisis highlight the need to enrich processes through communication automation. Experts rightly caution that artificial intelligence (AI) could replace human jobs – however, businesses will drive the greatest value by supporting human effort, not eliminating it. Indeed, integrating automation via communication APIs into existing systems will enable companies to streamline procedures, reduce costs and alleviate current labor issues.
Nevertheless, many in the manufacturing sector implemented AI during the pandemic as more of a Band-Aid for supply chain volatility. To overcome the modern challenges of our highly interconnected world, brands must transition out of the pilot stage to actualize the full value of conversational AI and workflow automation.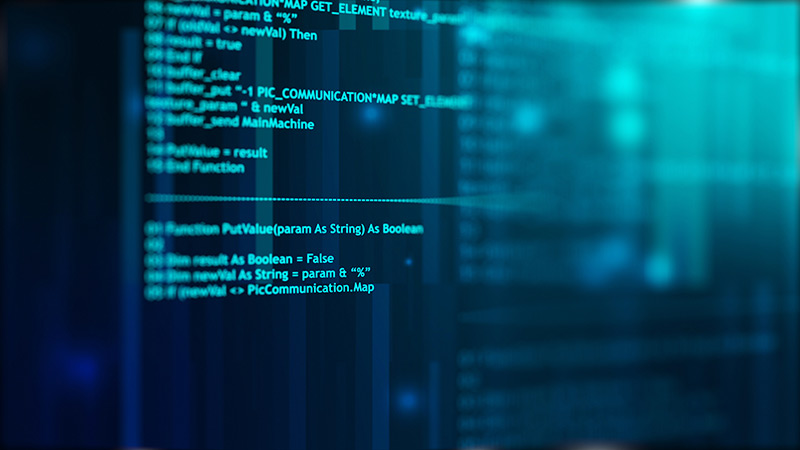 Self-Service Automation
For businesses to determine where they must implement automation, it's necessary to distinguish between the most common use cases. Generally, communication automation can get split into two forms: self-service and agent augmentation. Both improve efficiency, but the former is primally external, helping customers and partners, while the latter is typically internal, helping those within the business.
Self-service leverages conversational AI and chatbots to allow the customer to, for example, determine the status or location of their shipment. Rather than calling a short-staffed contact center to get a busy signal, customers can conveniently discover the information they need by interacting with an always-available bot.
The consumer experience is beginning to influence the business experience. With Amazon completing day-of deliveries, people now expect every supplier to give them consistent and accurate order updates. And for people expecting phones or aerospace equipment or – heaven forbid – computer chips, it's critical they have access to a continuously revised ETA. These self-service tools can provide companies with 24/7 access to the information they need to make real-time business decisions.
Agent Augmentation
Agent augmentation is a form of communication automation that uses the same AI-powered features as self-service – however, it solves internal challenges. Whether it's a virtual assistant helping an agent find the answer to a customer's question or improving time management by reducing post-call wrap-up, agent augmentation makes call centers highly productive and smarter with their time and resources.
According to Gartner, automation tools like conversational AI will reduce the labor costs of contact center agents by $80 billion in 2026. Employees don't have to perform time-consuming and redundant work. Instead, those menial and monotonous tasks can get offloaded to virtual assistants, letting agents focus on more value-added and creative projects, decreasing worker burnout and job dissatisfaction.
Likewise, these automated tools, such as intelligent routing, accelerate time to value. AI can quickly identify a customer's name, policy number and reason for calling, reducing as much of a third of the time a human agent would typically spend ascertaining these details.
Brands can also use AI to increase the response time of their customers by automatically sending information to the most appropriate channel for that particular partner or supplier. For example, if a customer is on a plane and will not respond to emails, it is better to send an SMS. Even if the text makes the client respond just two hours faster, the time saved is valuable.
Case in Point: AI-enabled Voice Automation for a Leading Transportation Company
Conversational AI and automation are especially advantageous for companies with transportation elements. Recently, a leading transportation company operating one of the country's largest fleets partnered with a communication technologies provider to deploy AI-enabled voice automation. In addition to improving operations and cutting costs, the transportation company needed to ensure the safety of its drivers via reliable communication.
By leveraging its partner's intelligent platform and voice automation solutions, the company's drivers could easily navigate their back office with a conversational interface whenever they had payroll, route or HR-related questions without ever taking their eyes off the road. This high-touch communications approach empowered drivers to get the information they needed safely and conveniently, even in noisy truck environments, delivering immediate ROI. Today, the transportation company noted a considerable rise in its transfer success rate and a reduction in cost and complexity after consolidating with one vendor.
Staying Competitive in a Globalized World
Recall the ship, the Ever Given, that ran aground in the Suez Cannel – the week-long halt to traffic opened peoples' eyes to the interconnectedness of our world. Global supply chain woes and inflationary pressures are the inevitable consequences of globalization, spotlighting the necessity of having accurate data to make real-time decisions. Moreover, businesses must have the ability to communicate that all-important information to relevant parties quickly and consistently. And, with prolonged labor shortages, companies must look to AI – not as a replacement for humans – but as a vital component of the modern contact center.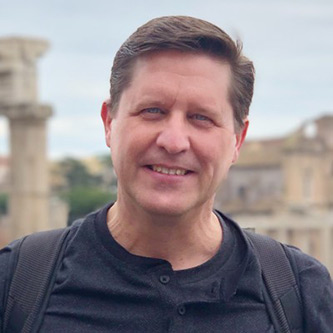 Matt serves as the Chief Experience Officer at IntelePeer. In this role, he and his team ensure the highest level of support in customer interactions.
Previously, Matt served as Senior Vice President, Customer Experience and Vice President, Enterprise Sales and Business Development for IntelePeer. Matt brings to IntelePeer more than 20 years of leadership experience and a strong passion for serving customers, continuous improvement, and teamwork. Prior to IntelePeer, Matt worked for NexTone, JP Morgan Chase & Co., and Qwest Communications. He holds a Bachelor of Science in Computer Science from the United States Naval Academy in Annapolis, Maryland.