A look at the current possibilities for the use of metal cutting laser services.
Metal cutting laser services are phenomenal for their accuracy, speed and versatility. Once you have metal cutting laser technology at your disposal, there are countless possibilities of the things you could do.
Some of these are what you'd likely think about first when you imagine the uses of metal cutting laser services. That includes machine parts, signage and jewelry. But how about a boat anchor, a clock or a model aircraft dashboard? The capabilities of laser metal cutting design is attracting the attention of everyone from ad agencies to car fabricators.
If you can't wait to put your metal laser cutter to work, here are a couple of ideas and projects that could ignite your inspiration.
Boat Anchor
Metal cutting laser services aren't just for intricate tasks like conventional jewelry or business signage. The affordability means it can be deployed to larger projects that still look good while retaining some roughness around the edges.
For instance, you can cut an ornamental boat anchor from mild steel. It may not be big enough to hold a boat in position but it will certainly look beautiful while hanging on your living room wall as unique art.
Speaker Grills
Bored with the common, predictable appearance of your music system's speakers? Metal cutting laser technology could be just what you need to give your speaker's a new lease of life. Create customized honeycomb grills that not only provide a new layer of speaker protection but also have that sleek sophisticated feel.
Whether the speakers are for your home or a recording studio, such grills will leave tongues wagging for all the right reasons.
Keyboard Covers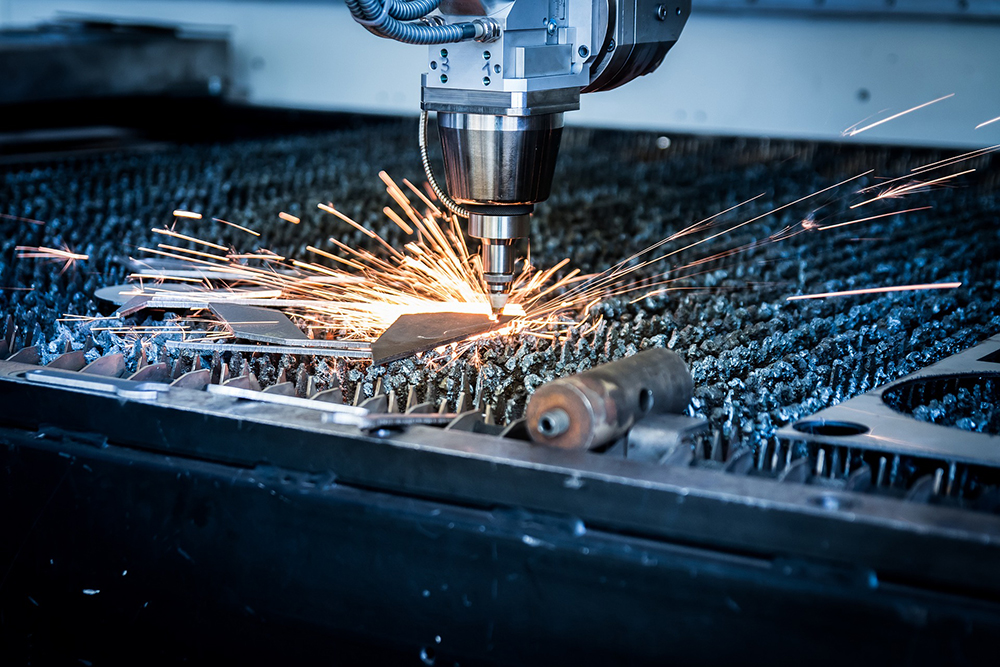 Your computer's keyboard doesn't have to be relegated into a collection point for food crumbs and finger dirt. As something you interact with on a regular basis, its appearance matters. Make your keyboard that more special by installing a copper or stainless steel laser cut overlay.
Thanks to the precision of a metal cutting laser, you can achieve a snug fit between the gaps in the copper/steel overlay and the keys on the keyboard.
Bookmarks
The proliferation of smartphones and tablet computers was thought to mark the beginning of the end for paper-based books. Indeed, a sizable number of people have said goodbye to buying physical books and grown accustomed to acquiring the electronic version. But physical books are nowhere near becoming obsolete. So bookmarks remain as relevant today as they've ever been.
You are probably wondering what bookmarks have in common with metal cutting laser services. Well, you can create copper bookmarks. The main advantage they have over their conventional counterparts is durability. No more concerns about your bookmarks developing dog ears over time.
Custom Clocks
This is an idea for those who really want to get their imagination going. It's perhaps outside the domain of someone learning the ropes of metal cutting lasers. But if you hack it, the results can be breathtaking. A metal laser-cut custom clock is a blend of art and functionality.
You can make these clocks in almost any design you can imagine. Hang them on the wall of your home or office to make a statement.
There's no limit to the ideas you could bring to life with metal cutting laser technology. These 5 ideas can be just the inspiration you need to get your creative juices flowing.