What sellers should know about the new Amazon subscribe and save programs.
The eCommerce market is constantly growing and competition gets tougher. This is one of the main reasons why Amazon is keen on creating new programs and services that benefit shoppers and sellers alike. One of these programs is Amazon Subscribe and Save Deals.
This feature allows shoppers to subscribe to a specific product to receive it periodically. This program is all about convenience!
You already have too much on your plate. Imagine not having to worry about running out of your everyday essentials because somebody else is taking care of that. Sounds like a dream come true…
With Amazon Subscribe and Save Deals you can schedule these products to be delivered to your home, with the bonus of saving time and money on your purchase.
How much can shoppers save?
When you subscribe to get a specific product, you can select the number of items you want to receive.
If you choose less than 5 products, you'll get a discount of 5% on your total; but, if you choose 5 or more products, you can get a discount of 15% on your purchase!
No wonder why this service can catch the interest of many shoppers since it offers both convenience and savings.
How does this translate to benefits for sellers?
Basically, because you'll get sell more! Especially if you sell products that fit into the category of "Essentials."
You won't believe how attractive this modality is for shoppers. As a seller you might think that offering discounts is not beneficial for your business. BUT, keep in mind that the amount in sales makes up for it.
Let us put it this way: Would you rather make a few extra cents for each sale, or make massive amounts of sales for a few cents less? In the long run, offering discounts is going to generate a bigger revenue, just because of the volume in which you'll be selling.
As a business owner, you also need to think long-term and concentrate on the big picture.
A subscription means you're not only making one sale, but you are ensuring sales for a prolonged time. You're moving from a linear economy to a more cyclical cash flow. And most importantly, you'll be building a long-term relationship with customers.
It builds your brand
Many sellers don't understand why having a brand is so important. Bottom line, it adds value to your products.
A T-shirt can triple its price just because it has a famous logo on it.
Selling through the Subscribe-and-Save modality means that the customer is committing to using your product for a while. This can translate to brand awareness and even brand loyalty which are two sturdy pillars for building a business.
Raise your visibility
If you join the Amazon Subscribe and Save program, your products will be instantly added to the Amazon Subscribe and Save storefront, allowing you to gain an advantage over your competition—if you join early.
Multiple purchases made easy
Having recurring customers can sometimes be hard, and selling different products can be challenging with all the competition. But with Subscribe and Save, shoppers can buy bundles recurrently, making it easier for you to position multiple products with the same customer.
Not all customers will commit to a subscription, but the advantage over the competition will surely still translate into sales.
If you want to get on board, there are several things you'll need to consider. One of them is that, like most Amazon programs, you need to meet certain requirements.
Amazon does this to ensure its customer satisfaction policies will be met throughout all of its programs and modalities.
Your metrics matter
To be a part of Subscribe and Save Deals as a seller, Amazon will take into account things like your:
sales history,
metrics,
seller performance, and
other criteria that will indicate you're up to the task of upholding Amazon's incredible customer satisfaction rates.
You need to have an FBA account
If you're enrolled in Fulfillment by Amazon, you probably already have the right metrics. It's easier for Amazon to ensure fulfillment if they're directly taking care of it. Especially when talking about a periodically occurring subscription where people depend and count on the service.
If you wish to learn more about the program and how to enroll take a look at this video from the Amazon Seller University:
How does the subscription work?
There are two types of event in this program:
Sign-up: This is the first time a shopper requests the subscription. Now, remember the customer is looking for the specific product; so, to appear as an option for a subscription, you have to be the Buy Box offer.
Replenishment orders: These are created automatically, depending on the settings previously selected by the shopper. They can schedule these types of orders to happen on a monthly basis or from 1 to 6 months.
It's not very complicated to get the hang of how the system works. However, we do have a couple of tips for you to get started:
1. Be aware of your clients' purchase history
This can give you great insight into which of your products get bought more often. Knowing this information will give you an overview of what to include in your bundles.
Also, this will help you keep the right inventory to make sure you always have what your customers need. Always take a look at your client's purchase history and try and analyze the patterns.
2. Know your market
If you want to take advantage of this model, you will need to do a lot of research.
Scout your competition to see what kind of offers they're making and what products they're betting on.
You could even go all the way and visit some physical stores. The more you understand how your market is behaving the better you can plan your strategy to get ahead.
Get better at planning your bundles
It might take some experimenting to get this one right. But, once you get to understand your shoppers' behavior, you'll realize what kind of products they need the most.
Some items that you might think are not related at all may fit into the lifestyle of your consumers.
The trick here is to think about products that you can bundle exclusively for Amazon Subscribe and Save Deals and the mindset shoppers will have when using this service.
Take it seriously
As we mentioned before, metrics play a big part in eligibility. And the only way to get good Amazon seller metrics is to take the process seriously.
Make sure your fulfillment is on point (and on time). Even though you're relying on Amazon to take care of all-things-related to customer service, make sure you're also providing outstanding customer support; keep close track of all your customer interactions.
Win the Buy Box
If you want your products to be eligible for the Subscribe and Save Deals, you need to have the upper hand on the Buy Box, otherwise the purchase may go to another seller.
Our closing thoughts
Amazon Subscribe and Save deals are an incredible innovation in the way we interact with eCommerce.
Amazon stands out for revolutionizing the way we shop and, it continues to do so even today with the introduction of new modalities that just make it incredibly convenient for shoppers to satisfy their needs and for sellers to build up their business.
These deals present an enormous opportunity for you to take your shop to the next level. Best of luck!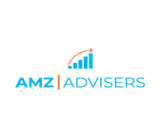 AMZ Advisers is a full-service eCommerce consultancy focused on creating growth opportunities for brands, manufacturers, and private labels across the US, Europe, Canada, and Asia. The AMZ Advisers team has been able to achieve incredible growth on the Amazon platform for their clients by optimizing and managing their accounts and creating in-depth content marketing strategies