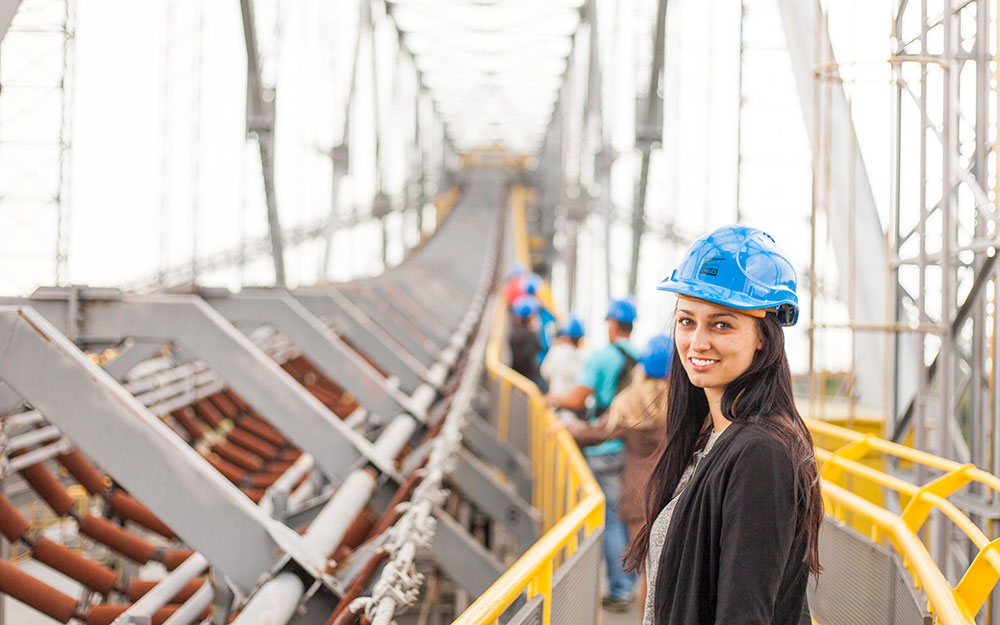 September 13, 2019
There are many different routes to follow to get into a job in construction; studying a related course at university for example, joining an apprenticeship scheme, or working up a company from the inside. The latter is the most traditional route. In previous years, students leaving school that were keen to learn were in a perfect position to start a career in construction. Now however, there are different options that allow young people to enter the industry on various levels, rather than having to work their way up.
Despite a growing interest in this career path, employers still struggle to recruit their ideal candidates. In fact, in 2017, 87 per cent of employers expressed their concern about the difficulties in recruiting skilled workers. So which routes are working?
Graduate programmes
In contrast to previous years, getting into construction via a university degree is a popular choice. There are currently over 76 university offering 231 different degrees relating to construction — so the options are endless! A hopeful student can choose to specialise in pretty much an area of the construction world from building, to architecture and design. The question is, what do students do when they leave? In reality, 44 per cent told a recent survey that they left university feeling unsure about their next move.
Graduate schemes are available however, and they prove to be an excellent way to kick start careers. These schemes are essentially training programmes that allow a young uni-leaver to earn and learn at the same time. Many civil engineering consultancy businesses offer excellent graduate schemes that start many people off on a successful career path.
These schemes normally last between one and two years, depending on the breadth of knowledge required — sometimes they last longer. One of the real appeals of graduate schemes is the amount of instant responsibility given to said graduate. If you come out of university eager to learn, you will get a lot out of one of these schemes.
Apprenticeships
Another option for budding engineers and architects is an apprenticeship. One of the main concerns in this sector is the lack of skilled workers. Apprenticeships are a great way to tackle this. The top sectors that take on apprentices include Engineering and Manufacturing, Construction, and Planning and Built Environment. Apprenticeships could be the key to survival for these industries.
Over the last few years, the number of apprenticeship positions available in the UK construction industry have grown exponentially. The below table demonstrates this trend.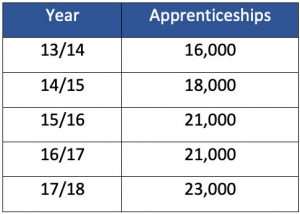 It is important for any hopeful apprentice to research extensively about the type of position they want to embark on. There are over 100 different types of apprenticeships offered in the construction field, and any of them could inform lifelong career prospects.
Once an apprentice has chosen their field, they will embark on a year's worth of training in which they will learn the ins and outs of the role. This practical, hands-on approach allows young people to learn on the job and gain valuable insight about what a career in the construction industry might actually look like.
Typically, people associate apprenticeships with school-leavers — but there is no age limit to this route! Anyone over the age of 16 is eligible to apply to apprenticeship schemes. Another option for older people wanting to engage in a scheme is adult skill funding. Anyone over the age of 24 is eligible for this funding if they have chosen to carry out a an advanced-level apprenticeship.
A common phrase attached to apprenticeships is 'earn as you learn'. Apprentices are all entitled to the National Minimum Wage of £3.70 per hour — this rate applies to any apprentice in their first year of training, whether they are under or over the age of 19. After the first year, the construction business is obligated to pay apprentices in accordance with the minimum national wage for their age group.
One junior engineer who began his roll through an apprenticeship scheme told us:
"I thoroughly enjoyed my apprenticeship and learnt mechanical, pneumatic and hand fitting skills alongside theory work. At the end of it, I was placed straight into a job role and had the opportunity to progress within the company."
However, people choose to get into the construction industry, construction business leaders should always make sure that their company offers a range of entrance opportunities. This way, they will have access to the best potential skilled workers available.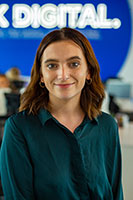 Megan Johnstone
Megan Johnstone is a copywriter who specialises in lifestyle and contemporary culture. She has a Bachelor's degree in History with a keen interest in the American Civil Rights movement.
Sources
https://www.ons.gov.uk/businessindustryandtrade/constructionindustry/articles/constructionstatistics/number192018edition
https://www.gov.uk/guidance/construction-apprenticeships
https://www.designingbuildings.co.uk/wiki/Construction_apprenticeships
http://www.apprenticeshipguide.co.uk/adult-apprenticeships/
https://www.whatuni.com/degree-courses/search?subject=architecture-building-planning
https://www.patrickparsons.co.uk/join-us/graduate-engineering/