As plants rapidly digitize, how they use the data gathered is a key indicator of long-term efficiency and success.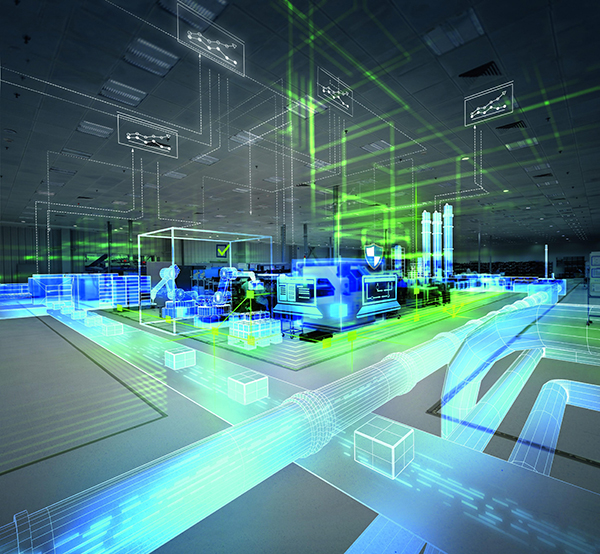 By: Bernd Raithel, Director of Product Management – Siemens Factory Automation
With the digital transformation of industry, vast amounts of data are being generated that offer a wealth of opportunity – if used effectively. Storing data from sensors, even in 'the cloud', is just the first part of plant digitization, if you don't have a process and system to leverage that data to make better decisions, mitigate risk, and be more efficient – you are missing a huge opportunity. Data is a valuable asset, and to get the full potential out of your plant, machine and plant data can't act as merely an archive.
What is a Smart Factory, really?
'Smart Factory' is a term that has been popular for a number of years and has been used to refer to many independent technologies and concepts. In reality, a Smart Factory incorporates some or all of a group of processes and technologies; such as the integration of plant and machine level simulation into design and decision making processes, shop floor connectivity, advanced robotics, flexible automation, automation standards, virtual reality (VR) and augmented reality (AR) incorporation, and energy management.
One important aspect of plant digitization is creating a digital twin of the production environment that is tied into live plant data at a machine level and a total-plant level. The digital twin is a virtual simulation environment that replicates a real-world plant. These simulations provide the basis for making existing production more efficient and reducing downtime through the optimization and projections done within the simulation. By running simulated digital trials, the machine time and cost of physically optimizing a production machine can be greatly reduced. In addition, simulation of existing operations helps make maintenance a proactive activity instead of a reactive one. By using predictive analytics and plant data, plants are able to schedule time and parts and plan a proactive maintenance cycle before a line ever breaks down, enhancing efficiency immensely.
The digital twin also enhances the design process when starting up a new line. By planning through simulation, issues that otherwise would not show up until after installation can be detected and designed-around before a single component is ordered. Mechanical, electrical and automation teams can work in parallel to mitigate risk. This can incur additional costs up-front, in time and capital, but the savings down the line derived from preventing rework and unplanned downtime far outweigh the initial costs.
How should a Smart Factory use data?
Almost everything in a production environment can be improved by consuming and reacting to both live and historical data. From 3-year planning at an executive level to the day-to-day focus of the O&M team keeping the plant running, simulation and integrated systems that filter and react to pertinent data streams can be crucial. For example, automation technologies are consumers of data in a Smart Factory. The integrated data systems in a Smart Factory enable automation engineers to take the highest level view, telling machines which other machines to 'listen to' and creating the most effective processes. Compared to engineers having to act as the physical go-between, shuttling data themselves from one process to another, an automation engineer empowered by smart factory technology is able to get ahead of the game.
Artificial Intelligence (AI) and Machine Learning are technologies which enable engineers and data scientists to structure, analyze and evaluate the huge volume of data they record. There are numerous applications, including smart recommendations, generative design, anomaly detection and preventive maintenance, that optimize the way and pace with which products are designed and produced. To make use of industrial-grade AI applications in a trustworthy and value-adding way, they must interact seamlessly with software and automation as well as the corresponding data infrastructure. AI is a key part of performing operational analyses in which AI readjusts the digital twins of the components based on actual sensor data, with the result that it's able to distinguish between normal aging and extraordinary events. This allows normal aging to be automatically taken into account in analyses, making forecasts and recommendations even more precise.
Can I make my plant 'Smart'?
No existing plant is going to move from basic data capture or automation to a fully integrated 'Smart Factory' that leverages machine learning and IIOT seamlessly in one effort. Plant managers need to look at where the pain-points are in their facilities. Where are the maintenance issues? Where is the unexpected downtime occurring? What lines are having QA issues? From an analysis of where the opportunities are to improve, aspects of digitization can be curated to address those pain points first. Starting with those processes that are most important and relevant allows you to build into being a fully digitally-integrated factory.
There are always many ideas and approaches to digitization – focus your efforts on the most critical processes and build a roadmap to address them. In working to digitize in stages, plants need to focus on planning for future integrations. Employing open technology ecosystems that can be expanded in a modular fashion ensures that the next project integrates seamlessly with the current one, allowing them to work in concert and support each other. Data needs to be recorded and shared across the various systems freely. Make sure to involve all levels of the workforce at the beginning of the process. Optimization through digitization at the end of the day is about people, not technologies.
Creating a digital twin of existing systems enables some benefits of data and digitization, even before upgrading physical systems to be interconnected. The simulation of an existing production environment allows ideas to be trialled to fix problems or enhance machine operation. A digital twin of a production machine also acts as a template to improve or expand production as new lines are demanded.
Overall, working towards a Smart Factory ideal that implements simulation, interconnected systems, and machine learning is key for plants that need to stay competitive in the changing economy. Smart Factory systems and design methodologies increase efficiency and productivity while simultaneously reducing costs, key to any lean operation.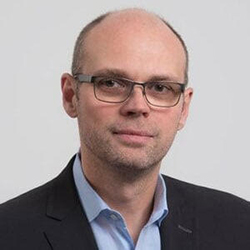 Bernd Raithel is Director of Product Management in the Factory Automation business unit of Siemens Industry. Raithel has an engineering degree (Dipl-Ing(FH)) from the TU Nürnberg (Germany) and has been with Siemens for more than 15 years.