Nowhere has the U.S. economy's persistent wage stagnation been more persistent or dramatic than in its manufacturing sector – even though industry has regained nearly half the jobs it lost during the last recession, even though its payrolls more recently have actually been increasing at a slightly faster pace than those for the overall economy, and even though manufacturers keep telling Washington that they have hundreds of thousands of job openings.
A close examination of the data reveals one apparent piece of the answer: Since the economy's last employment bottom, in March, 2010, an outsized share of manufacturing hiring has taken place in sectors that either pay relatively poorly, or in one key instance, whose inflation-adjusted wages have sunk significantly.
According to the Bureau of Labor Statistics, since those gloomy 2010 days, manufacturing employment is up by 9.48 percent (or 1.086 million jobs). Real wages, however, have risen by only 0.80 percent during that period. This poor performance becomes a lot less mysterious given the makeup of manufacturing job creation since early in the current economic recovery.
Over that near-seven-year time-span, nearly 82 percent of all manufacturing hiring has been concentrated in five industries, and three of them – comprising just over half that total – both paid wages below the manufacturing-wide figure of $10.66 per hour in March, 2010: fabricated metal products, food products, and plastic and rubber products.
Since then, their after-inflation wages are down by 0.24 percent in the first, up by 4.82 percent in the second, and down by 0.22 percent in the third.
One big sector of the five biggest recovery-era manufacturing job creators – machinery – paid 4.13 percent higher than the average manufacturing wage in March, 2010, and real pay has risen by a healthy 7.70 percent since then.
But this out-performance has been more than outweighed by the price-adjusted wage drop in manufacturing's post-March, 2010 hiring champ – the automotive sector. Motor vehicle and parts production represented 5.77 percent of the nation's manufacturing jobs at the employment bottom. Since then, however, it's represented fully 25.85 percent of the sector's new hires – punching above its weight by a factor of nearly five.
And here's the rub. Since March, 2010, inflation-adjusted automotive pay has decreased by 3.91 percent. And during this period, this industry has added more than twice as many workers as have machinery companies.
In addition, the reverse has also been true in manufacturing: Way too little of the employment increase since the March, 2010 bottom has taken place in its best-paying sectors. And their wage increases also have been unimpressive at best in real terms for the last nearly seven years.
For example, the nation's computer and related electronics industries paid wages that topped the manufacturing average by just over 39 percent in March, 2010. Yet its payrolls have fallen since by 3.79 percent, and wages have declined by 2.50 percent after inflation.
Aerospace workers (including parts) made just short of 61 percent of the average manufacturing worker in March, 2010. Since then, constant dollar wages have risen by 4.85 percent, but payrolls have increased by a bare 0.25 percent.
In the petroleum and coal products sectors, the average was topped that for manufacturing overall by just over 45 percent at that manufacturing employment bottom. But employment is off by 2.40 percent.
It's tempting to chalk up the employment changes (but surely not the pay trends) to gains in productivity – which are presumably displacing workers. But the BLS' latest data on labor productivity by manufacturing sector reveal no clear general pattern. Many industries that have been boosting both their after-inflation output and their labor productivity (rather than boosting efficiency simply by doing less with even less) fall into the low-wage category. And many sectors with both falling productivity and real output are often labeled "high tech" and "industries of the future."
What is clear is that, just as low-wage jobs show signs of increasing prominence in the overall American employment scene, the same trend looks like it's taking hold in manufacturing.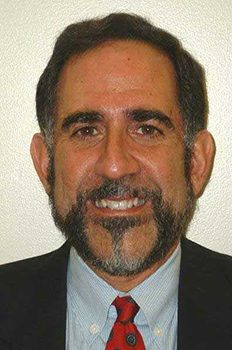 ALAN TONELSON
Alan Tonelson is Founder of the blog RealityChek – www.alantonelson.wordpress.com – which covers a wide range of domestic and international policy issues along with political and social trends.
For 18 years before leaving to launch RealityChek, Tonelson followed the impact of globalization on the U.S. economy, domestic manufacturing, and U.S. national security for the U.S. Business and Industry Council. This national business organization represents nearly 2,000 domestic American companies, most of them small and medium-sized manufacturers.
Alan Tonelson is a regular columnist with Industry Today.