December 10, 2018
Connectivity is the key enabler for successful Internet of Things (IoT) deployments. However, with innumerable IoT use cases and applications, there isn't a one-size-fits-all communication solution.
Each technology has its own strengths and weaknesses when it comes to range, scalability, cost and network requirements, and are therefore best-suited for different environments and scenarios.
To help you better navigate the wireless connectivity landscape, here are 6 leading types of wireless IoT communication technologies and their best use cases: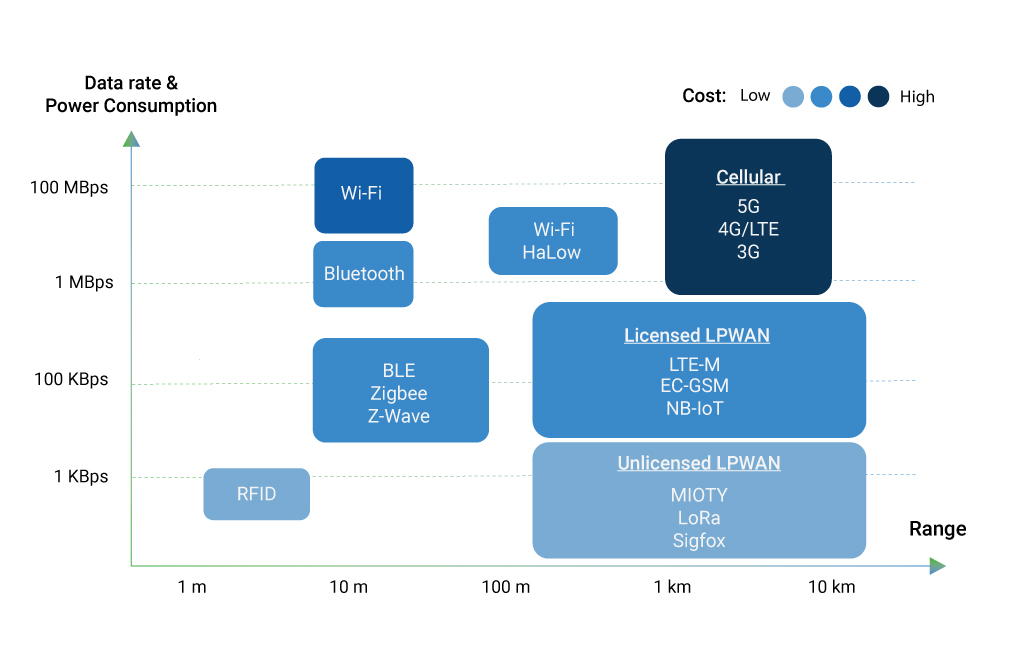 1. LPWANs
Low-Power Wide Area Networks (LPWANs) are a new phenomenon in Industrial IoT (IIoT). Providing long-range communication on small, inexpensive batteries that last for years, this technology family is purpose-built to support large-scale IIoT networks sprawling over vast industrial and commercial campuses.
LPWANs can connect several types of IIoT sensors and facilitate numerous applications from remote monitoring and worker safety to building controls and facility management.
However, LPWANs can only send small blocks of data at a low rate, and therefore are better suited for use cases that don't require high bandwidth and are not time-sensitive.
Also, not all LPWANs are created equal. Today, existing LPWANs operate in both the licensed (NB-IoT, LTE-M) and unlicensed (e.g. MIOTY, LoRa, Sigfox etc.) spectrum with varying degrees of network performance. For example, while power consumption is a major issue for cellular-based, licensed LPWANs; Quality-of-Service and scalability are main considerations when adopting unlicensed technologies. Standardization is another important factor to ensure reliability, security, and interoperability in the long run.
2. Cellular (3G/4G/5G)
Cellular networks offer reliable broadband communication for voice and video streaming applications. On the downside, they impose very high operational costs and power requirements.
While cellular networks are not viable for the majority of IoT applications powered by battery-operated sensor networks, they fit well in use cases such as connected cars and fleet management. For example, in-car infotainment, traffic routing, advanced driver assistance systems (ADAS) alongside fleet tracking services, can use ubiquitous and high bandwidth cellular connectivity.
Next-gen 5G with its high-speed mobility support and ultra-low latency, is positioned to be the future of autonomous vehicles. 5G is also expected to enable real-time video surveillance for public safety, real-time mobile delivery of health data, and several time-sensitive industrial automation applications in the future.
3. Zigbee and Other Mesh Protocols
Zigbee is a short-range, low-power, wireless standard (IEEE 802.15.4), commonly deployed in mesh topology to extend coverage by relaying sensor data over multiple sensor nodes. Compared to LPWAN, Zigbee provides higher data rates, but at the same time, much less power-efficiency due to mesh configuration.
Because of their physical short-range (< 100m), Zigbee and similar mesh protocols (e.g. Z-Wave, Thread etc.) are best-suited for medium-range IoT applications with an even distribution of nodes in close proximity. Typically, Zigbee is a perfect complement to Wi-Fi for various home automation use cases like smart lighting, HVAC controls, security and energy management.
Until the emergence of LPWAN, mesh networks were used in industrial IoT to support several remote monitoring solutions. Nevertheless, they are not ideal for geographically dispersed facilities, and their scalability is often inhibited by increasingly complex network setup and management.
4. Bluetooth and BLE
Bluetooth is a short-range communication well-positioned in the consumer marketplace. The new Bluetooth Low-Energy, also known as Bluetooth Smart is further optimized for consumer IoT applications thanks to low power consumption.
BLE-enabled devices are mostly used in conjunction with electronic devices – often smartphones – that serve as a hub for transferring data to the cloud. Nowadays, BLE is widely integrated in fitness and medical wearables as well as smart home devices– whereby data is conveniently communicated to and visualized on smartphones. In retail contexts, BLE can be coupled with beacon technology for enhanced customer services like in-store navigation, personalized promotions, and content delivery.
5. Wi-Fi / Wi-Fi HaLow
Except for few applications like digital signages and indoor security cameras, Wi-Fi is not often a feasible solution for connecting IoT devices because of its major limitations in coverage, scalability and power consumption. Instead, the technology can perform as a back-end network for offloading aggregated data from a central IoT hub to the cloud, especially in the smart homes. Critical security issues often hinder its adoption in industrial and commercial use cases.
A new, less known derivative of Wi-Fi – Wi-Fi HaLow – introduces noticeable improvements in range and energy efficiency that cater to a wider array of IIoT use cases. Nonetheless, the protocol has received little traction and industry support, partly because of security limitations. HaLow is also only available in the USA.
6. RFID
Radio Frequency Identification (RFID) uses radio waves to transmit small amounts of data from an RFID tag to a reader within a very short distance. Until now, the technology has facilitated a major revolution in retail and logistics.
By attaching RFID tag to various products and equipment, businesses can track inventory and assets in real-time – enabling better stock and production planning as well as optimized supply chain management. Alongside increasing Industrial IoT adoption, RFID continues to be entrenched in the retail sector, enabling applications like smart shelves, self-checkout, and smart mirrors.
Each IoT vertical and application has its own unique set of network requirements. From range, QoS and security to power consumption and network management, it's important to weigh these factors when selecting the best wireless technology for your IoT use case.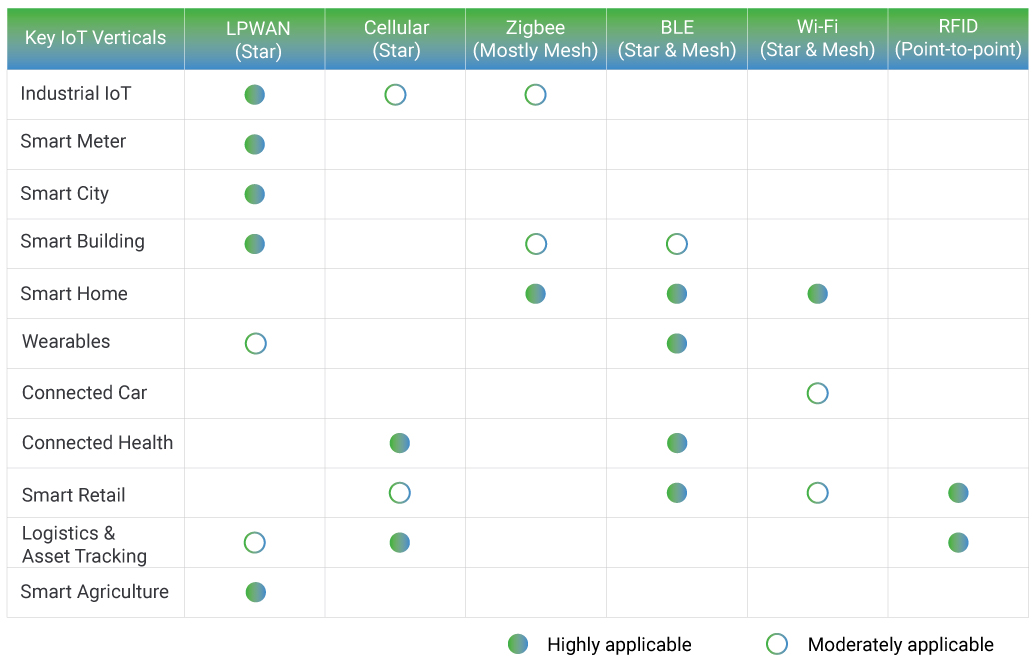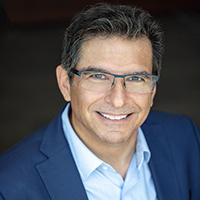 About the Author:
Albert is the CEO and founder of Behr Technologies Inc. He leads the strategic commercialization of MIOTY for IIoT communications through the development of new products, applications, and global partnerships. During his 30-year career in the technology industry, he led the commercialization, financing, and operational execution of industry-leading companies in global markets. Most recently, Albert focused on establishing large strategic partnerships and securing funding for some of the most promising IT, Cleantech, and Material Sciences firms in North America and Europe through his technology commercialization firm, Behr & Associates Inc.