September 26, 2018
Safran Electrical & Power designs and produces electrical systems for commercial and military aircraft for both fixed and rotary wing aircraft. With a desire to improve design knowledge coupled with an increasing number of customers requesting parts to be made by Additive Manufacturing (AM), Safran Electrical & Power knew they needed to enlist an AM design specialist.
Dr Mark Craig is the Materials, Special Processes & Composites Company Expert at Safran Electrical & Power and it is his job to coordinate AM within the Power division. He noted: "We came across Betatype in a search for 3D printing specialists and it was clear after our initial discussions that they had the knowledge and skill-set we were looking for to add value in our new part production programme."
The Power Division 3D printing team was looking for ways to improve the design of an electrical generator housing. By exploiting the technical advantages of 3D printing, Betatype was able to improve the design of the housing by focusing on a number of key areas: improved strength, increased stiffness and a reduction in overall weight.
Betatype developed a proof of concept using an ultra-high density lattice as part of a sandwich structure with over 10 million elements — a first for the company as part of a case study. The initial work has been very encouraging and Safran is keen to pursue this avenue further within housings and other components.
Betatype CEO, Sarat Babu explained, "We knew creating a more complex, higher density lattice structure was the key to achieving what Safran was looking for in the part. Applying our technology and multi-scale approach, we were able to control the scan path and exposure settings down to each element of the sandwich structure's design. By pushing the AM process of laser powder bed fusion well beyond its standard processes, we created the ultra-high density lattice structure required."
Betaype's proof of concept proved to be a success. It optimised Safran's generator housing designs for AM, unifying the design from several complex machined components into one part. Betatype was able to dramatically reduce the overall part count and manufacturing times — adding value and saving costs.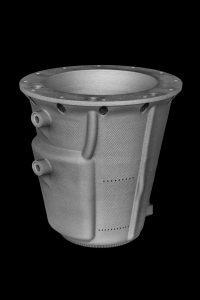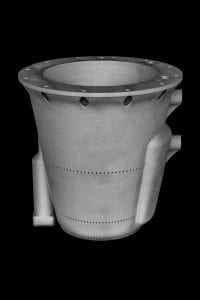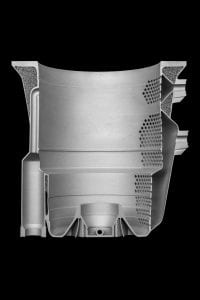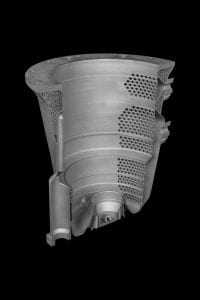 About Betatype
Betatype makes Additive Manufacturing (AM) perform. Founded in 2012, the company collaborates with customers across a variety of sectors including consumer, industrial, aerospace, medical, and motor sport — working together to deliver functional components through AM. Additive Manufacturing provides control over shape, structure and material in a single process. To maximise these capabilities, Betatype built "Engine", a new data processing platform for managing and controlling multi-scale design. By combining Engine with the company's team's strong foundation in material science, engineering and industrial design, Betatype can achieve greater fidelity at every scale of AM part design — from part form and architectured materials to AM process physics.
Betatype's unique multi-scale approach delivers on the promise of AM. The company applies it to design complex parts that cannot be easily built through traditional processes and ensure they can be manufactured viably.
Contact
Sarat Babu, Founder
Betatype Ltd
t. +44 (0)20 7517 6985
e. enquiries@betaty.pe
w. www.betaty.pe