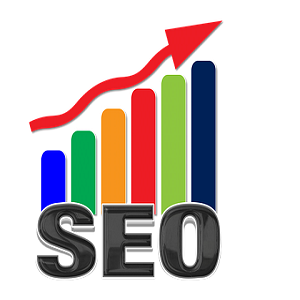 March 22, 2019
Performance and functionality
That means you will need to gain better results in terms of an increased organic traffic, generating more leads and in turn producing more sales and business revenue through better chance of lead conversion. The gist of the matter is you will need to have a site that will result in better SEO score and higher search engine rankings.
Quite naturally, it will take some time and lots of efforts on your part to see the results as you desire as well as to see the ranking of your site climb slowly upwards. It will be unwise to expect your site ranking to jumpto the top of page one right at the outset.
To ensure such a gradual climb upwards you will need to keep a track on the performance and functionality of your website to see whether or not you are on the right path of success.
It is only when you continually check the impression count of your website on Google Search Console you will get the desired help.
For that matter you can also use several other software and tools like Serpbook to track your site rankings.
If you are absolutely a novice in this regard you can always hire the services of a top SEO Company in New York for the required help and guidance.
The SEO Company will follow the right techniques as mentioned below that will surely skyrocket your site rankings as well as provide ample scope to increase the amount of traffic coming to your site. You will be able to see the change yourself.
Your layout matters
You must fix your layout to make your site fully functional and result oriented to drive more traffic in the long term which is your primary objective. The layout of your site really matters for achieving the desired SEO results and search engine rankings even if the blog articles are of top quality.
As experts say, the layout of the site is one of the prime reasons for a site and its contents linger down slowly down the page of Google results. You must prevent this gradual downfall with a better user experience which is the new SEO.
There are a few specific ways in which you can achieve this and the best way is to keep your site layout as easy and simple as possible. This will enable your users to navigate and explore your site faster and more easily.
Another good way to improve your SEO is ensuring that your site is voice search enabled. This is now the biggest and most popular new trend with Google. According to the study report of CJG Digital Marketing it is found that now over 20% of mobile searches on the Google app are by voice.
Therefore, you must make the best use of this huge opportunity and take full advantage of it. Make sure that you optimize your blog posts for voice searches as soon as and as much as possible.To do this, you must use specific keywords and phrases that people commonly use in regular conversation such as 'near me,' 'how do I' and much more.
When you use specific keywords and phrases, it will help you to use the content schema provided by Google. With the help of this you will be able to enjoy the following benefits such as:
You will be able to make your site even more accessible to those people who use voice for searches. And
You will be able to improve your site rankings both on the results of Google in general as well as for mobile voice searches.
This will in short and in fact help you to keep up with the ever evolving online search space of Google which is the search engine giant that rules the internet searches.
Need for being updated
With each day passing by, the search engine is growing bigger and better with its focus on providing the visitors with a better user experience. It is for this reason Google has to refine its features and change its algorithms constantly and you cannot blame Google for that. It is the demand of the users that needs to be met.Given such a scenario, you will need to stay updated which is the only and best possible way to get more SEO traffic to your site long term and this ideally is a huge task.
To ensure this you will need to first tap into the power of Google just like any other business in this modern digital landscape does.
You will also have to target the specific needs of your targeted SEO traffic as an essential step to keep your site optimized at all times.
These two easy steps will heel you to stay updated and at the same time keep both Google as well as your visitorshappy.
However and unfortunately, a lot of businesses overlook these and make the mistake of considering SEO as a game for short term gains with which they can out-rank their competitors quickly and easily start getting more SEO traffic. This may be a very useful tactic but it is all on the paper and is certainly not a very wise and practical approach to gain better SEO results and search engine rankings.
In fact, modern businesses need to understand that it is the long term SEO that is more required rather than a few quick and simple fixes. Though it will give your site a temporary boost for sure but long term SEO result is more favored and required as that will give you a higher return on your investment.
To sum up, according to the need of the hour and to achieve long term SEO, you must focus on the following:
Building a strong foundation
Redefine your strategy consistently and
Keep up with the changes in the Google algorithm.
These are the proven and popular SEO best practices that will show you the desired results.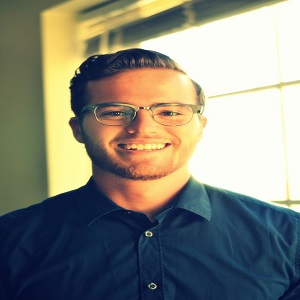 Andrew Thompson is a blogger, SEO expert, and social media ninja. He loves to write long-form articles and blogs about SEO tips to keep readers educated. His hobbies include playing golf and gardening. You Can follow us on Twitter.