Volume 10
| Issue 3
| Year 2007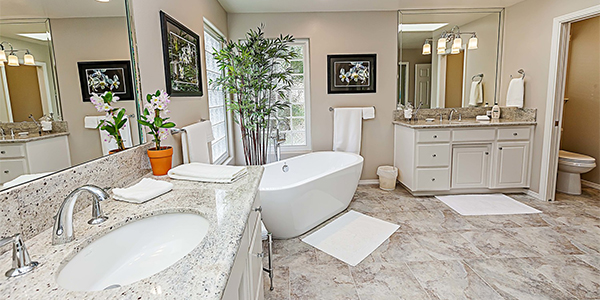 Astra can credit most of its success to the bathroom. It's very likely that just about every bathroom across Brazil and throughout Latin America contains more than one of the company's products. Astra's extensive lines of bathroom cabinets, toilets, toilet seats, bathtubs, sinks and water systems are found at home improvement centers, independent building supply stores and contractors of all sizes and the company enjoys a leading position in the building accessories market. Its secrets include plenty of new product innovation, constant product development, and a complex and sophisticated administrative back-end. It also helps to ride the different waves in building fashions – like the move to plastic accessories in the bathroom.
Divided They Stand
The Astra group, which is responsible for most of the plastics manufacturing, represents around 70 percent of the company's revenues. But other materials are on the rise in modern home design and decoration. Although the aluminum and wood divisions represent only 30 percent of revenues, they are growing twice as fast as the plastics group at around 12-15 percent annually.
Production is kept separate for each group. The Japi division produces over 1,100 items, including a complete line of faucets (home and commercial faucets with motion sensors) and metal bathroom accessories. The division, employing 120, encompasses a facility of 91,000 square feet. The Profax division creates almost 1,000 different products from aluminum and fiberglass, including cabinets, bathtubs with air jets, and products for commercial buildings. It fits into a factory of nearly 140,000 square feet. The Integral unit is responsible for aluminum windows and window coverings – products that are growing in popularity throughout Brazil due to their durability, sound proofing, and light weight. Integral makes over 360 different items in its 36,000-square-foot facility.
"We have products for all segments with different prices and qualities, from very cheap bathrooms to very expensive hot tubs. We actively create products for all segments," said Manoel Flores, general director. Combined, Astra and its three spin-offs have around 1,500 employees in seven different buildings that occupy over three-quarters of a million square feet of factory space. Each segment, adds Flores, requires a different sales and positioning strategy. "In downtown Sao Paulo today, where our products dominate, by the way, our work is very different than it is in the outskirts. Sales have to be made differently."
Selling the Kitchen Sink
Astra sells to three principal channels inside Brazil: retail outlets, home improvement centers, and contractors. For the most part, each of these channels serves its own segment of the market or, in other words, its own income level. Brazil's low-income neighborhoods, for example, are rife with small, independent retail stores that sell materials and supplies for home improvements. "We still dominate in home improvement, construction done by the very people who live in the homes. We have more of this than anything else. The middle class starts to contract other companies for home renovations," explains Flores. Indeed, Astra deals with over 50,000 retail stores that serve this segment, an incredible number of stores to support a vast low-income population. "People in this income level have a great need to expand their homes."
With so many stores and so much construction going on, it's no surprise that a lot of companies are trying to fill the channel. But Astra benefits from its sheer size and diversity of products. "We don't have a lot of competition our size," he admits. "There are a lot of players in each line, but they are mostly small companies and compete in a single product group. For example, in bathtubs and hot tubs, there are more than 80 factories, but not one like us. Our strategy is to always be present in the greatest number of markets, with as many products as possible …to not leave space."
This sophisticated strategy is matched by the company's complex and sophisticated structure and management. Complex billing and administrative processes, elaborate planning systems, customer service centers, and a vast network for delivery and fulfillment – these are the characteristics of Astra on a day-to-day basis. "In our culture and philosophy, everything is done to rigorous standards. We have a policy of knowing our cost of materials extremely well. We train our employees for this. Over 95 percent of our employees were trained right here; many of our workers are here for their first jobs. We like to get new people."