As manufacturers navigate the ongoing pandemic, some hope the next normal will be temporary. As is often quoted: "hope is not a strategy."
By Danny Smith, Principal, Manufacturing Advisory at Ceridian
Not only has the COVID-19 pandemic demanded a massive pivot from manufacturing – an occasion the sector rose to in headline-grabbing fashion – it's also a trial run for what's to come, as the world accelerates into a period of constant change and disruption. The need to be resilient, agile, and dynamic has never been more essential to the sector than right now, and manufacturers have an opportunity to build on the momentum they've created by putting a laser-sharp focus on their workforce – an investment that's crucial to gaining a competitive advantage in the future state of the sector.
With that in mind, here are a few key elements manufacturers should be considering now in order to build adaptive capacity in the face of constant and rapid change:
1. Build a nimble, disruption-ready workforce
Improving workforce productivity through advanced workforce management strategies, such as real time data-driven labor scheduling and competency matching, will help organizations reduce labor costs, minimize downtime, and respond more quickly to change. This data-driven approach can help organizations ensure alignment to material and machine plans by placing the right number of workers with the right skills on the line at the right times.
This is especially critical in times of disruption, as it allows companies to quickly redistribute their talent as needed and even make wholesale changes to their production lines on the fly. For instance, the National Association of Manufacturers' (NAM) latest outlook survey found that almost 22% of manufacturers retooled to produce personal protective equipment, and 67% reengineered their processes to reflect COVID-19 safety protocols. This kind of pivot will become table stakes for organizations in the next normal, and you can't make that transition successfully without an engaged and agile workforce.
2. Rethink recruitment and build the talent pool of the future
Talent pools can capture promising candidates for future opportunities, who have skills that the organization will need in the future, as well as keep track of existing employees with potential for growth. While hiring plans for many organizations may be on hold, they will ramp up again. According to NAM, 50% of manufacturers still expect challenges to attracting and retaining a quality workforce in the next 12-18 months. Manufacturers can plan for this now by taking the time to review their recruitment and hiring practices, as well as their onboarding systems, with the goal of increasing efficiency and speed.
Reviewing talent pipelines might also unearth new opportunities. This includes targeting younger talent, particularly those just graduating from high school and college into an environment where their job options may be few and further between. Manufacturing has grappled with a branding problem among young people for a long time now, a lot of which is driven by misconceptions about the industry. While the challenges of the current environment cannot be ignored, the silver lining is an opportunity to clearly illustrate the benefits of joining a highly innovative sector that pays well and offers ample opportunities for professional growth.
3. Succession planning is critical to navigating a disruptive future
While not often prioritized in the manufacturing space, succession planning is key to supporting business continuity, and even more important in an environment ripe with disruption, including massive demographic shifts and the continued impacts of COVID-19. Investing in succession planning will help manufacturers deal with the gap left behind by the silver tsunami, in which many boomers will be leaving the workforce, and will leave organizations better able to handle unplanned absences, increases in demand, and employees moving up the ranks. Succession planning is also a key factor in employee retention and helps organizations plan and deliver workforce training more effectively. As the world faces an uncertain future, manufacturers should build in certainty wherever possible, and having a clear succession plan will be key moving forward.
As Edward Deming noted, "It is not necessary to change. Survival is not mandatory." Effectively managing rapid change while simultaneously attempting to adjust to what might come next is no easy feat – and, as the pandemic has shown us, not always possible. However, the best time to invest for growth is during the down times. Manufacturers can build on the momentum from this pivot and translate it into a highly agile culture that will stand the test of these uncertain times.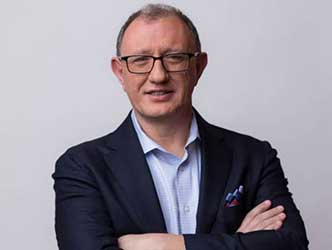 About the Author
Danny Smith is Vice President, Industry Advisory and Principal for the Industrial Sectors at Ceridian. He serves customers as a strategic advisor and industry domain expert. His career focus has been on helping key decision-makers leverage data, technology and mathematics to make better decisions, whether in the board room, the plant floor, or in the field. Lately, most of the conversations have been about digital transformation, becoming data-driven, and the changing future of work. He reminds everyone the workforce is in fact still human and needs investment just like the manufacturing line. Danny has served in similar advisory roles at SAS Institute as Principal, Energy and Manufacturing and Oracle as Executive Director, Supply Chain. He started his career in the industrial supply chain space and continues to have a fondness for it, especially trains. Danny has a B.S. in Industrial Management from the Georgia Institute of Technology and a M.S. in Decision Sciences from Georgia State University.
Contact:
1.404.272.1213
danny.smith@ceridian.com
About Ceridian HCM Holding Inc.
Ceridian. Makes Work Life Better™.
Ceridian is a global human capital management software company. Dayforce, our flagship cloud HCM platform, provides human resources, payroll, benefits, workforce management, and talent management functionality. Our platform is used to optimize the management of the entire employee lifecycle, including attracting, engaging, paying, deploying, and developing people. Ceridian has solutions for organizations of all sizes.
Source: Ceridian HCM Holding Inc.