Volume 24
| Issue 1
| Year 2021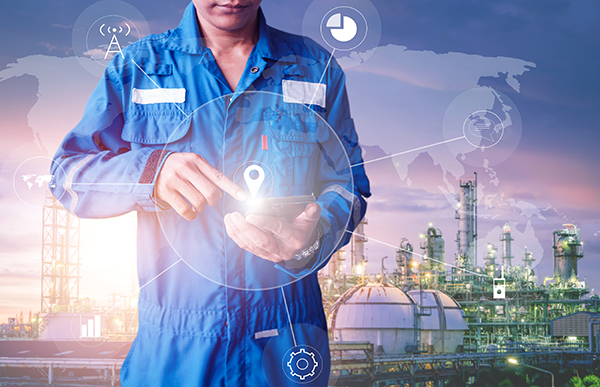 By Seth Siegel, North American AI & Automation Leader
More than 25 years ago, manufacturers first introduced automation to their processes. Productivity and efficiency soared, and many cost areas dramatically decreased. But, for many manufacturers, digitization stopped there.
The COVID-19 pandemic has sparked a renewed focus on digitization across a wide range of businesses. The rate of change has been unprecedented, taking only weeks or months to do what previously was expected to take years. Yet, this digitization movement has bypassed much of the manufacturing industry, which remains at status quo and is now at risk of losing competitive advantage.
The last leg of digital transformation in the manufacturing sector is automating time-consuming front- and back-office processes. Without business process automation (BPA), the progress made in automating the factory floor alone will not be able to safeguard companies from falling behind. The good news is that manufacturers can stay competitive – if they get focused now.
Getting Started: Examine SG&A and FP&A
To begin, look at businesses processes around SG&A (selling, general and administrative expenses). It is estimated that 30% of these processes can easily be automated, increasing efficiencies and freeing up staff for more important activities such as problem solving, planning and innovation. Look at processes involved in payroll, marketing, advertising, promotion and sales. Consider those processes that are routine and where rules and a certain order of steps must be followed. Those activities are ripe for automation.
Another place to look is within FP&A (financial planning and analysis) activities. Automating the analysis of financial and operational data can significantly reduce time and speed decision making. Importantly, one of the key impacts of automating FP&A activities is uncovering areas of lost revenue. Most organizations find that automating FP&A functions quickly pays for itself.
Mistakes to Avoid at all Costs
While it isn't difficult to begin automating critical business processes, there are a variety of pitfalls that can severely slow progress. In particular, there are three common mistakes. By avoiding these pitfalls, manufacturers can more easily and efficiently speed digitization.
Mistake #1: Treating business process automation as an IT project
Instead of viewing this as another phase of their overall digital transformation journey, many manufacturers instead view this as another IT project. The impact of automating critical business processes, however, has the potential to be much bigger – even rivaling warehouse automation in terms of improvements to cost structures, efficiencies and accuracy.
Mistake #2: Failing to create automation centers of excellence
A serious risk to the success of BPA is when separate business units automate their functions and processes independently instead of working with the entire organization. Establishing an automation center of excellence at the onset of BPA will not only help implement and scale automation but can also aid organization-wide adoption. For this to be effective, the center of excellence should comprise representatives from across the organization. In particular, representatives from the business, IT and operations are mandatory. Other functions can and should also be included to drive true transformation of processes and the way the organization operates going forward.
The bottom line is that creating a center of excellence is critical to streamline the automation process, prevent any needless duplication of efforts and build an effective structure for identifying ongoing automation needs and priorities.
Mistake #3: Establishing metrics the c-suite doesn't care about
Many organizations have trouble agreeing on common metrics to measure the success of their BPA initiatives. The rub often comes between the IT department and the business valuing different markers of success. In most cases, these disagreements can quickly be overwritten by considering how the organization's executive leadership will define success. A key metric always important to the c-suite is return on investment. Investing in BPA typically pays for itself fairly quickly in terms of realizing cost reductions and time saved.
Other critical metrics include reductions in overall business process costs and improvements in productivity, compliance, accuracy and efficiency. At the start of any BPA initiative, it is crucial to align with executive leaders on objectives and metrics. Digital transformation is a long-term journey. Make sure they are along for the ride.
Time is of the Essence
New risks, uncertainties and challenges will undoubtedly continue to be part of the business recovery landscape. Continuing to drive digital transformation is the best strategy manufacturers have to mitigate risk, prepare for continued change and challenge. The outcomes of successful digital transformation, increased efficiency, productivity and innovation, are critical ingredients for success. However, there is a limited window for being proactive and controlling how functions are automated. The markets will soon decide if manufacturers don't. Design the next phase of your digital transformation journey now – before it's too late.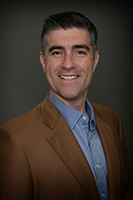 About the Author:
Seth Siegel is the North American leader of Infosys Consulting's Artificial Intelligence & Automation practice. He is an internationally recognized Management Consultant, has served as the CIO of one of the world's largest commodity firms and has launched four companies. He has advised dozens of the world's leading CIOs on innovation and transformation of the IT function and is viewed as a thought leader on what markets want to achieve rapid growth.