October 3, 2018
By Joe Gemma, Chief Regional Officer at KUKA Robotics
Big things are on the horizon for the robotics industry. By 2025, the industrial robot market is expected to reach $33.8 billion. That would represent a nearly 300 percent increase in value from 2016.
What's behind the rapid growth of industrial robotics? Rising demand. Manufacturers in the southeast, for example, will start using robots to satisfy surging production requests. The site of nearly every major automotive brand, this emerging manufacturing hub figures to become a hotbed of robotic technology. It makes sense — robots are more than capable of boosting efficiency and even cutting costs. But, when it comes to taking full advantage of the technology, you need to focus on more than just implementation.
Training your employees on robotics before bringing robots aboard can help ensure your investment generates the desired return. Get a glimpse of how training programs, like the one from KUKA Robotics and the Greenville Tech Center, can help you make the most of robotics technology moving forward.
More affordable maintenance
"If it isn't broken, don't fix it," right? Although those words often ring true, they may not be as helpful to employees who are uncertain whether something is broken to begin with. Minimize the potential cost of repairs by getting your employees up to speed on a robot's most complex operations. The extra time and effort you spend teaching your staff how to identify potential issues will ensure you maximize your investment.

A trained and experienced employee may recognize when a robot shows signs of a potential breakdown and make management aware of a possible problem, someone who has yet to complete robotics training might assume everything is running smoothly. Failing to address these types of issues early on is a recipe for disaster moving forward. Even if something may not seem like a minor problem, you may be increasing your chances that it could cause other issues down the line.

Reduce your risk of facing costly repairs by giving employees the tools they need to recognize and solve specific problems before they become significant. Whether it's the speed at which a robot should be working or the order in which an exercise is normally completed, even the smallest piece of advice could result in big savings.

Greater efficiency
Robots automate simple, repetitive tasks. While basic automation yields plenty of benefits, it's not necessarily the only way robots can impact your bottom line. Provide your employees with a complete understanding of the use cases for robotic technology. The more employees know about your robot's capabilities, the greater the return on investment.

Instead of assuming a task is too complicated for a robot to handle, employees can free up extra time by exploring how to assign the task to robotic technology. The result is a more efficient manufacturing plant and the ability to entrust employees with more pressing issues.

But to improve efficiency, your employees need to know how to unlock your robot's potential. As their grasp of the robot's capabilities increases, so do your chances of improving efficiency and ultimately increasing production.

Increased confidence
For employees who have little or no experience working with robots, new technology can be a shock to the system. Shorten the time it takes for employees to acclimate to robot counterparts by making training a requirement. Rather than hoping things go smoothly after a piece of technology is installed, you can equip employees with the confidence to hit the ground running.

It can be tempting to push training to the side. After all, it may take time away from production. Keep in mind, however, that the hours your employees spend in the classroom will speed things up later on. Since workers have the opportunity to ask questions before interacting with robots, the chances of issues emerging months after installation will decrease dramatically.
With business set to heat up over the next few years, robots will become a more common sight in manufacturing plants. From reducing repair costs to kicking efficiency up a notch, robotic technology promises to provide several benefits to your business. But to maximize your investment, dedicate time and energy to training. A hands-on education experience can enable your staff to tap the potential of robotics sooner rather than later.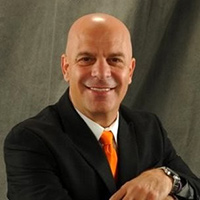 About the Author
Joe Gemma is the Chief Regional Officer at KUKA Robotics. His primary role is to oversee strategy and sales growth in North America, encouraging collaboration across teams and enhancing the customer experience with quality service, products and a committed professional team.
Joe has been at KUKA Robotics since 2014 and previously worked as the CEO at Staubli Corporation and EVP of sales and marketing at ATS. He earned his degree in business management from Rhode Island College.
In collaboration with the Greenville Tech Center, KUKA Robotics is bringing advanced robotics training to the southeast. As manufacturing industries – such as automotive and aerospace – continue to surge within the region, KUKA's newfound partnership promises to satisfy an increasingly important need. Visit the Greenville Tech Center on September 26th to see how the two organizations are working together to deliver top-of-the-line robotics training.