By Dr. Nir Kossovsky
As both organizational leader and public face of the brand, it's understood the CEO will receive credit when times are good and blame for corporate missteps. What's new, though, in the current environment, is the increasing frequency and ferocity of attacks against CEOs' personal reputations, fueled by a variety of factors that make reputation management particularly challenging – and CEOs' positions particularly tenuous. Consider these findings from recent research by Steel City Re:
Financial losses related to reputational attacks have increased by over 400% in the past five years – and that upward trend is continuing.
An increase in generalized anger among the public as demonstrated by a measurable increase in angry posts on social media.
An increased tendency for interested parties, ranging from politicians to activist investors, to direct that anger toward individuals – meaning CEOs and senior management as well as boards of directors.
The weaponization of social media, which has made it possible for this anger to be harnessed and directed rapidly and with greater effect than ever before.
There are high profile examples of these trends in virtually every industry – think of Uber, Mylan, Wells Fargo – where it was not only the corporate brands that suffered but senior executives and board members, as well. The definition of "stakeholders" is changing as every politician – indeed every member of the public who has the inclination – has the ability to voice their anger and "publish news," whether real or fabricated, whenever a perceived misstep occurs.
Take for example, tweets from President Donald Trump about Boeing and Lockheed Martin's "out of control" costs of a new 747 Air Force One from their F-35 program and the blatant threat to General Motors to "Make in USA or pay big border tax!" Stock prices for all three of these manufacturing companies took significant hits immediately following Mr. Trump's activity on Twitter.
Every company recognizes that reputational threats are bound to crop up sooner or later, but social media and online "news" sources make it difficult to distinguish truth from fiction and can turn a threat into a crisis at warp speed.
When this happens, corporate brands can sustain hefty damage to their reputations. But unlike corporate brands, when individual leaders – CEOs – are attacked, their personal reputations are not nearly as resilient. The consequences for individuals in corporate leadership positions can be severe: board members will lose their seats or CEOs and other members of the executive team will lose their jobs.
That's why when PPG Industries' CEO Michael McGarry failed to acquire Dutch rival Akzo Nobel in June, questions arose concerning his personal future, despite having a strong reputation and a history of success. At the same time, activist investor Elliott Management sought to oust Akzo chairman Antony Burgmans for being an "obstacle." This fear speaks volumes to a rapidly growing trend of drastic measures taken against individual in leadership.
Only months after facilitating Arconic's split from aluminum giant Alcoa Inc., CEO Klaus Kleinfeld found himself on the receiving end of an ouster campaign, again led by activists Elliott Management. His resignation as CEO was followed by his resignation of his seat on Morgan Stanley's board, which he held since 2012.
The climate for CEOs is changing and they can no longer count on their boards to have their backs.
Fewer CEOs are chairing boards. According to data analytics firm Equilar, among S&P 500 companies, 35.1% now have a non-executive chairman, up from 27.7% in 2012.
Boards are being tougher on CEOs generally, adopting measures like "say on pay," shorter tenures and threats of compensation claw backs as punishment for setbacks. That sets the stage for CEOs to find themselves walking a very lonely plank when their companies face public crises.
CEOs are turning over in greater numbers. In 2016, according to SpencerStuart, 58 of the S&P 500's CEOs transitioned, although not all were pushed out following crises. That is the highest number since 2006, a 13% increase over 2015, and a 57% increase over 2012.
In the face of burgeoning vulnerability, manufacturing executives need new tools to protect themselves and their companies from the consequences of stakeholder dissatisfaction. While products like D&O insurance offer protection from legal liability, they hold no sway in the court of public opinion. CEOs now need to avail themselves of new tools that defend against these new types of threats – products that provide third party warranties and demonstrate good governance in a way that creates an easy to understand, and completely credible alternative narrative when bad or false news strikes. Companies and their executives need credibility to deter attacks and financial protection when attacks do occur.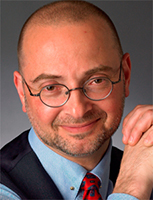 Dr. Nir Kossovsky is CEO of Steel City Re, which analyzes the reputational strength and resilience of companies and provides insurance products that protect those companies, their officers and directors against financial losses when reputational crises occur.