Chemical executives look to digital transformation to improve supply chain planning and meet sustainability goals.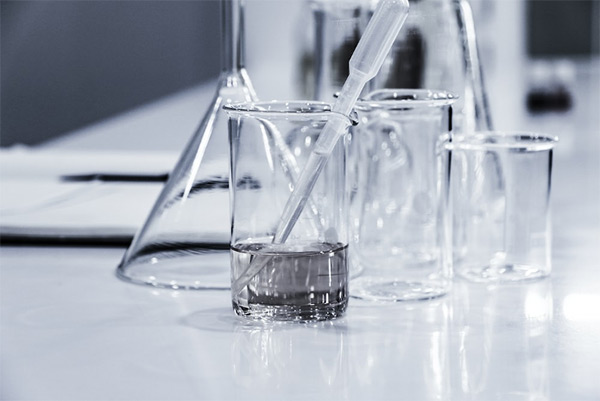 By: Frank Jenner, EY Global Chemicals & Advanced Materials Industry Leader and Global Advanced Manufacturing & Mobility Supply Chain Leader
Digitalization sits top of mind across many sectors, and chemicals is no different. After two years of the COVID-19 pandemic, the speed of digitalization has increased across the global chemical industry. According to latest EY biennial DigiChem SurvEY, which featured 637 executives from 35 countries, more than half (56%) report that digital transformation has accelerated since 2020.
Despite this rapid growth, most industry leaders see an even greater role for digitalization to disrupt chemical businesses around the world. Sustainability and supply chain planning are two key areas of interest that many executives expect to be affected by digitalization in the next three years.
While the sustainability sector remains one of the least integrated in terms of digitalization, the impact of digital transformation on sustainability is expected to grow significantly in the future. Supply chain planning, an area already experiencing a high degree of digitalization, will also be impacted going forward as companies seek to improve operational competitiveness and cost savings.
Overall, respondents across all company sizes report that digital transformation is well on its way to completion. To finish the digitalization process, the industry must overcome diverse, regional challenges in the form of weak infrastructure and security concerns.
Digitalization's impact on sustainability
Sustainability Scopes 1 and 2 (as defined by the Greenhouse Gas Protocol), which cover direct emissions, as well as indirect emissions from purchased energy, record the lowest digitalization implementation rate of any sector (47%) when measuring the success of a company's strategic and operational positioning. However, executives also predict that the impact of digitalization on scopes 1 and 2 will jump by 10% over the next three years – the largest increase of any category.
These results differed by region. Europeans report far lower levels of digitalization for both Sustainability scopes 1 and 2 than the Middle East and Africa and Asia-Pacific. It's evident that chemical players across all regions agree they are at least "moderately affected" by environmental sustainability issues and changes, with almost a third reporting they are "severely affected."
Chemical industry executives view digitalization as a tool that will help them implement their sustainability goals faster, with 43% of all respondents stating that digital transformation will have a medium impact on sustainability goals, and over a quarter of companies (27%) citing a very strong impact. When it comes to the actual goals of sustainability through digitalization, though, the regions differ: Europe-based firms believe in technologies for production control; Asian companies see promise in the field of equipment and machinery; and Middle Eastern and African players see the highest potential in communication and cooperation.
The future of supply chain planning
With the recent geopolitical instability and fluctuating energy prices, chemical players are now aware that supply chain constraints must be addressed to maintain operational competitiveness. In areas such as demand estimation, raw material tracing, and warehouse automation, companies are increasingly turning to digital tools to cut costs and save time. The EY survey confirms that executives view digitalization as a key step toward enabling efficient supply chains.
When asked to rate the extent to which operational competitiveness will be affected by digitalization, respondents report that digitalization in supply chain planning not only has the highest current implementation rate (59%), but also the highest future impact (68%) over the next three years. This trend is particularly noticeable in Europe, where chemical players expect a substantial 20-percentage-point increase in the effect of digitalization on supply chain planning in the next three years, from 37% to 57%.
Chemical executives revealed that implementing digitalization in key areas such as supply chain planning, sales order management, and purchasing has led to significant cost savings. Over 51% of respondents now cite cost reduction as one of the key benefits of digitalization in their company.
A bright future, yet barriers remain
Significant challenges remain in fully implementing digital processes. The barriers to digitalization uncovered in the DigiChem SurvEY survey reflect the diverse, regional differences among respondents: Each region must contend with its own unique obstacles related to culture, infrastructure, and speed of development.
Europe, for example, is home to an advanced chemical industry that has had years to implement complex processes. While the continent has benefited from the sector's fast rate of development, executives report that European chemical companies suffer from a lack of qualified personnel, which was cited as its largest barrier.
Respondents in the Middle East and Africa, whose burgeoning chemical industry is not as advanced, named technical infrastructure (49%) as their main challenge. Meanwhile, the Asia-Pacific region, which has experienced a slew of cyber attacks in recent years, cited security concerns (41%) as its greatest barrier.
The rapid acceleration of digitalization in the chemical industry has already brought revolutionary technologies such as greater innovation, as well as cost reduction and improved market access. In the coming years, digital transformation will allow chemical players to enhance their supply chains and integrate sustainable practices. Digitalization will be central to this sustainability effort, helping businesses achieve their ESG goals, while continuing to meet the needs of customers who are more sustainability-conscious than ever. If the current trends continue, we can expect a future where new innovation brings even more disruption.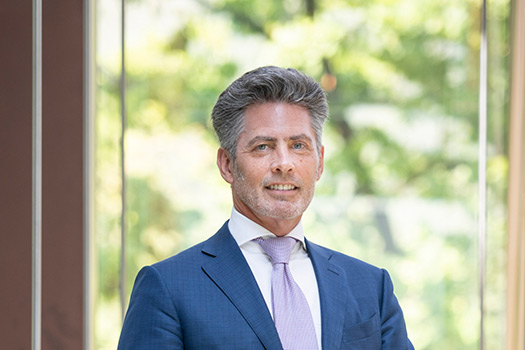 About the Author:
Frank serves as EY Global Chemicals & Advanced Materials Industry Leader and is also globally responsible for the Supply Chain and Manufacturing Transformation within the Advanced Manufacturing & Mobility industry market.
As the former leader of Strategy & Operations in the Germany-Switzerland-Austria (EY GSA) Region, Frank has over 25 years of extensive experience in supply chain process modeling and design, value chain management and synchronization, organizational change management, business improvement initiatives, and transformational excellence in the process industry.
Frank was the Founder and Chief Executive Officer of J&M Management Consulting AG, a pan-European market-leading enterprise based in Germany with 320 employees in 14 offices across Europe.
Frank earned a PhD and MSc in Chemical Process Engineering from the University of Cardiff, Wales. He also holds a BSc in Chemical Process Engineering from the University of Applied Science in Mannheim, Germany.
Contact:
EY