A look at the best business tools to enhance business success.
In order to run a successful business, you need the right tools. With the correct equipment, you can improve productivity, staff morale will be elevated, you can innovate and impress your customers (as well as suppliers and investors), and your customer satisfaction, in general, will be higher. Investing in the right tools for your business is, therefore, crucial, but it can be difficult to choose wisely. There are so many options open to business owners, and, before you know it, you could be spending all your money on attractive equipment that you just don't need.
It is best to make sure you are spending your money on the tools and equipment that are going to put money back into your business, even if this is a long term goal and investment, rather than something short term that you won't need in the future. Read on for some useful tips on how to choose the best business tools to enhance your business.
Assess Your Business Situation
You might already know that you need to make a purchase of new equipment; perhaps you are just starting out, and you need equipment in order to begin processing orders or to start your marketing. It could be that some of your older equipment is starting to fail because you bought it used or you've been using it for a long time. Whatever the reason for buying more, it is crucial that you step back and appraise the situation objectively.
The difference between knowing what you need – as opposed to getting excited by the vast advertising of other companies and thinking you know what you want – is a big part of getting it right when it comes to buying new equipment for your business. You should be assessing what your company needs to have in order to make processes quicker and smoother, to keep up with the competition and ensure customers come to you rather than anyone else. If you can make your working life, and the lives of your employees, easier, then all the better.
Ask yourself the following questions before purchasing anything, and you should find that you can spend your money more wisely:
Will the tool increase productivity significantly?
Can you use it to beat the competition, such as if you invested in MBR systems?
Will you be able to make your money back? How soon?
Can your budget really afford it right now?
Get A Second Opinion
Being a business owner can be a lonely job. Even if you have a lot of staff around you, you are still the one who has to make the final decisions (or at least be responsible for the decisions that other people make within the business). Therefore, when it comes to spending money on new equipment and choosing the right tools for your business, it is often worth getting a second opinion. The final purchasing decision will still be yours, but discussing the options with someone else will certainly help.
This could be someone working within the business that you trust, perhaps a second in command or manager. Alternatively, you might pick an employee who is going to need to work with the new equipment, as their opinion on what works and what doesn't will help you understand whether or not it is actually needed.
You might ask someone outside the business too. Someone who is less involved in the day to day running will possibly have a clearer idea of what a customer would think is a valuable new piece of equipment. Having this alternative view can help to sway a decision one way or the other. Of course, there is no rule that says you have to follow this third party advice, and you can do whatever you see fit in your own business, but it is a useful strategy and could well help you decide.
Speak To Different Suppliers
So, once you know what it is you need to purchase (as opposed to what you thought you wanted to purchase) for your business, and you know how much you can afford to spend on it sensibly (remember, if this is an investment, then you might think of spending more, but you must work out the figures to ensure that the additional work and productivity, or the extra customers it might attract, is worth the expenditure), you are going to need to buy it.
This might seem like the most straightforward part of the process, but it is important to get it right. Choosing the best supplier for you is not something to be taken lightly. Whoever you choose needs to understand your industry and be easy to work with. It's about far more than picking whoever has the lowest price, although, of course, the price will come into it at some point.
The best thing you can do is search around and speak to a variety of different suppliers. Ask them questions, almost like a formal interview, to determine which one is going to enhance your business the most. Even if the product you want is relatively niche, and there are only a handful of suppliers, it is still important to speak to them all to determine who you are happiest to work with, and who fits with your budget. If there is only one supplier, then your choice is obviously much more limited, but you should still discuss options with them; you might even be able to negotiate a discount or credit agreement.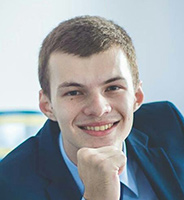 James Daniels is a freelance writer, business enthusiast, a bit of a tech buff, and an overall geek. He is also an avid reader, who can while away hours reading and knowing about the latest gadgets and tech, whilst offering views and opinions on these topics.