October 10, 2019
By Matthew B. Elliott, Midwest Regional Executive, Business Banking, Bank of America Merrill Lynch
With National Manufacturing Month upon us, October is a time of recognition for an industry that has been a bedrock of the global economy. In 2019, we've seen a great deal of progress and modernization, including increasing adoption of automation. Automation is helping manufacturers address a shortage of skilled workers, especially as older workers age out of the workforce. However, when it comes to closing the skills shortage gap, automation alone is not enough.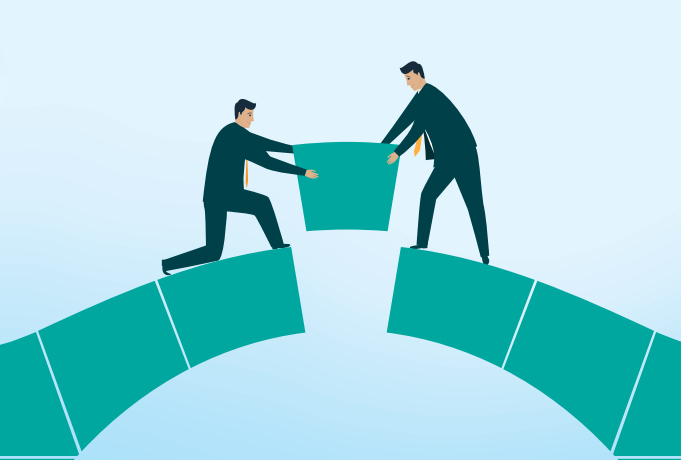 A Perfect Storm
Baby Boomers—which comprise approximately 72 million people —are quickly aging out of the workforce. By 2030, all Baby Boomers will be older than 65, and one in five U.S. residents will be of retirement age, according to the U.S. Census Bureau[1]. This seismic shift is leaving fewer people available to fill manufacturing positions. At the same time, younger workers are not pursuing manufacturing jobs, generally perceiving the industry as polluting and dangerous with repetitive work. To compound the problem, today's manufacturing jobs require stronger technical skillsets than in years past, making the qualified talent pool smaller than ever.
Technologies such as automation, artificial intelligence (AI) and augmented reality (AR) are being used to execute some manufacturing industry work. For example, a recent report by Bank of America Merrill Lynch found that more than 50 percent of manufacturing firms are implementing AR to produce faster assembly times and higher accuracy.[2] Additionally, manufacturing companies are using AI to implement self-diagnosing machine parts and turning to AR and virtual reality (VR) to run preliminary tests before committing resources to a new process or production run. Moreover, as the cost of automating decreases, factory automation is likely to become even more prevalent.
While enabling greater efficiency and productivity, these technologies also create greater demand for high-skilled employees, from the engineers who service robots to the technicians who manage AR and VR tests. Yet the pool of available and capable candidates remains small.
So how do we close the gap?
Train Up the Existing Workforce
As roles evolve to require tech skills, manufactures should offer employees the training to match these needs. According to the World Economic Forum's 2018 Future of Jobs report, no less than half of all workers are expected to need significant re- or upskilling over the next three years.[3]
Empowering existing employees with new skills is not just critical for filling necessary positions in the short-term – it's also a powerful way to demonstrate commitment to employees, and in turn, improve long-term talent retention rates. Involving senior employees in training opportunities is also an opportunity to acknowledge their contributions to the workplace and ensure their expertise is not lost as they prepare to retire.
Appeal to the Next Generation
With this pending transition in the generational makeup of the workforce, the manufacturing sector must also re-envision the way it will attract the next cohort. Even with the sector's recent innovations, many younger workers perceive the industry to be environmentally unfriendly and potentially unsafe.
To challenge these perceptions, it's imperative to engage with younger employees before they enter the workforce or make decisions about the career paths they want to pursue. Manufacturers should consider partnerships with local high schools and colleges to dispel common misconceptions about the industry and educate students about the skilled jobs that are available to them.
Additionally, appearances at job fairs and offering internships and apprenticeships can help introduce younger workers to the meaningful work they can have with a career in manufacturing.
Weather the Storm
Now more than ever, manufacturers must dedicate time and resources to attracting, retaining and developing employees with the skillsets required to keep up with the changing industry landscape. While these challenges are real and immediate, the technological and demographic changes disrupting the industry can ultimately lead to improved productivity and provide greater opportunity for meaningful work. If we can keep pace with the change, we can all reap the rewards.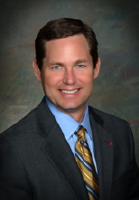 Matthew B. Elliott serves in a dual role as Michigan Market President and as the Business Banking Midwest Region Executive at Bank of America Merrill Lynch. In his role as state president, Matt serves as the company's enterprise leader in Michigan, working with company leaders across the state to help deliver Bank of America's full range of global financial services. As a Region Executive for Business Banking, Matt oversees teams of professionals who leverage the product breadth, industry expertise, and global presence of the bank to deliver integrated financial solutions to companies and institutions across eight states. Matt has more than 25 years of commercial lending, capital markets and corporate finance experience.
"Bank of America Merrill Lynch" is the marketing name for the global banking and global markets businesses of Bank of America Corporation. Lending, derivatives, and other commercial banking activities are performed globally by banking affiliates of Bank of America Corporation, including Bank of America, N.A., Member FDIC. © 2019 Bank of America Corporation
[1] Washington Post analysis of U.S. Census Bureau data, 2019
[2] BofA Merrill Lynch Global Research Report, 2017.
[3] World Economic Forum, 2018