Volume 21
| Issue 6
| Year 2018
Click here to read the complete illustrated article as originally published or scroll down to read the text article.
When the market intelligence firm IDC released its annual industry predictions and recommendations for manufacturers in 2018, researchers cited innovation in business models and business processes as indicators of future success and collaboration for accelerating an organization's capabilities and line of business. Additionally, reports issued by the World Economic Forum recognize collaborative cross-industry partner ships and specifically collaborative innovation as the engine of modern, agile organizations – both young and established players – and a true best friend of growth.
The benefits associated with creating business value with growth through strategic partnerships are many and well documented in the top business journals and publications including this one. Participation in collaborative innovation projects and programs help organizations expand their knowledge base and 'teach' employees new ways of doing things technologically, organizationally, managerially, and can alter the nature of the business. Successful collaborations enable teamwork that leads to better results, new thinking, greater innovation, higher productivity, improved speed, effectiveness and efficiencies, often at reduced risk and cost.
However, for the inherently risk-averse intellectual property (IP)-intensive and asset-intensive industries that comprise a large percentage of our nation's industrial base, making the transition from a traditionally competitive business model to a collaborative one can present formidable challenges. Creating innovative and evolving technologies can be an expensive and time-consuming effort. How are these organizations and industries able to take advantage of the collaborative innovation that's defining success in today's global marketplace and Industry 4.0?
The National Center for Manufacturing Sciences (NCMS) is a leading organization managing complex, multi-partner, and cross-industry collaboration for the purposes of developing, demonstrating, and successfully transitioning innovative technologies with less risk and lower cost. Established 32 years ago by executive order to improve the strength and competitiveness of the U.S. industrial base, NCMS has built and refined a successful and sustainable framework for collaboration that allows manufacturers, leading universities, policy makers and public-sector champions to use their valuable resources in meaningful ways with IP protection. It has an established and tested process for identifying, forming and executing projects, communicating results, and handling changes during an entire project.
NCMS is the recognized leader in breaking down the barriers to entry and providing the tools manufacturers need to remain competitive in an increasingly digital and global economy. The Ann Arbor, Michigan non-profit has long-standing success working with world-class companies of all sizes to advance innovative technologies in several strategically critical areas, including additive manufacturing, blockchain, digital manufacturing, Industrial Internet of Things (IIoT), cybersecurity, automation, robotics, maintenance, sustainment, and quality.
Most recently NCMS announced it is leading a major additive manufacturing initiative with the U.S. Army Research Laboratory (ARL), top U.S. manufacturers and leading universities to advance, refine, and transition scientific breakthroughs in materials and machinery. The focus of the Advanced Manufacturing, Materials, and Processes (AMMP) Program is four-fold: unprecedented speed in parts production, new defense system design and materials, dramatic cuts in costs and delivery times, and point-of-need part manufacturing.
NCMS President and CEO, Lisa Strama, recently addressed a group of about 150 government, academic, and manufacturing industry members and area dignitaries, along with ARL Director Philip Perconti, U.S. Sen. Christopher Van Hollen (D-MD), Harford County Executive Barry Glassman, Steve Pennington from the Maryland Department of Commerce, Maryland Delegate Mary Ann Lisanti and Chuck Hull, the CTO and Co-Founder, 3D Systems Inc.
Touting the group's shared vision to revolutionize defense logistics and strengthen the global competitiveness of the industrial base through next-generation manufacturing, the launch was an opportunity to recognize the unanimous pledge of support AMMP is receiving for its benefits.
This partnership is expected to focus on the next generation of projects, while recognizing that their level of complexity will be multiplied by the best in the world requirements. These requirements include ultra-performance, force protection systems, lower lifecycle costs, and a reduced logistical tail with point-of-need part manufacturing. New combat vehicles, advanced metal foam armor, and firepower all have projected needs for on-demand tools and components. Data management and analytics will provide the direction while processes such as additive manufacturing will provide the U.S. Army with new manufacturing capabilities. The key to making innovation come together is effective collaboration through AMMP.
"AMMP's collaborative relationships will advance the state-of-the-art in additive manufacturing technology; make better capabilities available to the Army, and help support economic growth and development,". Lisa Strama, President and CEO, NCMS.
Several other details about the AMMP Program emerged during the recent launch event, including an overview of the NCMS working model, the formation of an AMMP Technology Advisory Board (TAB), and the appointment of a senior project manager and technical lead. Implementation of a TAB will aid the development of a strategic technology roadmap matching current, emerging, and future technologies to the existing and future needs of end-users and the manufacturing industry. TAB leadership will be determined by nominations received from AMMP member organizations with subcommittees planned for the near future.
The AMMP Program is enjoying early momentum, with a rapidly growing membership base. A total of eight additive manufacturing projects have been awarded to date in keeping with the ARL's essential science and technology, feedstock, and prototyping areas of focus.
NCMS has a long, successful history of supporting additive manufacturing technology development projects. Based on these projects executed between 1991 and 2014, NCMS earned an invitation from the DoD to support its Additive Manufacturing for Maintenance Operations (AMMO) Working Group now entering in its fifth year.
While AMMP is NCMS' latest collaborative program, the Commercial Technologies for Maintenance Activities (CTMA) Program is its longest running one. Created in 1998 to focus on defense maintenance, sustainment and logistics, it is a joint effort between the Department of Defense (DoD) and NCMS. Its objective is to ensure American troops and their equipment are ready to face any situation, with the most up-to-date and best-maintained platforms and tools available.
CTMA brings forward the innovative technologies that assist with maintenance tasks and provides the required testing and evaluation processes to prove cost-effectiveness. Because these technologies are commercially available, the process is expedited and efficient. CTMA is a unique opportunity for industry, academia and the DoD sustainment community to work in collaboration to promote technology development, demonstration, and transition of new and innovative technologies. Some of those technologies include projects for additive manufacturing, blockchain, advanced materials, CBM+, inspection, reliability, quality, and several others.
Technology Showcases are another example of successful collaborations led by NCMS. Held at DoD maintenance facilities, the Showcases permit solution providers to share their technologies, products, equipment, and processes directly with the men and women on the front lines of the maintenance and sustainment community.
The Joint Composite and Advanced Materials Supportability (JCAMS) meeting is an additional collaboration spearheaded by NCMS. Formerly known as the Composites Technology Interchange Group (TIM), its focus is on the manufacturing, tooling, deployment, and repair of advanced composite materials in a defense setting. Planned for June 2019 at the Naval Air Station Patuxent River, Maryland, this two-day event will bring together government, industry leaders, and other technical experts to share ideas and innovations driving the next generation of composite maintenance technology.
At its essence, the purpose of collaborative innovation is to create business value. Through its proprietary suite of strategic programs, projects, services, and special events, NCMS provides organizations unprecedented opportunities to connect, and grow their businesses through shared risk and cost.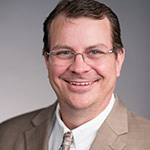 Jon Riley is Senior Vice President, Technology at the National Center for Manufacturing Sciences (NCMS). For more information, visit www.ncms.org.