Manufacturers should embrace digital transformation to enhance engagement with customers, heighten sales, and gain a competitive advantage.
It's no secret that manufacturers have historically been slower to embrace digital transformation. Cost, lack of a clear ROI and the first part of Newton's first law of motion (objects at rest tend to stay at rest) all contribute to the reluctance to changes. Despite the industry's hesitation to adopt digital technology, many leaders are now acknowledging the benefits that digitization brings to operations and beyond. To do this, it's crucial to explore better ways to use data, processes and tools. This will result in improved engagement with customers, heightened overall sales, and a competitive advantage within the market. And the good news is, the other half of Newton's first law of balanced forces (objects in motion, stay in motion) applies – starting a digital journey creates momentum that will drive organizational change.
Driving the Customer Journey with Data
The chicken or egg debate is irrelevant. Whether technology, such as e-commerce, virtual and social media, online events and self-service portals have revolutionized buyer behaviors or customer expectations have created a need for these new technology platforms, manufacturers must understand the buyer journey. Customer expectations have significantly increased, and Manufacturers must better understand all stakeholders in the buyer journey by building data lakes and capturing insights to allow for persona-driven interactions.
As digital technologies fundamentally change the way customers engage, so to must the commercial team (your people), the ways we interact (the processes) and how we turn data into insights (the tech stack). Successful organizations who have accelerated their digital transformation know that the right amount of effort (force) applied to people, processes and technology in that order, can move seemingly stationary organizations.
Data is king. Prospect and customer data has become the new mission-critical production input for capturing and creating insight. By creating a vision of abundance with these data-turned-insights all in an omnichannel environment, all parties (manufacturer, distributor, dealer, end-user) see improved marketing awareness, more qualified prospects, higher close rates, and more revenue per customer.
Understanding the Challenges to Digital Adoption
Historically, manufacturers had a "fill-the-factory" mentality that focused on optimizing production. This drive to always build the better widget by making it cheaper – compounded with complex, multi-stage routes to market – left little appetite for investment in end-user customer insights. When compared to medical device, pharma or high-tech sales organizations, manufacturers were slow to adopt more customer-centric behaviors due to the data being inaccurate. As years have gone by, it's been apparent that leading manufacturers and distributors have worked harmoniously to share point of sale data and use telemetry to better understand consumer and influencer behavior well before a purchase is made.
It's important to have a keen understanding of where the marketing and sales (direct and indirect) teams are today in relation to the evolving end-user buyer journey. With an "as-is" understanding, leaders can begin by simply mapping out the buyer journey, collecting all available consumer data and creating a culture where a number of smaller "test-and-learn" digital engagement strategies can be launched. For example, a successful "test-and-learn" strategy can include onboarding account-based digital marketing roles, chat teams, basic e-commerce portals, and customer success teams.
Advanced Digital Revenue Organizations
Manufacturers that are successfully leveraging technology to drive data, processes and systems to engage customers may be known as Digital Revenue Organizations. But this doesn't happen in the blink of an eye – there are steps to take to have a successful outcome:
Better understand customer engagement practices: Start with the buyer journey. For example, a traditional industrial welding tool manufacturer invested heavily in mapping a highly evolved buyer journey. It made investments in YouTube and other social media to find that key customers visit these platforms for tutorials and outcome-based insights.
Evolve job processes and roles: Level up and take advantage of all customer-facing jobs for data mining by embedding education and data-sharing into their day-to-day. For example, a global industrial company leveraged revenue operations to help identify and expand their global enterprise account list, and successfully increased revenue by 150% in 2021 with a dedicated account management, customer success and digital marketing teams.
Transform data into insights: When gathering data, start small, build overtime and integrate insights across marketing, sales, service teams and beyond to provide the most accurate journey for the buyer. For example, a tier-1 auto supplier, who for three plus years had advanced detailed aftermarket influencer and buyer behaviors via online tracking on their website, was able to share profitable insights with its distributor network. In turn, they increased their margins and became more collaborative in their relationships.
Dynamic organizations, who have successfully overcome historic inertia many manufacturers face, all follow the same simple playbook. (1) The buyer journey has changed, and you need to understand it. (2) Good data is no longer a "nice to have;" you must see it end-to end. (3) Begin your transformation and sustain momentum with a people -> process -> technology plan.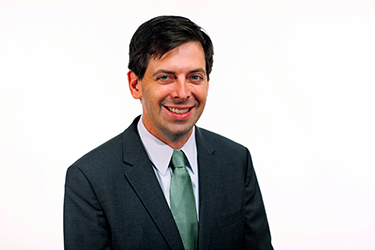 About the Author:
Kyle Uebelhor is a principal in the Chicago office. He is a leader in the firm's Manufacturing and Distribution practices. Kyle's clients include leading companies throughout manufacturing and wholesale/distribution. By applying deep industry expertise and a pragmatic approach to each situation, he helps companies achieve their organic growth objectives. He brings nuanced perspective to the complexities of sizing the total available global market, delivering differentiated value, creating omnichannel designs, and motivating partners and the commercial team. Kyle frequently speaks on sales enablement topics. He has authored several articles and whitepapers including "The Power of Playbooks: Execute Your Vision" and most recently "Digitizing the Revenue Growth Model." Kyle has an MBA from the University of Michigan, Stephen M. Ross School of Business and B.A. from Wabash College. He is also a Certified Sales Compensation Professional (CSCP).