By Pia Jala, Vice President, Operations, Labelmaster
The challenges associated with shipping dangerous goods (DG) and hazardous materials (hazmat) continues to evolve and become more complex. With thousands of items classified as "hazardous" and regulations continuing to expand and evolve, moving hazmat safely, securely and compliantly is more critical than ever. Unfortunately, organizations often lack the necessary infrastructure and training that adds value and helps ensure compliance across the supply chain.
Inadequate Infrastructure & Training
Despite modern technology advancements in all areas of the supply chain, many companies still rely on manual processes to handle DG compliance – even if they use software to prepare shipments in the first place. This means manually searching through regulatory publications for the latest rules and guidance on labels, packaging and documentation, as well as maintaining classifications for products and parts that qualify as hazmat and the various rules for each group, such as packaging instructions, quantity limitations, etc. This manual approach is highly inefficient and prone to human error.
This inadequate approach relates to training as well. While training is important – regardless of industry – it is especially so when it comes to handling DG, due to its serious operational, financial and environmental ramifications. That's why there are mandates around DG training. Unfortunately, many organizations view training as a "necessary evil" and are simply doing just enough to comply with the stated regulations. As a result, the training employees do receive is insufficient and may not add real business value.
By not having the infrastructure and training that is truly necessary to ensure compliance in today's complex DG supply chain, organizations are putting their brand and customer relationships at risk. But what will it take to overcome compliance barriers so that manufacturing organizations can be truly confident that they have a safe, secure and compliant supply chain? The first step is to recognize the true impact compliance has an organization.
The Impact of Compliance on Customer Service & Brand Equity
Because of the risk involved in shipping DG, it's important for manufacturing organizations to understand that compliance equates to so much more than the mere cost of doing business or an avoidance of fines. Compliance can ultimately impact whether an organization experiences delayed shipments, which negatively impact customer service and brand equity.
Customer Service: When a hazmat shipment is stopped for failing to meet shipping regulations (whether it is due to incorrect packaging labels or shipping papers, or some other mistake), it ends up stuck in customs, on the tarmac, or at a port until you find a way to make it compliant. Not only can this cost your business millions of dollars in fees, expenses and lost revenue, stopped shipments can cause late customer deliveries. This can then lead to additional fines and penalties from the customers themselves, and can impact customer satisfaction and even permanently damage your customer relationships.

Conversely, better managing the DG shipping process can improve operational efficiency and reduce the chances of stopped shipments which, in turn, can lead to a faster supply chain and better on-time delivery rates – thus improving customer service levels and overall satisfaction.

Brand Equity: Hazardous goods are high-risk and have the potential to impact public safety and the environment and, as a result, brand equity. So when there is an incident involving DG, especially if it involves noncompliance with rules and regulations, this can create a negative sentiment – in the press and, most importantly, from retail customers, consumers and other business partners. Additionally, since compliance is important for many organizations, if a company isn't easy to work with when it comes to handling DG, customers will likely find another company that is.
The Right Infrastructure and Resources Are Key
Whether your company sends a few DG shipments a month or oversees a complex global supply chain, there's a lot at stake by not taking the necessary steps to ensure the safe, compliant movement of goods. By making hazmat compliance a priority and investing in the necessary infrastructure and training, manufacturers can help ensure that their entire supply chain is compliant with the latest rules and regulations. This not only will help mitigate the risk associated with shipping dangerous goods, but can improve operational efficiency and reduce the chances of stopped shipments. This, in turn, can lead to a faster supply chain, improved customer satisfaction, a competitive advantage, and can ultimately drive more revenue.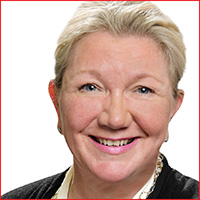 Pia Jala is vice president of operations for Labelmaster, where she works with clients to develop tailored solutions for safe and efficient transportation of dangerous goods. Since 2007, she has helped clients in diverse industries with issues ranging from rapid mediation of regulatory actions to complete overhauls of dangerous goods programs. Prior to her current position at Labelmaster, Jala was the global manager of dangerous goods for Atlas Air and Polar Air Cargo. She is actively involved in industry organizations related to dangerous goods transport and participates in COSTHA regulatory and reverse logistics panel, Dangerous Goods Advisory Council (DGAC), The International Air Cargo Association (TIACA), and Air Forwarders Association (AFA).