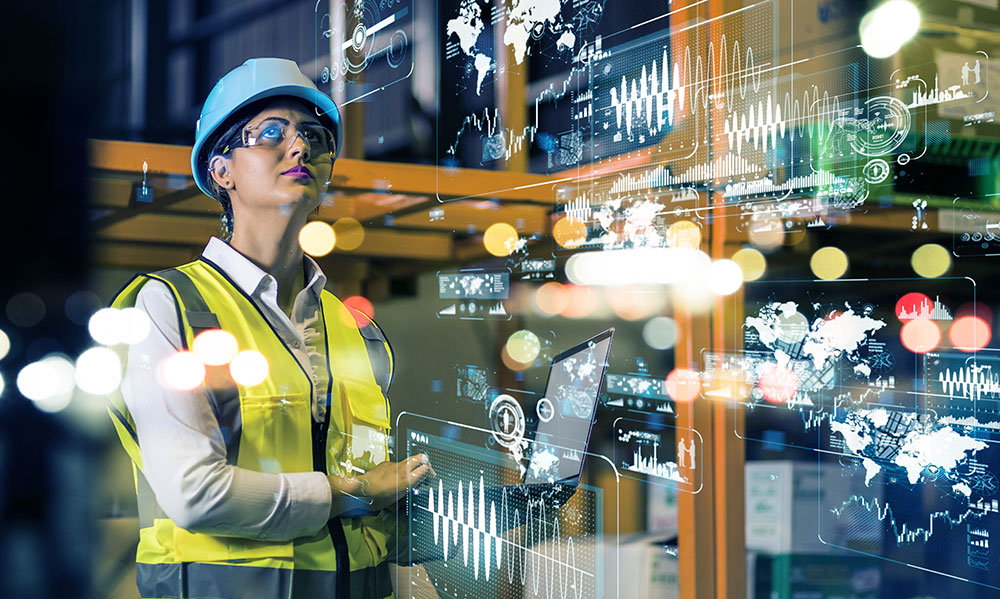 September 17, 2019
The ongoing trade war between the United States and China is particularly concerning because, for the past 40 years or so, a thicket of supplier arrangements, going in every direction, has emerged to support industries on every side of the Pacific, and beyond.
Indeed, companies around the world have become so interconnected that it's no longer possible to simply cut reliable suppliers off and find alternative sources without missing a beat and incurring significant, possibly even terminal losses. Beyond that, collateral damage to otherwise uninvolved third-party countries is also a real likelihood.
It's hard to believe that in the 21st century it would still be possible for an advanced industrial nation to revert to a 19th century economy in which essentially every component and every raw material used in manufactured products could be readily sourced at home. Global supply chains have emerged to become the antithesis of extracting, processing, and fabricating everything for yourself. And that's been a good thing. The world's economy, as well as international stability, have both benefited from the diversity of resources, talents and production economies underpinning today's global supply chain networks and the cross-border cooperation associated with them.
Those chains have not become any simpler or shorter over time. Just the opposite. As product complexity and sophistication have increased, so have the chains of suppliers whose goods contribute to those products. Boeing Aircraft is probably an extreme case, but its supply chain today includes more than 20,000 suppliers and partners.
Along with that growing complexity have come a series of challenges associated with monitoring, managing, and mitigating supplier issues as they arise. Even in the best of times, cultivating and maintaining good supply chain relationships is a demanding job. And it's a job that's never done because customer demand for the end product continues to evolve, along with associated changes in supplier relations.
When you add political uncertainty to normal market fluctuations, supply chain management becomes even more challenging. Exposure to political developments, including trade wars, tariffs, riots, civil wars, and other forms of political instability are inherent risks in the use of global supply networks. But politically-related risks don't necessarily stem from hostilities. Legislative initiatives, including changes in regulations and compliance requirements arising from domestic concerns, can also have a major impact on supply chains. Contingency plans are always a good idea.
Those aren't the only risks. Natural disasters – floods, earthquakes, hurricanes, wildfires and other potentially catastrophic events – sometimes referred to as Acts of God – can have major disruptive effects on supply chains. In fact, according to FEMA, about half the small businesses effected by natural disasters never open their doors again. Finding alternative sources which have not been impacted by the disaster may be the only alternative for companies whose supply chains have been broken by natural catastrophes.
Other risks are also possible. Transportation failures including cargo theft, damage, and bad weather are among them. So are labor issues. While new transportation companies come into the market all the time, sometimes offering attractive discounts, the associated risks increase as well. Research into those alternatives, including close monitoring and recording of performance, can help to separate the more promising carriers from less reliable operators.
But those aren't even the biggest risks. The many challenges in cross-border commerce, including cyber-attacks, have also impacted supply chains over the previous five years. That's because the flow of data over supply chain networks is massive, hard to safeguard, and includes highly sensitive information which can be vulnerable to malicious attack. Training employees to be vigilant and suspicious of any online correspondence that requests more information than is clearly needed, should be a standard practice.
When you combine the business imperatives of maintaining strong margins, accelerating innovation, hastening product launches, keeping pace with evolving consumer demands, and entering new markets with the challenge of managing the risks associated with extended global supply chains, you have set out a tremendously demanding set of assignments. But the solution isn't necessarily in your hands alone. Your suppliers are typically at ground zero for localized issues. Unlocking supplier innovation in addressing those issues can be a huge advantage.
At the same time, technology can help too. The potential of cloud-based systems to boost visibility and enhance collaboration between suppliers and their partners in the production chain can help manufactures ascertain what's happening with the different stock items they need. The results can give everyone involved a heads-up to impending problems as well as early signals that alternative actions may be required.

Sundar Kamak is the Head of Manufacturing Solutions GTM at Ivalua, a global leader in spend management.