By Alan Mindlin, Technical Manager at Morey
Nearly three out of four fleet managers plan on using telematics in 2018, and the global installed base of active construction equipment OEM telematics systems could jump from 1.8 million units at the end of 2016 to more than 4.5 million by 2021.
For some fleet managers, however, concerns about implementation costs still linger. Whether it's the time and money associated with installation or the price of the equipment itself, the up-front costs can easily overshadow the long-term benefits of a connected jobsite. But when you look at the four major ways in which a fleet management telematics solution can save money for your operation over the years, it becomes clear that the return can far outweigh the initial costs. From reducing theft to streamlining communication, discover how telematics technology can pay for itself in more ways than one.
Shutting the door on theft
Fleet managers are always looking for new ways to keep tabs on their equipment — and it's not too difficult to see why. Owners of heavy construction and agricultural equipment incur $1 billion in losses from theft each year. When it comes to the fuel that powers such equipment, fleet managers face similar struggles. More than half of all fleet management professionals are "somewhat" or "very concerned" about fuel theft occurring in their fleet.
With telematics, such concerns may quickly become a thing of the past.
By alerting managers of any unauthorized equipment use, telematics technology can help track down thieves before they get too far with valuable equipment. Those real-time notifications can also help cut down on vandalism that occurs long after workers have gone home for the day. Instead of devoting precious dollars toward equipment replacement or repair, fleet managers can use those savings to cover any overhead costs stemming from telematics technology
Keeping an eye on utilization
The less a piece of equipment is used, the costlier it becomes. In fact, downtime costs a fleet between $448 and $760 a day per vehicle. Fleet managers aiming to bump up utilization rates should consider leveraging the power of telematics technology, which can show them the equipment that is being used the most and the least.
All too often, fleet managers are left wondering whether their equipment is being over- or under-used. By monitoring which workers are operating specific equipment and when, telematics can eliminate any ambiguity. Rather than assuming their fleet is running at maximum capacity, managers can use telematics data to inform their lease-or-buy decisions and ultimately improve fleet efficiency.
Creating a plan for repairs
A clear and comprehensive understanding of equipment health is crucial to the success of any fleet manager. After all, equipment maintenance costs tend to pick up over time. Repairs for vehicles aged four to six years are nearly three times more expensive than they are in years one through three. Fleet managers hoping to avoid more costly repairs later on should start by addressing maintenance problems early and often. Doing so, however, is easier said than done.
Spotting every potential repair can prove difficult — especially as a fleet grows in size. That's where telematics technology can make all the difference. Using smart sensors, telematics devices can notify managers when specific machines require maintenance. These predictive capabilities can go a long way toward helping managers sidestep exorbitant repairs and slash vehicle downtime.
Paving the way for communication
Word of an equipment problem may not always get around a jobsite as quickly as necessary. If, for example, a machine breaks down on one end of a construction site, it could be a while before workers on the other end take notice. Given the importance of fleet efficiency, this lack of communication could be costly.
Fleet managers that wish to streamline communication among fleet members should turn their attention to telematics. By instantly distributing information from vehicles and equipment, telematics technology helps set the stage for a more efficient fleet. Workers that were previously out of the loop on utilization rates can use such information to determine which piece of equipment might be the best choice for the job.
Though telematics technology is drawing interest from fleet managers, its potential impact has yet to be recognized. Far too many fleet managers remain fixated on the implementation and overhead costs associated with it. While there's no way around such hurdles, the benefits introduced by telematics more than make up for those upfront costs. From improving utilization to anticipating repair needs, telematics technology has the power to boost almost any fleet manager's bottom line.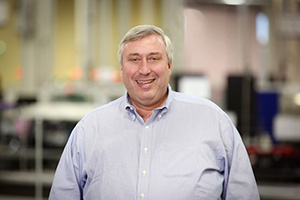 About the Author
Alan Mindlin is a Technical Manager at Morey Corporation, focusing on new business development and new customer acquisition. He does so by leading strong product design teams, creating state-of-the-art solutions and using best-in-class manufacturing facilities.
Alan has nearly 40 years of engineering expertise, having worked with Bell Laboratories in the U.S., Europe and Asia, and as a consultant for startups. He also has a bachelor's degree in electrical engineering and a master's degree in marketing and operations from Washington University in St. Louis, as well as a master's degree in electrical engineering from Purdue University.