by Jerry Howard, Vice President of IT, Irving Materials
Being part of a company in the construction industry for close to two decades gives you the opportunity to watch the business and industry evolve. One thing I've learned over the years is that communications between employees, partners and customers can make or break your business. Another thing is the construction industry has been traditionally hesitant in adopting new technologies, yet it has the potential to see major benefits from switching to a cloud-based communications system.
Irving Materials is the largest privately held construction company in the U.S. with more than 3,500 employees and 175 locations spanning across four states. Nearly half of our business is generated from residential projects, and when the recession hit in 2009, we knew we would need to give strong consideration to our cost structure.
The decision to streamline communications efforts not only saved hundreds of thousands of dollars, but resulted in improvements across the entire company. These improvements led to three significant changes in the way our company operated–impacting our bottom line, our employee connectivity and our quality of customer service.
Cut down costs
Up until 2012, Irving Materials' communications ran on legacy PBX phone systems with more than 20 different competitive, local exchange carriers. Not only was this an IT management headache but it also meant employees were operating on different phone systems and services, from mom-and-pop shops to major carriers like AT&T or Verizon. Employees lacked a unified method to communicate and collaborate across the company and experienced varying levels of quality and service simply because of where they were located. We realized the cost to maintain these disparate systems and services was no longer viable and ultimately affecting the quality of our business and customer service. Cutting costs involved streamlining the communications system to a single platform in the cloud.
Before rolling out 8×8's cloud communications technology, our on-premises legacy phone systems and services across our 175 locations cost about $50 per line. With 8×8, the cost per line decreased by about 60 percent. This not only unified communications and collaboration between employees across various locations, but also eliminated a majority of overhead costs. We were able to reduce our telecommunications expense, resulting in a six-figure cost savings each year.
Communicate effectively from anywhere
At Irving Materials, we have roughly 50 employees at our headquarters and many others in various locations in the Midwest. Many of our employees are seasonal and mobile workers that are out in the field on a daily basis. Our production managers and sales employees are constantly on the road working with customers and seeking new opportunities for our business.
The cloud made it far easier for us to connect with our employees out in the field. Rather than having to scramble to find their mobile number or call a desk phone they never use, 8×8's cloud-based Virtual Office service provides workers in the field a single company number that's reachable on their cell phones, desk phones or even their PC.
By making the switch to a streamlined cloud communications system that's reachable from anywhere at anytime, it helped employees stay organized and productive.
Benefit from organized data
A major component of construction companies is maintaining and completing sales orders, and to do so successfully involves removing any possibility of confusion or miscommunication. At Irving Materials, we found that moving our communications system to the cloud and integrating with our sales systems helped us keep track of data and insights without having to implement any extra technology.
Rather than manually tracking and maintaining separate records of customer interactions and sales, the cloud provides a layer of technology to capture it all automatically and resurface it when relevant. The cloud offered us an opportunity to better our customer service by retrieving communications insights from past sales and limiting disputes.
Irving Materials is just one company benefiting from the personalization and advantages that come from cloud-based communication systems. Good communication should be at the core of any business, and manufacturers and construction companies will find that once communication efforts are streamlined and flexible, they'll see improved productivity, cost savings and customer satisfaction.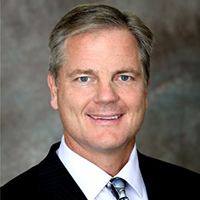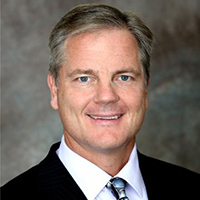 About the Author
Based in Indiana, Jerry Howard is the vice president of information technology at Irving Materials. Howard joined the company in 1998 and has more than 25 years of experience in the IT industry.