March 6, 2019
Digital transformation will gain further traction this year in the manufacturing industry since it connects people, processes, and organizations effectively. The key business drivers behind digitization in manufacturing are consumer expectations, being able to adapt to new market needs, being able to deliver the right products to the right person at the right price with increased speed to market, the advent of connected devices and platforms, and an unrelenting focus on becoming more efficient. The power of digital is the ability to leverage the data inputs and signals that you are getting from customers to create better products and make sure those products are informed by how the customer is using them. And those players in the manufacturing which can successfully do this will stay ahead of the curve.
IIoT to Facilitate Seamless Integration
New entrants are disrupting the market with new ideas, which cater to customers in different and seamless ways. Further, a competitive market is emerging, and manufacturers are currently focused on delivering against strong growth expectations. To deliver on these, manufacturers are looking at creating new products, often in new markets. And these new products are being coupled with the Internet of Things (IoT) sensors, which are providing new ways to interact with customers and innovative ways to compete. The Industrial Internet of Things (IIoT) is a vast market that is interconnected, encompassing raw materials, products, services, processes, and people. To facilitate seamless integration between the disparate units, manufacturing industries in 2019 will focus on creating an ecosystem which takes into consideration the fact that different areas of operation and distribution are connected and operational/performance variation in one (for example, procurement) can adversely impact the other, (supply chain). This year will see more companies focusing on demand planning and creating a robust supply chain strategy. They will implement IIoT for asset management and tracking, warehouse management, monitoring equipment and tracking production in real-time to eliminate waste and reduce delays, smart logistics, freight good and transport monitoring, quality control and predictive maintenance.
AI & ML will Witness Largescale Adoption
The ability of Artificial Intelligence (AI) to offer customization and personalization, thereby improving and enhancing customer experience, has led to its increased adoption in the retail and consumer industry. Smart manufacturing is the next industry which will witness large-scale adoption and implementation of AI this year. Since AI makes it possible to process and analyze vast amounts of data from sensors and other sources, it will facilitate predictive maintenance across manufacturing industries. For several years, robots have been employed at factory floors to manage mundane, tedious tasks. But the focus today is much more than material handling robots as the manufacturing industry moves from product-based offering to service-based offering, giving their customers greater options and flexibility. AI and IIoT will be implemented to track and maintain assets, issue alerts and warnings in real-time if an anomaly is detected, thereby resulting in reduced downtime, fewer breakdowns, increased production and improved safety. Further, as manufacturers embrace cyber-physical systems, their operations will become far more vulnerable. Advances in AI and Machine Learning (ML) will offer solutions that will help predict and wars off cyberattacks. Besides fraud detection in procurement, ML will also be used for fair pricing prediction.
Reorienting Strategies for Successful Digital Transformation
It does not matter which industry you are in, you must be on this journey of transforming yourself through digital technology. It is the biggest thing in business today, whether you are revamping customer experience, doing supply chain mapping, vendor management, inventory control and inventory optimization, or distribution management. It is becoming much more difficult for manufacturing companies that cannot integrate technology into their processes, to do well in the market place. Hence, manufacturers will continue to evolve this year. Smart, connected products, and data-driven feedback for digital initiatives will be the way forward for the manufacturing industry, forcing companies to reinvent capabilities and infrastructure. However, an IoT/AI-driven manufacturing process demands real-time maintenance and real-time monitoring, and to facilitate this, manufacturers will have to reorient their strategy and rethink their business models. The ability to seamlessly integrate all aspects in the supply chain network – planning, procurement, development/manufacturing, and transportation/delivery — should be a key consideration for manufacturing companies in the selection of their digital platforms and solutions.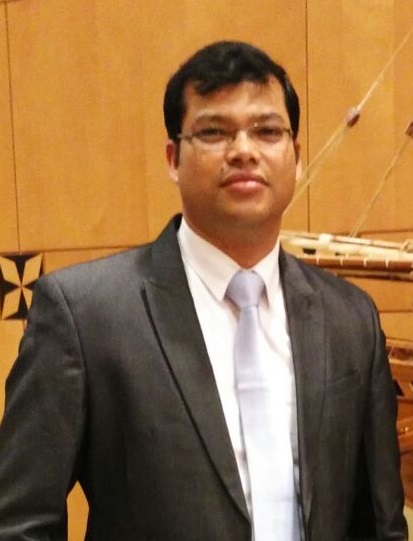 About the Author:
Benjamin Sanjay – Director, Digital Business Services, Happiest Minds – has 18.5 years of IT experience. He has been working towards Digital Transformation initiatives across industry verticals. His core area of work lies in developing Innovative Solutions for Enterprises using SMAC++ technologies.
Contact Happiest Minds:
https://www.happiestminds.com/
business@happiestminds.com