A recent survey finds that contingent workers (those under contract or consultants) means a hot job market for the highly skilled.
By Author: Kevin Akeroyd, CEO of Pro Unlimited
Technology workers and companies are among those who are managing to adapt and thrive in the new world of work emerging from the pandemic.
With an estimated 40 percent of white-collar workers estimated to be classified as contingent workers (those under contract or consultants), the changing employment landscape means a hot job market for the highly-skilled, who are well-suited for remote work.
Employers used more contingent labor than ever during the 2020 pandemic, according to recent research we conducted at Pro Unlimited, perhaps marking a permanent strategic shift in workforce deployment strategy. No longer is it odd to have an entirely remote team. The old fears about breakdowns in communication and camaraderie are fading as employers and workers grow more comfortable with tools like Zoom, Slack, and other remote workplace technologies.
Because of the economic disruption caused by COVID-19, the ability to stay flexible on costs has become a crucial factor in long-term business viability. Contingent work can provide more flexibility in work schedules and hours, in addition to the scope of work. And, the company is not the only entity that benefits from the flexibility of contingent work. Many white-collar workers are embracing the flexibility and freedom afforded them by contingent labor practices. The costs of commuting and dressing for an office environment can become a non-factor.
Tech Jobs See the Biggest Uptick in Contingent Hiring
The hottest industries for contingent hiring in 2020 were IT/technology, health care, and professional services. Hiring of IT tech support analysts was up 43 percent, with data engineers (up 31 percent), IT/tech project managers (23 percent), and marketing managers (18 percent) also rising.
The hot job markets in the US include Nashville, Charlotte, and Indianapolis, where hiring is stronger than pre-COVID days. On the West coast, hiring is higher than pre-pandemic levels, but lower year-over-year.
Our research examined how COVID-19 affected market trends in the skilled, white-collar contingent landscape. The research covered contingent labor hiring across industries, demand in job roles, and hot growth markets.
Among the report's key findings was that contingent hiring returning to growth in Q3, and actually exceeded pre-COVID-19 levels in Q4. In contrast, full-time employment was lagging, as economic uncertainty gave pause to many companies. By late-2021, according to our research, more than half of skilled workers will be contingent.
Comparisons to the 2008 Recession
We also compared hiring patterns in the contingent industry that occurred as a result of the COVID-19 pandemic to that of the 2008 Great Recession. The research showed that workplaces valued the ability to quickly adjust payroll costs. Contingent hiring declined 56 percent in the first half of 2020, but returned to pre-COVID levels by July. In September, the hiring was nine percent higher year-over-year, indicating a recovery much faster than that of the 2008 recession.
What's to come
Looking ahead, it seems that a cultural shift in working life for tech workers is definitely happening, and perhaps long-term employment trends will move even further toward a flexible workforce. There have been many lessons gleaned from the world created by necessity during the pandemic. But the benefits to companies and workers now and in the future will likely ease the pain of the transition.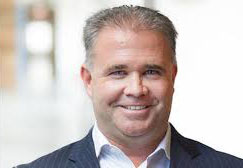 About the Author:
Kevin Akeroyd serves as PRO Unlimited's Chief Executive Officer and leads the vision and strategy for the company. He is recognized as one of the technology industry's most tenured and trusted experts. Kevin has held executive leadership roles at some of the world's most notable brands that were category leaders in Cloud Software, Services and Data. Prior to PRO, Kevin served as Global CEO at an industry leading SaaS Marketing and Communications software provider, where he took the company public on the NYSE before selling it for $2.8B.