By Buck Chintamani, Solutions Strategy at GT Nexus, an Infor Company
Starting three decades back with the first ERP packages – then growing to specialized transportation optimization, demand & supply planning, and warehouse management systems – new technologies spurred new business operations models and vice versa.
Technology has continued to progress at warp speed ever since – creating ongoing opportunities not only for the more the innovative corporations to create sustained differentiation in their supply chain operations, but also for the laggards to surpass the front runners through appropriate use of disruptive technology.
Era of unprecedented change
The current decade is characterized by the emergence of truly converged commerce. The boundaries between online and brick and mortar stores are being blurred, as the handoff between technology and manual processes are becoming increasingly seamless. Machines and people coexist in intermingled spaces. All of this is reshaping the nature of the supply chain.
Identification technologies, whether long-proven ones like the humble bar-code, or relatively newer ones like RFID, have been around for a long time. However, they are gaining recent interest and adoption as new, yet complementary technologies emerge and allow corporations to maximize the return on investment in these technologies.
The foremost of the complementary technologies is the use of analytics, insight, and big data. Computing power is no longer the bottleneck. It is now possible to stream large volumes of data and scan for patterns and insights that help in a myriad of ways – from predicting ETAs for shipments based on live tracking of ocean-going vessels to predicting mean time between failure for machines. Convergence allows companies to combine insights from consumer sentiment delivered by the analysis of online feeds through social media, Google searches and blog posts, with feeds about inventory location and availability, to determine the best inventory positioning strategies to take advantage of weather patterns and consumer interest.
Automation technologies like drones and robots are taking over some of the more mundane tasks previously performed by human beings – whether it be inspecting the remote length of a railway track in a difficult to access region or putting pallets of finished product in a high bay in a warehouse. The unprecedented speed and accuracy offered by these technologies allow human beings to focus on high value-added activity, like determining how best to serve customers.
3D printing is already being used by NASA to revolutionize the supply chain delivery of parts to the International Space Station. Where earlier it was necessary to send payloads of spares by a rocket, NASA is now experimenting with sending the raw material and allowing astronauts on the space station to "print" out the parts they want for specific repairs. Soon, this will find use in commercial supply chains. Boeing has already talked about saving an average of about $3 million per Boeing 787 Dreamliner by utilizing 3D-printed titanium parts.
Convergence is truly here, and continues to transform the supply chain as we know it.
What does the future hold?
The future is for the innovators. Innovation is not just about creating a new gadget or a new user interface. Innovation will increasingly be about creating a compelling service experience for the customer.
At the forefront of this trend is the supply chain.
Technology allows corporations to eliminate the restrictions that were once imposed on business practices because of the need for human intervention. Lights-out or "dark" warehousing is increasingly possible because robots do not require lights to "see".
The enhanced predictability of machine-run operations means that warehouses can be fine-tuned to receive goods during time windows when other activities are at a minimum. This is especially important when one thinks of the convergence of ecommerce and retail and the use of the store as a fulfillment center. Calibrating deliveries to the store becomes critical.
The unique identification of products to facilitate tracking and handling has also been a holy grail long-sought by supply chain innovators. From the ubiquitous bar code to RFID, the process has continued. The identification of products is a big first step in the control of the pharmaceutical value chain, both to inhibit diversion of products and also to prevent the entry of spurious products into the supply chain.
This rapid change in technology within the supply chain leaves companies with options and keeps them anticipating the next change. When companies miss a trend or opportunity, disruptive innovators like Amazon and Tesla step in, and pose an existential threat to business as we know it. Today, with the convergence of auto-ID technologies, robotics, drones, 3D printing and more – with pervasive internet, computing power and big data techniques – corporations can finally capitalize on the wealth of information available to make superior decisions, better serve their customers, and further strengthen their competitive position.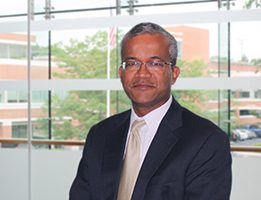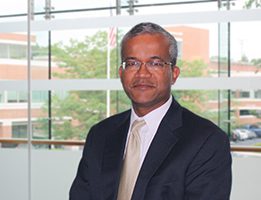 About the Author
Buck Chintamani is a veteran of the supply chain space and anchors solutions strategy for Infor's Warehouse Management and Network Supply Management solutions.
He has anchored strategic initiatives, alliances and solutions strategy at the Distributed Order Management pioneer Yantra (acquired by Sterling Commerce) and at the passive RFID solutions innovator, Reva (acquired by Odin). In addition he has had stints at PTC and Infosys. His focus throughout his career has been on the identification and development of next generation revenue opportunities, leveraging his entrepreneurial skills and strategic mindset to open new markets and launch new offerings.
Buck has been a speaker at several conferences in North America and Asia and has taught Professional Development courses at San Jose State University.