by Christina Burns, Montech Conveyors Corp.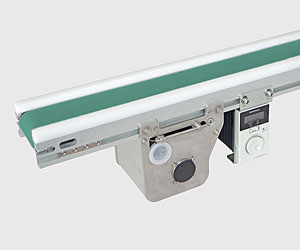 When the time comes to install a new production line requiring a conveyor system, or add to an existing one, there are typically three options for your project:
Configure a conveyor online yourself.
Consult with an engineer who will design a conveyor system for you.
A combination of the two methods.
Choosing which option to take depends on the scope of the project and your level of experience with conveyor systems.
If you need a straightforward stand-alone solution that includes a relatively standard conveyor platform, then using an online configurator can be a good place to start your project. An online program to configure a conveyor can save both time and money. These conveyor systems often use modular components, so you benefit from a variety of design options and the savings that comes with standardization. When you use the configurator on the Montech Conveyor Corp. website, for example, a CAD drawing is generated, along with a parts list, and pricing is transparent. You know what your system will cost.
Jim Wyman, president of WYCO – Innovative Automation & Equipment Solutions, adds, "If a customer has rigid plant standards and is replacing or adding to a current conveyor system, this would be an example of when configuring online may be the best option."
Even so, it may be a good idea to speak with an engineer. Gianluca Aloisi, Sales & Marketing director with conveyor manufacturer Montech AG, adds, "Many customers will configure their conveyor online, but they also want reassurance and a second set of eyes to review the final design before placing an order."
The project's complexity is another factor to consider when choosing between DIY or consulting with a project engineer. As with any conveyor project, you need to know:
The product to be conveyed – size, weight, etc.
The expected cycle time (conveyor speed)
How the product will arrive to the conveyor and how it will exit
Upstream and downstream processes
Orientation requirements
For an experienced integrator or machine builder – someone who understands conveying and material handling – using a configurator could be the first or final step of the design process.
However, Wyman recommends that customers consult with an engineer on most new projects, even if they are familiar with the process and product line. "Rigid specifications are helpful in getting competitive quotes, but many times this limits solutions that [may be better] suited for the application. With new products currently in development or recently introduced, the customer can realize the latest technology, sometimes at a lower cost."
Obviously, adding an engineer to the project can increase costs. While product prices may be fixed, an engineer's time is an unknown variable. By being prepared, customers can help control these costs:
Communicate any special requirements that must be quoted as early as possible in the project development phase.
Keep the engineer informed of any schedule or process changes.
Respond quickly to questions or with design approvals or changes.
In return, a customer should expect an engineer to provide:
Timely responses and regular project updates.
Start-up assistance.
A recommended spare parts list or quote.
A preventative maintenance schedule.
Regardless of which way you proceed – configuring it yourself or consulting with an engineer – if you have a clear understanding of the needs of your production line, the information to correctly specify your conveyor, and a strategy for implementing your project, your conveyor should perform as it's expected to do.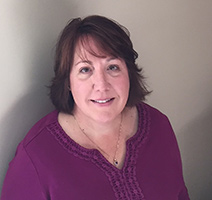 About the author:
Christina Burns is the US marketing coordinator at Montech Conveyors Corp. She has 18 years of experience in the highway/heavy construction, manufacturing and oil and gas sectors as a trade journalist and marketing/public relations specialist.
www.montech.com
info.us@montech.com